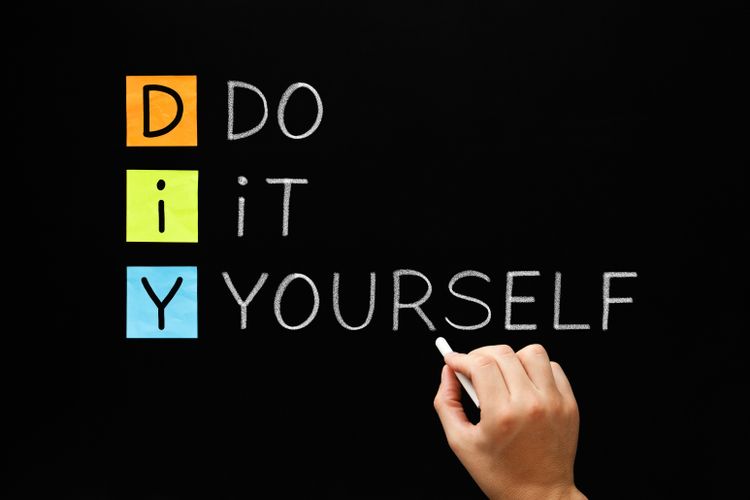 Steve and I had the pleasure of going to Vienna, Austria together two weeks ago for the diabetes technology meeting, and while there definitely was some cool stuff presented in the artificial pancreas world, my update comes from my own AP world.
As I've mentioned before, I started on LOOP about 4 months ago, and I think I'm finally ready to give an update on it.  So first off, what is LOOP?  Basically, it's an AP system that uses:
An old Medtronic pump
An Iphone
And a device called a "RileyLink" that connects them all together
The founder of Loop has a daughter with T1D named Riley, and thus, RileyLink!
So what does it do?  Basically, it uses an app to determine what basal rate adjustments should be made on your pump, and uses the RileyLink to hack the pump and tell it what to do.  You still have to bolus as you would for meals, and correct, and all that garbage, but the system does a great job of giving you more or less insulin as a basal rate.  Basically, it does what the 670g system does, but with a lot less hassle.  So what do I like about it?  Well here it is:
THE UPSIDE:
I SLEEP BETTER
I could probably just drop the mic after this one and walk away and I would be fine with that.  I simply don't get low at night anymore.  And I don't really get high either.  Nighttime went from my most frustrating time, to my most consistent.  My wife told me the other day, "Hey you don't sleep with apple juice by your bed anymore."  And I was like- she's right.  Now I'm just spending time thinking about what I'm going to do with all this juice money.  Seriously though, I don't wake up to alarms, and I wake up every day with a really, really good blood sugar.  It took going on LOOP to realize how crappy I was sleeping before…  Low.  Eat.  High.  Insulin.  Repeat.
I'M A LITTLE LAZY WITH MY DIABETES
Yeah that's right.  Loop lets me slack off a little, and I kinda like that.  I know if I don't nail my bolus, the basal rate will kick in to help minimize the damage of me drastically underestimating my carbs…. again.  So I think I worry a little less about the fluctuations and my time in range is better.
LESS LOWS
Not a lot to add here.  I get low less.  Less at night, less during the day, and less with exercise.  Less lows means fewer texts from Steve telling me to get my shit together.  I really like that feature a great deal.
SOME TECH FEATURES
The pump is completely controlled from your phone through a pretty slick-looking app.  So if you don't want to, you never really have to touch your pump.  You can adjust your target to whatever you want- including an exercise target.  It gives you a predicted glucose curve and its fun to see it shift when you enter carbs or insulin.  It's not always right, but it looks cool.  You can tell the app if you're eating a high carb meal (lolly pop), a mixed meal (taco), or high fat (pizza).  All well thought out stuff.
THE DOWNSIDE:
So what don't I like about it?  Well it's really when it just doesn't work.  Sometimes it drops the Dexcom signal or isn't picking up the pump for some reason.  So I do spend a fair amount of time looking at the app to make sure I'm still "looping".  Carrying the RileyLink around is kinda annoying and I've broken 3 of them.  Yes 3.  All water related.  So more "fried" them then broke them.  But this is all minor stuff.
SO HOW DO YOU GET ONE?
How do you or your patients get on the system?  To be honest it's a little complicated to set up, but I actually did it myself (the second time) without any problems.  There are VERY good instructions here:
https://loopkit.github.io/loopdocs/
I didn't mention before that this is a complete Do It Yourself (DIY) system so is NOT FDA APPROVED, you won't find it in any CVS, and your doctor can't prescribe it for you.  You have to do it your damn self (DIYDS).  And to do that you'll need all those things I mentioned at the top, several hours to spend, and about 130 bucks to buy a RileyLink.
I didn't realize how much LOOP had really been helping me until I was in Vienna, and I only packed one European electrical converter and ended up charging my phone more than my RileyLink.  So my LOOP would drop out when the RileyLink didn't charge, and I was back to the dark ages.  Champagne problems for sure, but hey, it made me realize what a big advance this type of technology is.  So while we are waiting for systems to get better and better, for now, go out and DIYDS.
This post originally appeared on weareonediabetes.org. If you are a diabetes professional and also have type 1,  sign up for the WeAreOne online diabetes community here!