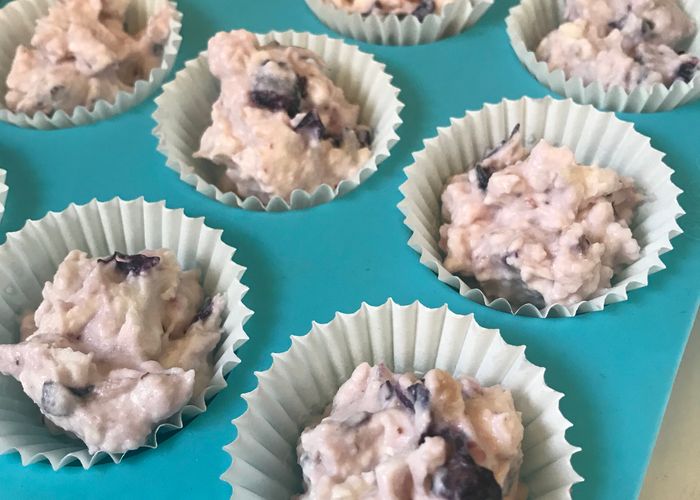 This tasty treat is good for a quick snack or dessert! The other great thing about these blueberry bites is that they are low carb, so they will have little effect on your blood sugars!
Servings: 16
Ingredients:
½ cup blueberries
½ cup light cream cheese
½ cup coconut oil
6-8 drops liquid stevia (less is more tart, more is sweeter)
16 mini muffin tin papers
Directions:
 In a small bowl, smash the ½ cup blueberries. Set aside.
 Using a separate bowl, mix cream cheese, stevia, and coconut oil. It will be easier to mix if cream cheese is at room temperature.
 Add blueberries and mix thoroughly.
 Separate into 16 mini muffin tin papers.
 Place in freezer and freeze for 3 hours.
Enjoy!
Nutrition for 1 serving (makes 16):
Calories: 85
Fat: 9g
Carbohydrates: 1g
Protein: 1g