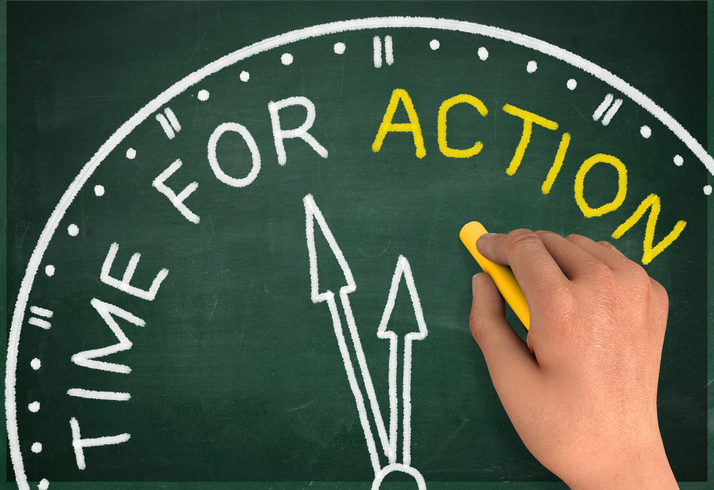 T1D chose me – and I choose to kick its ass.
In March 2007 my daughter Morgan was diagnosed with T1D. Five months later, I became a Trustee of what today is a $6 billion charitable trust – not such a subtle message as to what I should be doing with my life. I come from the business world and knew absolutely nothing about medical research, or the non-profit world. Having one daughter with T1D was motivation enough; last year my younger daughter, Caroline, was also diagnosed with T1D. I made a very simple promise to my girls, and that was "I will help you in any way that I can."
By 2008, I'd quit my career in commercial real estate to take this on full-time. I did what I knew how to do, which was take a business approach: you start with a goal, do the landscape, and drive towards that goal. At Helmsley, our goal is to improve the lives of all people with T1D. One of the ways we can do this is to deliver a drug, device or therapy to people. For that to happen three things must be achieved: 1) The FDA must approve the product 2) Insurance companies must pay for it and 3) Industry must believe they will make money, so they will manufacture and distribute the product. We spent over 18 months conducting due diligence prior to writing our first grant. We met with hundreds of academics, the FDA, insurance companies, industry, clinicians, other non-profits, and many people living with T1D. In a nutshell, we met with all the players to understand their incentives and motivations.
I cannot attend all the conferences that I get invited to, but what intrigued me about TCOYD's ONE: The Ultimate Conference & Retreat for Adults with Type 1 is that ~70% of people who attend use a CGM. I am a huge believer in this technology as it holds the keys to better control. Data from the T1D Exchange (T1DX) registry shows that those who use a CGM have a lower A1C and decrease their risk for severe HYPO and DKA by almost 40%. There are no better advocates for CGM- or with more credibility than the people already using it. Every newly-diagnosed person, or anyone using short-acting insulin for meals, should be on a CGM. CGM teaches you exactly what you are trying to learn about managing your glucose, which is how various foods, activities, and stresses impact your blood sugars. Today's CGMs are more accurate, smaller, easier to use – some even eliminate finger sticks – and they will only get better in the future, especially if more people use them and companies have a reason to keep innovating. CGMs are ready for prime time.
And now is the time for CGM, because the reality is that the U.S. healthcare system is failing people with diabetes. According to the T1DX – a specialty clinic-based registry – less than 30% of people with T1D are achieving ADA recommended glucose targets. If these are the outcomes in the best clinics across the country, imagine what is happening outside the specialty clinics, where most adults get their diabetes care? This situation will only get worse as type 2 diabetes continues to spiral out of control, and even more people need short-acting insulin, all of whom would benefit from using a CGM.
Today, your geography and your ability to see a specialist dictate whether you have access to the best care and tools to manage your disease – including CGM. But the reality is that most adults get their diabetes care from primary care physicians (PCPs), and very few PCPs write prescriptions for CGM. Most are not even aware the technology exists. We have an idea to overcome this hurdle and give everyone equal access to the best tools to manage their disease, because the data is undeniable: CGM works!
Imagine if we create a Geek Squad (GS)-like entity to which PCP's can refer their insulin-using patients? The GS would teach patients about the CGM's on the market, write the prescription for the CGM, and have it sent directly to the patient's home. The GS would teach people how to put their CGM on, and then it is all about data interpretation. The technology exists for remote data monitoring, and insulin doses can be titrated via a decision-support algorithm.
We believe this GS approach can be a near-term win for everyone involved. What we need now is a movement to increase awareness of this amazing technology. We need a campaign to help spread the word that CGM can and will improve outcomes for everyone using short-acting insulin. CGM will be the new standard of care – the same way finger sticks replaced urine strips, CGM will replace finger sticks. The Helmsley Trust has already hired a public relations firm and spoken with all the CGM companies about mounting a very large CGM campaign. It will be company-agnostic and patient-centered, promoting the benefits of the technology for anyone using insulin. We need you to do your part in helping to spread the word. As we roll this out next year, we want to keep you informed as well as engage you to help us. Here is how you can stay in the loop (pun intended):
Together let's build a movement to champion the use of CGM. Here's how: grab your phone and text the word "CGMChamps" to 555-888 or log on to www.cgmchampions.org to join us.
We will not share or use your information with anyone for any reason. We hope you'll join us in this effort to encourage the use of CGMs to improve outcomes for people with T1D all across the country.