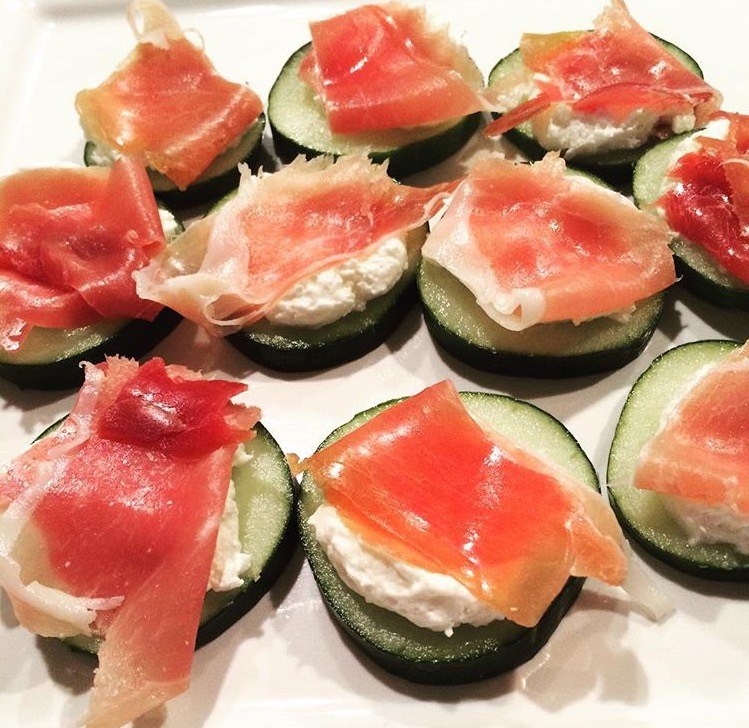 This is a great snack or appetizer to make for your next party.  It keeps the taste high and the carbs low!
Ingredients:
8 oz. cream cheese
1 cucumber
prosciutto
Directions:
Slice the cucumber into bite-size chips.
Place about 1 tsp of cream cheese on each cucumber chip.
Cut the prosciutto into strips with the width of the cucumber, and the length being that of about two cucumber chips.  Fold strips in half and place on top of the cream cheese.
Enjoy!
Nutrition (per cucumber bite):
Calories: 16
Fat: 1.2 g
Carb: .5 g
Protein: 1 g