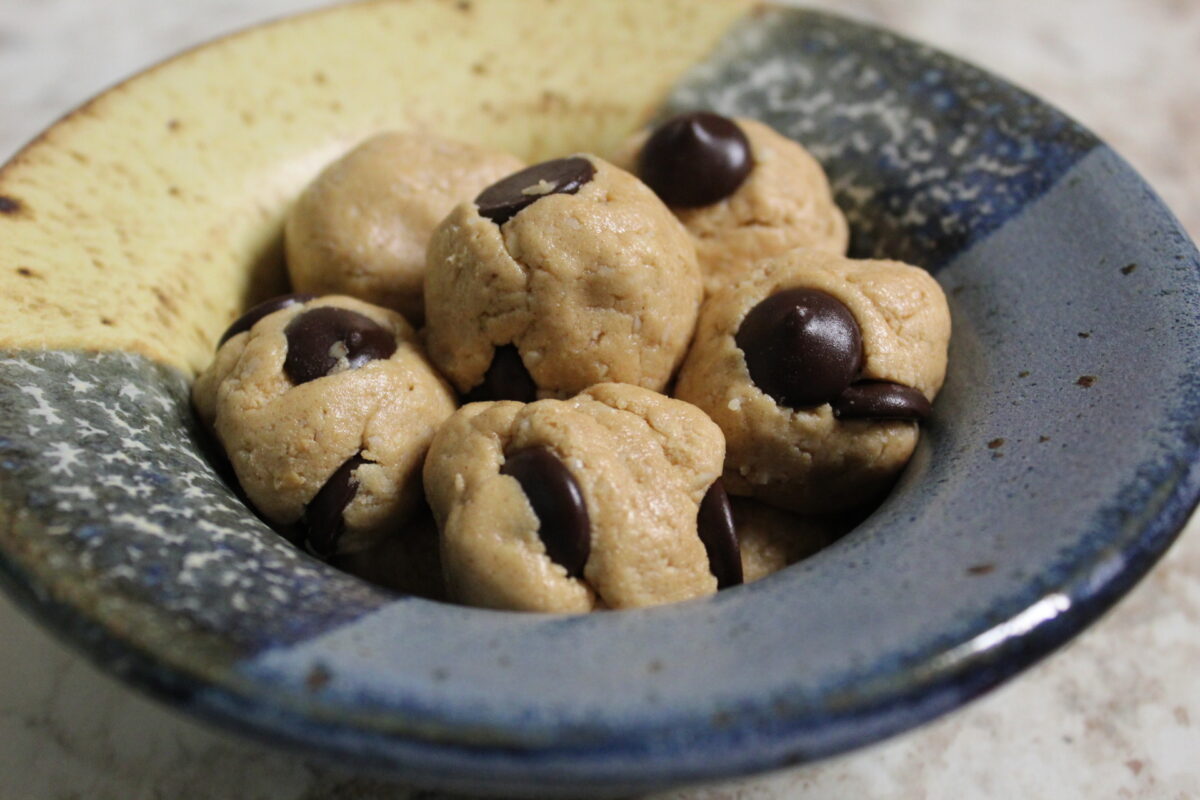 These protein balls taste like cookie dough and give you that sweet treat to curb a craving, without all the sugar and carbs!
Ingredients:
2 scoops vanilla protein (approx. 20g protein) or 1/2 cup
4 tbsp peanut butter
3 tbsp almond flour
2 tbsp honey
2 tbsp dark chocolate chips
Directions:
Mix all ingredients minus the chocolate chips in a bowl.
Pour chocolate chips into cookie dough.
Roll dough into balls the size of two tablespoons. This should make about 9 balls.
Enjoy!
Nutrition Info (per ball):
Calories: 99, Fat: 6g, Carbs: 8g, Protein: 4.5g