Since 1995, Taking Control Of Your Diabetes has been transforming the way people live with diabetes by encouraging them to take a more active roll in their condition through education, motivation, empowerment and humor.
This fact has not changed in the 25 years since TCOYD hosted its first national conference and health fair in San Diego, California. Since that time, TCOYD has hosted hundreds of programs and reached hundreds of thousands of people affected by diabetes and their loved ones, helping them to live healthy, happy and more productive lives.
2018 was another stellar year for TCOYD but more importantly, for the people it serves and supports. The year began in Anchorage, Alaska, traversed this great country to Nashville, back to San Diego and everywhere in between. Take a look at a small sample of our impact from the past year!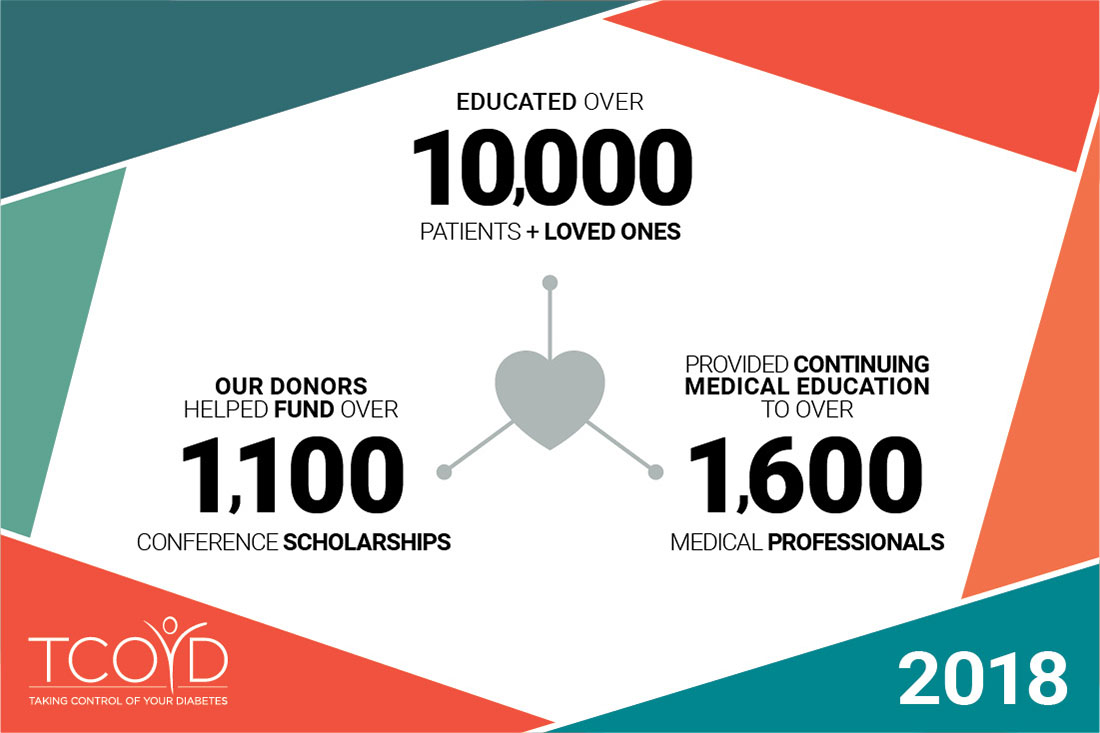 2019 marks the 25th anniversary for TCOYD! Join Dr. Edelman and TCOYD this year for a celebration of the past 25 years and setting the course for years to come!
Learn more about our ongoing programs, conferences and initiatives here!
If you'd like to help support diabetes education, visit us online here or give us a call at 800-998-2693.