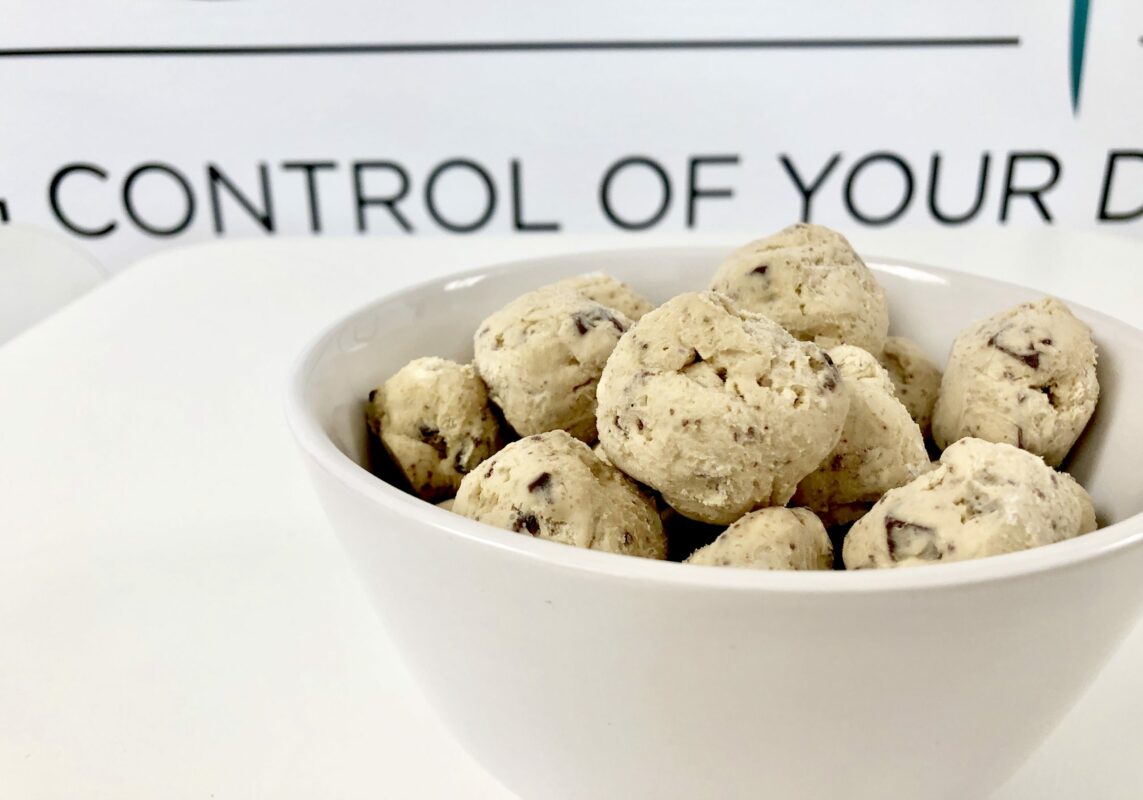 Yield:  15-20 Balls
Ingredients:
8 oz cream cheese, softened
1/2 cup almond butter (or nut butter of choice, preferably unsalted and no added sugar)
1 stick of unsalted butter, softened
1 tsp. vanilla
~4 oz dark chocolate (you can use morsels or a chopped baking bar. We used Lily's Sweets Premium Baking Bar, Dark Chocolate – this brand is no sugar added. Check it out here)
Directions:
In a medium sized bowl, mix together all ingredients except chocolate. If using a bar, chop finely. Mix in chopped chocolate/morsels and mix evenly. Chill about 45 minutes. Form into balls, or press into the bottom of an 8×8 pan to make small square bites. Freeze until firm. Enjoy any time, or take to work to share with your boss!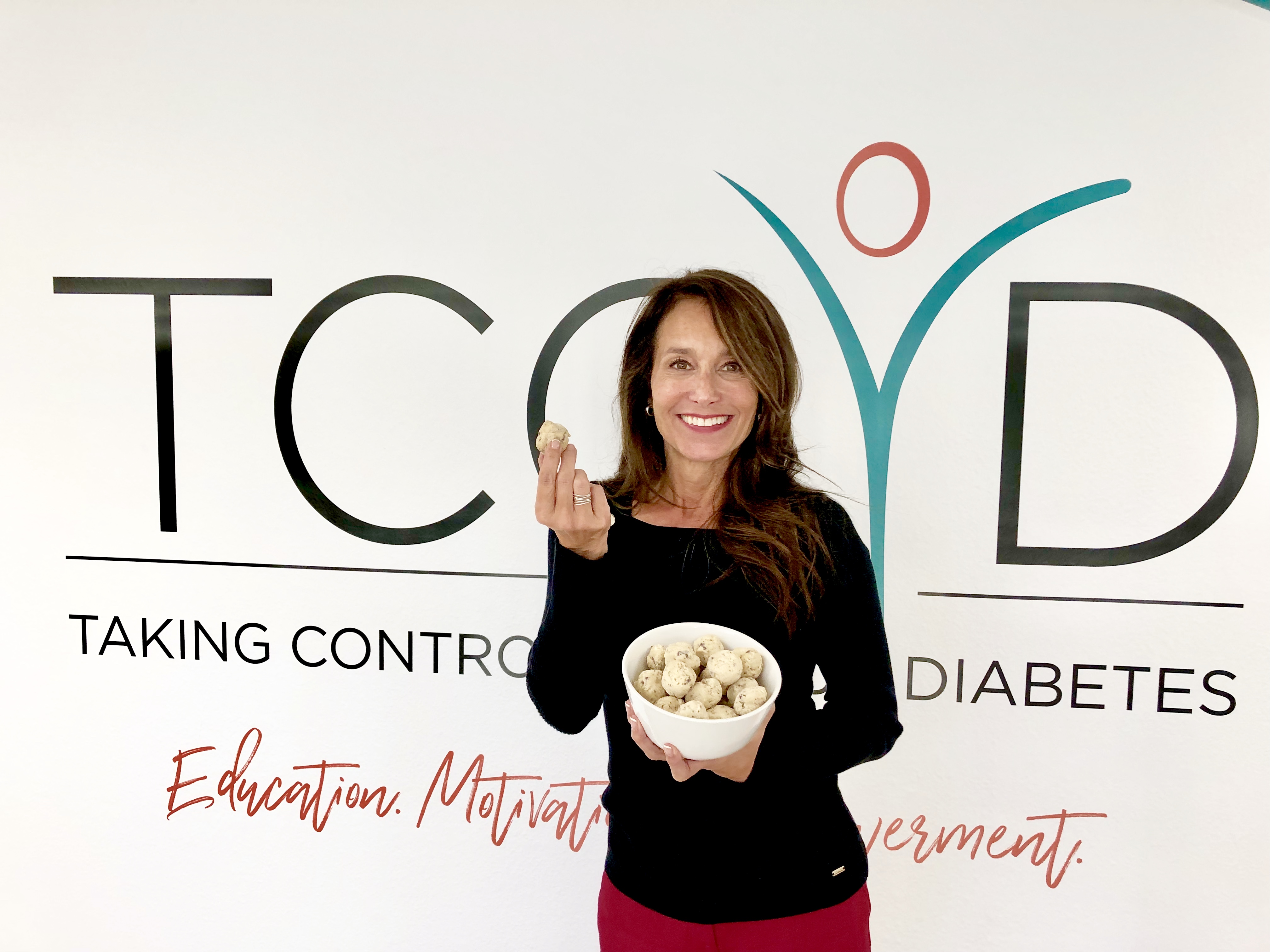 Approximate Nutritional Info Per Ball (based on 20 balls):
Calories: 103,  Fat: 10,  Carbs: 5,  Protein: 2