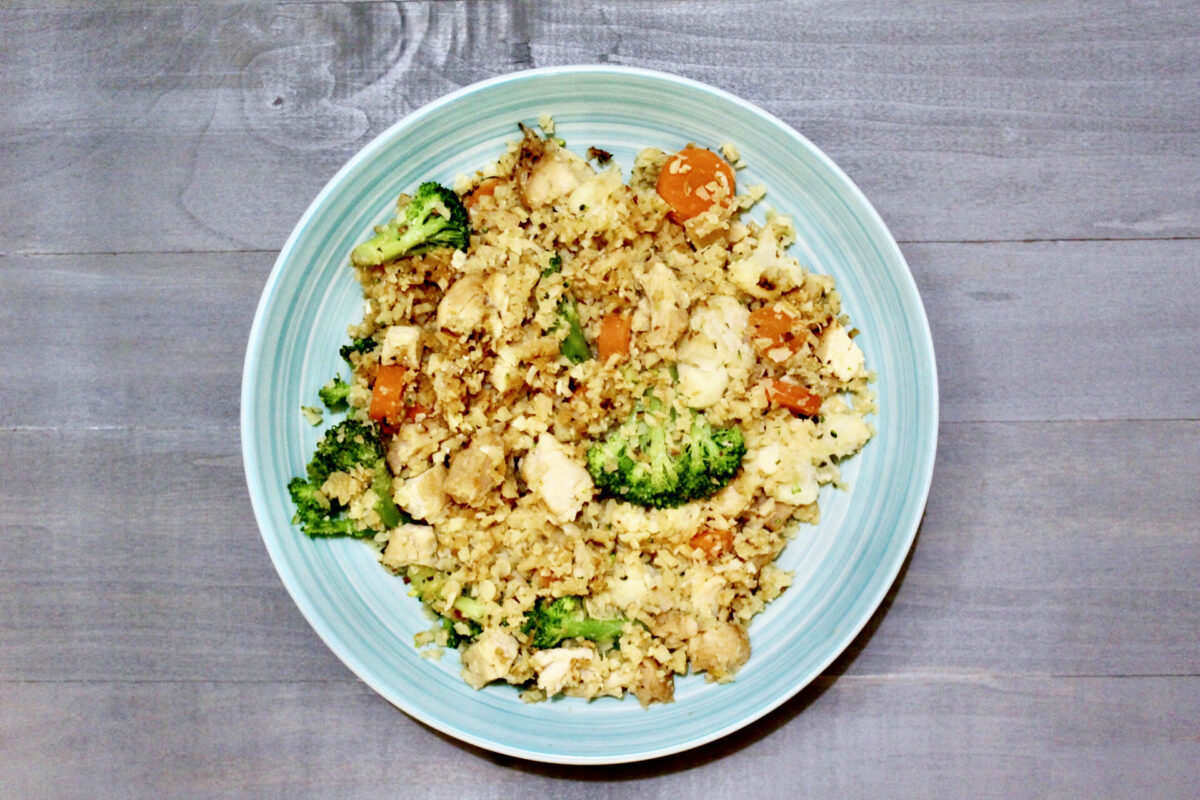 Cauliflower rice is a great low carb substitute for rice, and it cooks very well. This recipe will taste like an old favorite, without raising your blood sugars!
Ingredients:
2 chicken breasts
1 12 oz package of cauliflower rice
1 10 oz package of frozen vegetable mix
2 Tbsp. olive oil
2 Tbsp. soy sauce
Directions:
Preheat oven to 400 F.
Bake chicken for 20-30 minutes until no longer pink.
Remove from oven and let cool.
Once chicken is cool, cut into 1 inch cubes.
In a skillet over medium heat, warm 2 Tbsp. olive oil.
Add cauliflower rice and veggies to skillet, stirring over heat for about 8-10 minutes.
Add chicken and soy sauce and cook for an additional 1-2 minutes.