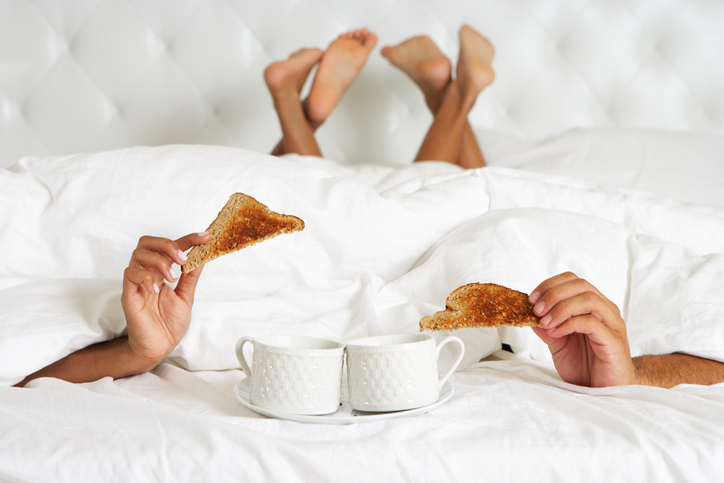 When you or your loved one (or both!) have diabetes, you may experience increased stress in your relationship. I recently developed a strategy called PARIS* that can help couples enjoy a stronger and more enjoyable relationship inside and outside of the bedroom.
This strategy is based on Taharat HaMishpacha (family purity), an ancient Jewish practice that is one of the main reasons why, when comparing two national studies, Orthodox Jewish couples have a higher level of relationship satisfaction than other U.S. married couples (74.9% vs 59.9%).
The Ancient Way
Couples who follow the rules of Taharat HaMishpacha don't touch one another for approximately 12 consecutive days each month, beginning with the start of the wife's menstrual cycle. During this time, their friendship strengthens because they must interact in non-physical ways. They solve problems, go for walks, see movies, discuss interesting topics, visit museums, give each other compliments and more. And the physical separation prompts their sexual yearning for one another to grow, because we want what we can't have!
At the end of the physical separation, the wife immerses in a ritual bath and couples resume their physical relationship once again. Each month, it's like having another honeymoon!
PARIS
 In PARIS, my modified version of Taharat HaMishpacha, couples can physically touch, but refrain from sexual activity for approximately 12 days. During that time their desire for one another is expected to increase. This is especially helpful for women with diabetes who often take longer to "get into the mood." At the end of the platonic period, couples do a ritual they created together to celebrate the end of their sexual separation, such as a date night, glass of champagne, the lighting of a candle, or more…fun!
I'd like to invite you to help me study the effectiveness of PARIS. Join my study and try PARIS for ONE MONTH. This strategy can be used with all types of couples, but I need a specific type for this study. Please contact me if you are:
Married (heterosexual) for more than 5 years
Are not pregnant
Are not currently in couples counseling
My email is janisPARIS18@gmail.com.
I look forward to seeing what my strategy can do for you!
*Platonic Arrangement for Relationship Improvement Strategy – PARIS
Janis Roszler, LMFT, RD, LD/N, CDE, FAND
Certified Diabetes Educator
PhD candidate in Clinical Sexology