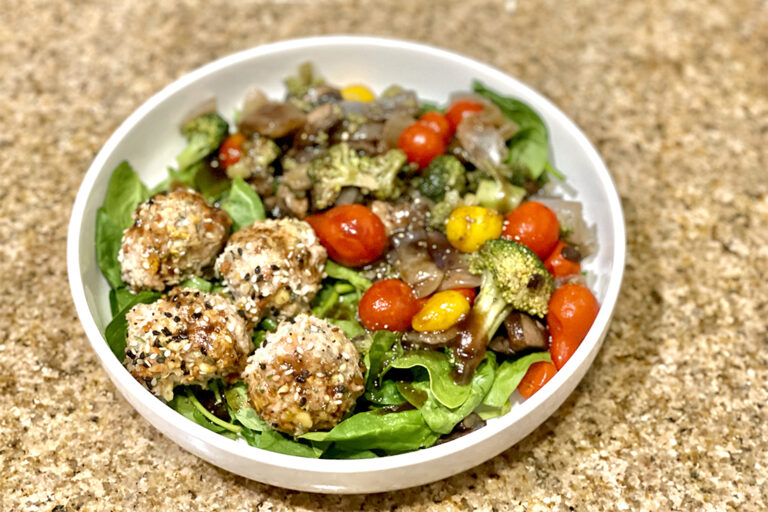 This recipe is from Sarah, our Manager of Continuing Medical Education, who is always creating and sharing nutritious, easy-to-prep meals with simple (and tasty!) ingredients.
Ingredients: 
1.7 lb ground turkey (I got mine from Costco and it comes in 1.7 lb packs, but you can use 1.5 lbs also)
1/2 large white onion
1 cup chopped fresh cilantro
1 heaping spoonful minced garlic
Chives
Salt and pepper to taste
2 tablespoons seasoning blend of choice (you can't go wrong with our favorite "Everything but the Bagel" and you can wait to sprinkle it on top of the meatballs before baking them if you prefer)
1 egg
1 cup breadcrumbs (I blended "everything" flavored crackers and pretzel thins, but you can also use gluten-free/low carb  crackers like these and blend them for your own mixture)
Instructions:
Preheat oven to 350 degrees.
Add all ingredients to a medium bowl and mix everything together.
Use a cookie scoop to form the meatballs.
Bake at 350 for approximately 30 minutes. Allow the meatballs to rest a few minutes before serving.
If you don't devour them right away, they refrigerate (or freeze) well and can be reheated, added to salads, or enjoyed solo for an on-the-go snack.