Making the Connection - CME Raleigh, NC





Complimentary Breakfast & Lunch
An engaging & entertaining
CME CONFERENCE
EXPERIENCE
For Healthcare Professionals
When:
Saturday, May 11, 2019
7:30am – Registration & Breakfast
8:00am – 5:00pm – Conference
Where:
Raleigh Convention Center
500 S. Salisbury Street
Raleigh, NC 27601
How Much:
$50 per person
On-site: $65 per person
Registration is limited to only 200 professionals. (Register early, this program will sell out!)
Parking info here.
Menu:
Breakfast: Breakfast Burrito with Egg & Cheese, Fruit, Pastries, Coffee, Tea & Water
Mid-Morning Snack: Apple & String Cheese
Lunch: Chicken Fajita Salad
Dessert: Creamy Lime Mousse
Online & telephone registration for this conference is closed, but you can still attend...
Just show up on the day of event!
WHY YOU NEED TO "MAKE THE CONNECTION"
Healthcare professionals who attend Making the Connection will…
LEARN from the nations LEADING experts in diabetes treatment
Earn 5.75 CME CREDITS
Enjoy a healthy & delicious BREAKFAST & LUNCH
Receive DOWNLOADABLE slide decks of all speaker presentations
Most importantly, help THEIR PATIENTS reach their treatment goals
We focus on four distinct areas of the most cutting-edge diabetes management strategies:
Patient-provider relationships with a focus on communication methods to improve adherence and persistence
Oral agents for the treatment of type 2 diabetes and their effect on cardiovascular health
Injectable therapies, including insulin, for use in patients with type 2 diabetes and their cardiovascular impact
Time in range and the unmet needs of type 1 diabetes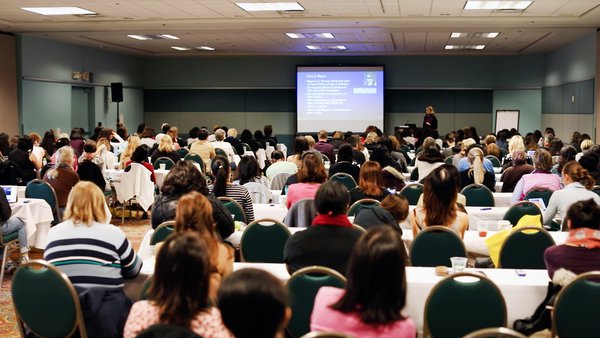 "I love attending this CME conference every single year to see what new therapies & trends are on the horizon for my patients with diabetes."
– MTC Conference Participant 2018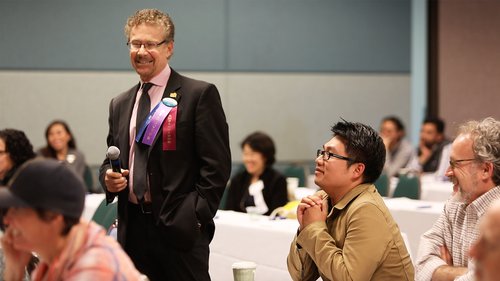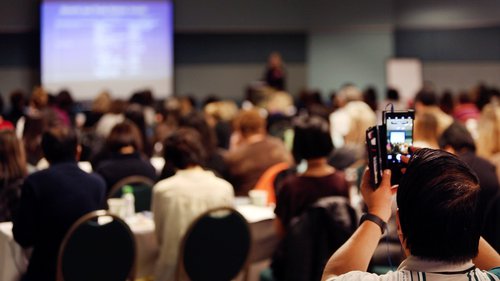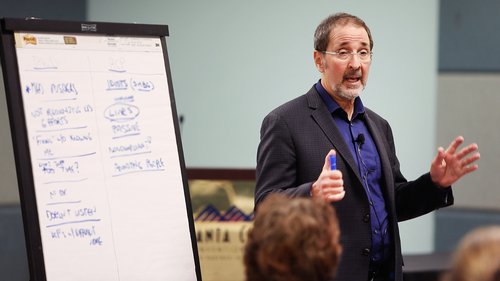 7:30AM - 8:30AM
Registration & Continental Breakfast

8:00AM - 8:15AM
Program Overview & Introduction
Steven V. Edelman, MD
8:15AM - 9:00AM
Communicating the Good News (Not Just the Bad News) About Diabetes: How Communicating Evidence-Based Hope Can Promote Patient Engagement
William Polonsky, PhD, CDE
9:10AM - 10:10AM
Conquering Diabetes...I Get a Good Feeling
Steven V. Edelman, MD
This session is held in tandem with the TCOYD Conference & Health Fair for people with diabetes
10:10AM - 10:30AM
Diabetes for the Encouraged and Discouraged
William Polonsky, PhD, CDE
This session is held in tandem with the TCOYD Conference & Health Fair for people with diabetes
10:40AM -11:25AM
Break & Visit Health Fair
11:30AM -12:30PM
Update and Clinical Overview of Oral Medications for Type 2 Diabetes and Their Cardiovascular Effects
John Buse, MD, PhD
12:30PM - 1:00PM
Enjoy a Delicious & Healthy Lunch

1:15PM - 2:15PM
Practical Application of Injectable Agents: Insulin and GLP-1 Receptor Agonists
Tricia Santos Cavaiola, MD
2:15PM - 3:25PM
Addressing the Therapeutic Strategies and Unmet Needs in Type 1 Diabetes
Steven V. Edelman, MD
3:30PM - 4:30PM
Combined Patient-Provider Workshop: Getting Our Signals Crossed: What Do Patients and Providers Get Wrong About Each Other?
William Polonsky, PhD, CDE, and Steven V. Edelman, MD
4:30PM - 5:00PM
Making the Connection: Insights & Observations
This session will discuss participant observations and insights gained regarding the important and difficult issues that people with diabetes face on an everyday basis.
Session held in tandem with the TCOYD Conference & Health Fair for people with diabetes.
Online & telephone registration for this conference is closed, but you can still attend...
Just show up on the day of event!
SPEAKERS & FACULTY
*extra-relatable faculty (they're living with type 1)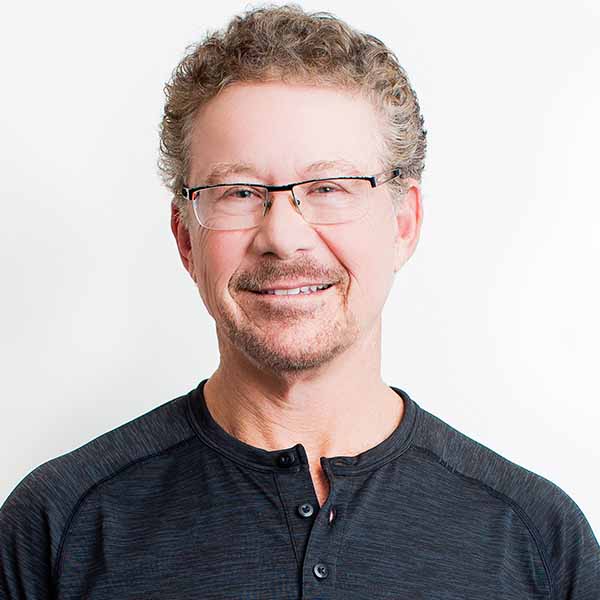 *Steven V. Edelman, MD
TCOYD Founder & Director
Dr. Edelman is the founder and director of Taking Control Of Your Diabetes (TCOYD), a professor of medicine in the Division of Endocrinology, Diabetes & Metabolism at the University of California, San Diego (UCSD) and the Veterans Affairs (VA) Healthcare System of San Diego. He is also the director of the Diabetes Care Clinic at the VA Medical Center. Dr. Edelman, who has type 1 diabetes himself, has written more than 200 articles, five books, and has won numerous awards for teaching and humanitarianism. He has been chosen by the medical students at UCSD as the 'teacher of the year' numerous times. Among his many honors, Dr. Edelman has received the 'Diabetes Educator Of The Year' award by the American Diabetes Association, the 'Distinction in Endocrinology' award by the American Association of Clinical Endocrinologists, and named 'Top 1% of U.S. Endocrinologists' by US News and World Report
William Polonsky, PhD, CDE
Clinical Psychologist; Founder & CEO, Behavioral Diabetes Institute
Dr. Polonsky is President and Founder of the Behavioral Diabetes Institute, the world's first organization totally dedicated to studying and addressing the unmet psychological needs of people with diabetes. He is also Associate Clinical Professor in Psychiatry at the University of California, San Diego. Dr. Polonsky received his PhD in clinical psychology from Yale University and has served as Senior Psychologist at the Joslin Diabetes Center in Boston, faculty member at Harvard Medical School and Chairman of the National Certification Board for Diabetes Educators. A licensed clinical psychologist and certified diabetes educator, he received the American Diabetes Association's 2014 Richard R. Rubin Award for distinguished contributions to behavioral medicine and psychology. Dr. Polonsky's most recent research projects have focused on quality of life in diabetes, diabetes-related distress and depression, hypoglycemic fear, and glucose monitoring behavior and attitudes in people living with diabetes.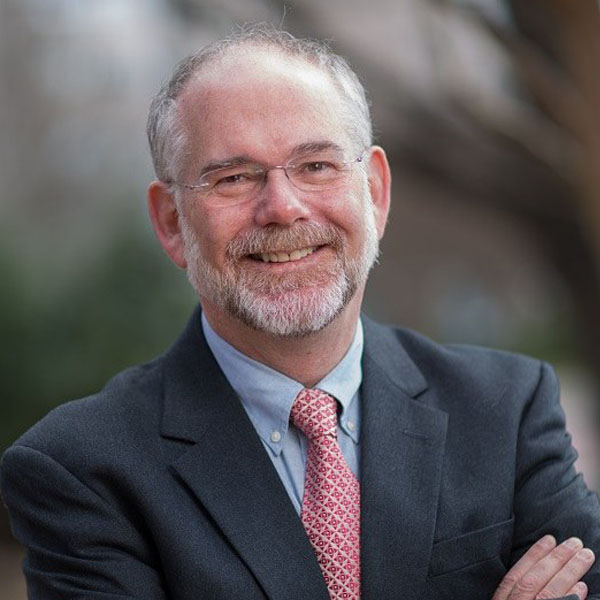 John B. Buse, MD, PhD, CDE, FACE
John Buse is an endocrinologist who specializes in treating diabetes. An Associate Professor of Medicine at the UNC School of Medicine, he serves as their Chief of the Division of General Internal Medicine, Co-chief of the Division of Endocrinology, Director of the Diabetes Care Center, and Director of the Endocrinology Clinics. Dr. Buse is a past recipient of the American Health "Best Doctor in America" award and the HOPE Health Corps Award.
Tricia Santos, MD
Type 2 Track Co-Director, Endocrinologist, Assistant Clinical Professor of Medicine, UCSD School of Medicine
Dr. Santos did her endocrinology training under Dr. Edelman who sparked a love for all things diabetes and always kept things both "educational & entertaining." Now she is an Assistant Clinical Professor at UCSD where she wears many different hats. She has a special interest in caring for diabetic patients and helping them take a more active role in managing their diabetes. She directs the Diabetes & Endocrinology courses at the UCSD School of Medicine. She also teaches doctors in training and primary care physicians where she focuses on the importance of the doctor-patient relationship and involving the patient in medical decision making. Her love of teaching patients, students, and doctors has been recognized by several teaching awards. Her research focuses on investigating new and advanced therapies and technology for people with diabetes.
Download the brochure!
Print it, email it, share it!
The Making the Connection brochure
is here to help you spread the word.
Presenter Slide Decks
Download the presentation slide decks ahead of time and save them to your laptop or tablet!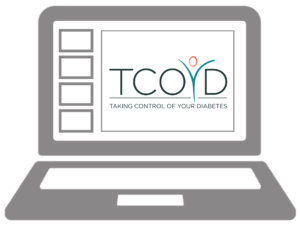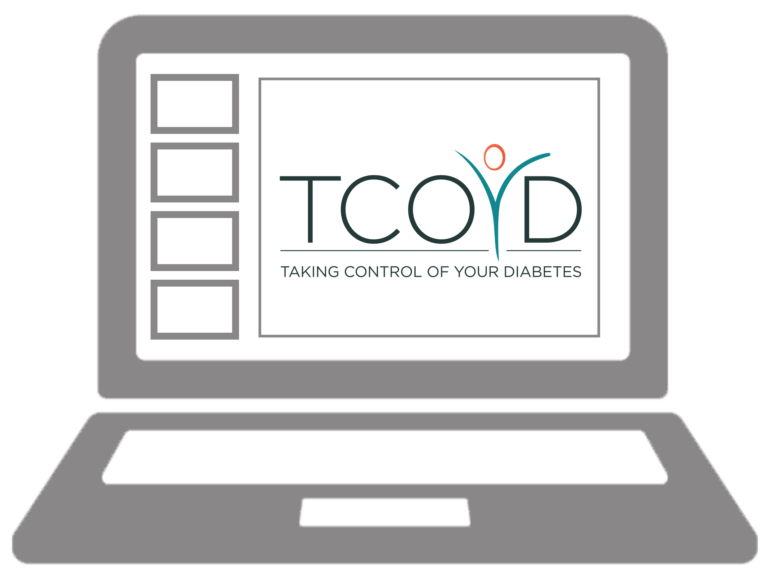 ACCREDITATION INFORMATION
Learning Objectives
At course completion, participants should be able to:
| | |
| --- | --- |
| 1. Identify the different pathophysiologic defects associated with type 2 diabetes and how all the pharmacologic agents (oral and injectable) address these specific abnormalities. | 7. Design a treatment plan for multiple daily injection regimens and insulin pump therapy. |
| 2. Develop individualized treatment strategies based on the living standards of care and patient characteristics. | 8. Explain how to interpret continuous glucose monitoring (CGM) data. |
| 3. Discuss the recently published cardiovascular-renal outcome trials on oral and injectable type 2 medications. | 9. Demonstrate the ability to select effective therapeutic adjustments based on CGM trending or rate of change arrows, time in range, and standard deviation. |
| 4. Summarize the most up-to-date clinical information on GLP-1 RA and SGLT-2 inhibitors. | 10. Recognize the physical and emotional barriers that prevent patients with diabetes from being persistent and adherent to their therapeutic regimen(s). |
| 5. Evaluate the use of SGLT-2 and GLP-1 RA in patients who have cardiovascular risks factors and are at risk or have a history of atherosclerotic cardiovascular disease (ASCVD). | 11. Employ innovative and dynamic strategies for communication with patients to strengthen provider-patient relations and improve patient outcomes. |
| 6. Discuss approaches to combination therapy with the currently available oral agents, as well as physician and patient-directed insulin titration strategies and the basal-bolus approach. | |
Accreditation
This activity has been planned and implemented in accordance with the Essential Areas and policies of the Accreditation Council for Continuing Medical Education (ACCME) through the joint providership of the Uni­versity of California, San Diego School of Medicine and Taking Control of Your Diabetes. The University of California, San Diego School of Medicine is accredited by the ACCME to provide continuing medical education for physicians.
AMA: The University of California, San Diego School of Medicine designates this live activity for a maximum of 6 AMA PRA Category 1 Credits™. Physicians should claim only the credit commensurate with the extent of their participation in the activity.
Nurses: For the purposes of recertification, the American Nurses Credentialing Center accepts AMA PRA Cate­gory 1 Credits™ issued by organizations accredited by the ACCME. For the purpose of re-licensure, the Califor­nia Board of Registered Nursing accepts AMA PRA Category 1 credits™ (report up to 6 hours of credit and list "CME Category 1" as the provider number).
Physician Assistants: The AAPA accepts certificates of participation for educational activities certified for AMA PRA Category 1 Credit™ from organizations accredited by ACCME or a recognized state medical society. Phy­sician assistants may receive a maximum of 6 hours of Category 1 credit for completing this program.
Certified Diabetes Educators: The University of California, San Diego is accredited by the ACCME, which is on the NCBDE list of approved providers.
Pharmacist Accreditation Statement

Global Education Group is accredited by the Accreditation Council for Pharmacy Education as a provider of continuing pharmacy education.
Credit Designation
Global Education Group designates this continuing education activity for 5.75 contact hour(s) (0.65 CEUs) of the Accreditation Council for Pharmacy Education. (Universal Activity Number – 0530-9999-20-092-L01-P)
This is a knowledge based activity.
Attention HCPs from outside of the US: To see if you are eligible to receive CME credits check here.
Cancellation Refund Policy
Need to cancel? Email us at cancelmycme@tcoyd.org
To receive a full refund, cancellations must be received no later than Friday, May 3, 2019.
GET YOUR CME CREDITS HERE!
Attend the Conference. Get the Code. Get Your Credits!
After you have attended the Making the Connection conference click below to claim your CME credit. Be sure to reference your credit access code, found in the materials you will receive on the day of the conference.