Making the Connection Between Patients and Providers
VIRTUAL EDITION
An Enhanced and Immersive LIVE Online CME Conference Experience | DECEMBER 12, 2020
An interactive LIVE CME conference experience for Healthcare Professionals FROM AROUND THE WORLD…with additional speakers, re-watchable lectures and live Q&A during every presentation!
Take part in discussions on the most GROUND-BREAKING TOPICS in treating type 1 and type 2 diabetes to open two-way communication with your patients and improve long-term outcomes—presented by our WORLD-RENOWNED SPEAKERS with real experience (many who live with diabetes themselves)! Don't forget to interact with our cutting-edge exhibitors and network with our worldwide community of healthcare professionals.
PLUS additional educational downloadable COMPLIMENTARY RESOURCES you can use in your everyday practice.
WHEN
SATURDAY, DECEMBER 12, 2020
Conference Program: 9:00am – 4:15pm PT
Exhibit Hall and Networking Opportunities: 8:00 – 9:00am, 11:30am – 12:00pm, 1:30 – 2:00pm PT
WHERE
This event will be hosted on Zoom. All registered participants will receive a link via email to join the event. If you have not used Zoom before you can test out the functionality before the event using Zoom Test Room.
HOW MUCH
This event is $25.
Looking for detailed
conference schedule
and speaker information?
Presenter Slide Decks
Download the presentation slide decks ahead of time
and save them to your laptop or tablet!
This ENLIGHTENING and INFORMATIONAL day will expand upon your diabetes knowledge and improve your healthcare practice, with ENGAGING FEATURES including:
•  STATE-OF-THE-ART presentations from diabetes EXPERTS
•  INTERACTIVE PANEL DISCUSSIONS on current breakthroughs in diabetes treatment
•  Earn 6 CME CREDITS*
•  Engaging LIVE Q&A Sessions with Expert Presenters and Attendees
•  Networking with healthcare professionals and cutting-edge exhibitors FROM AROUND THE WORLD
•  INFORMATIONAL LECTURES available for 1 month after the conference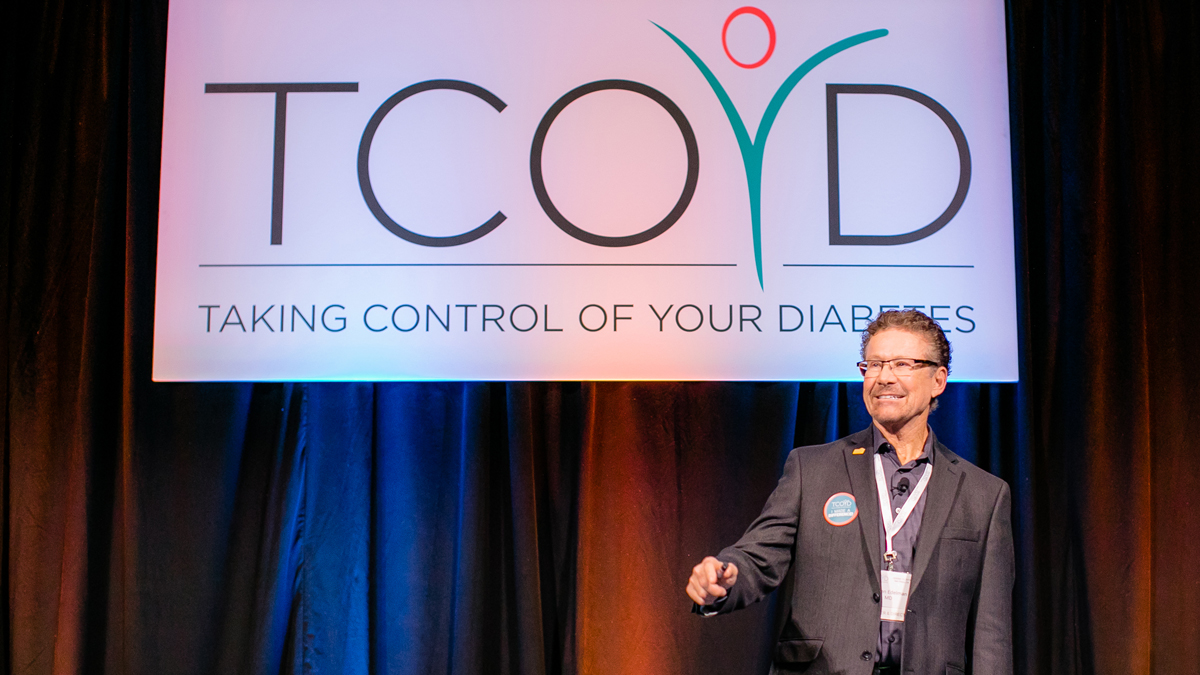 *If you have already participated in a 2020 Making the Connection (either live or virtual) event, you cannot claim credit twice
*Lectures will be online after the conference for pre-registered participants. Please note that attendees must attend the virtual/live conference in order to claim credit, as the recorded lectures are not accredited and attendees cannot claim credit for watching post conference.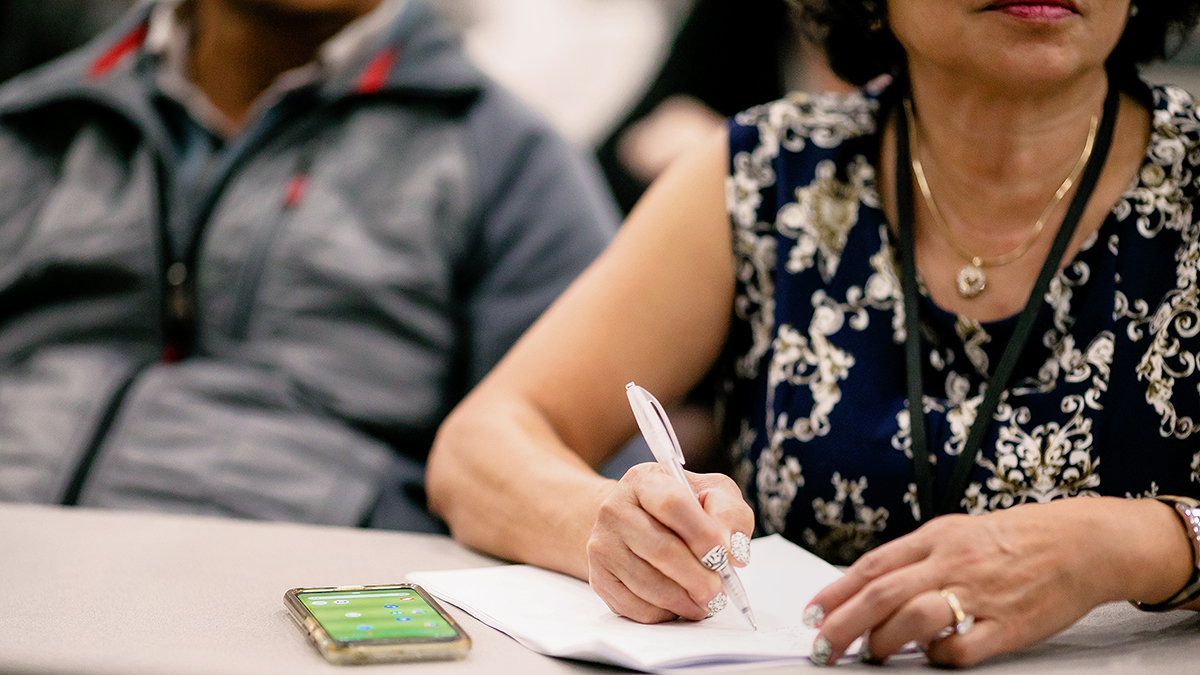 We focus on four distinct areas of the most cutting-edge diabetes management strategies:
•  Patient-provider relationships with a focus on communication methods to improve adherence and persistence
•  Oral agents for the treatment of type 2 diabetes and their effect on cardiovascular health
•  Injectable therapies, including insulin, for use in patients with type 2 diabetes and their cardiovascular impact
•  Time in range and the unmet needs of type 1 diabetes
EXPERT SPEAKERS & STATE-OF-THE-ART PRESENTATIONS – A rare opportunity to get advanced education through interactive presentations presented by the nation's leading experts and key opinion leaders in diabetes care.
LIVE Q&A DISCUSSIONS – A unique live discussion where you can get your questions answered in real-time by seasoned healthcare professionals and interact with attendees to share ideas and expand upon your knowledge.
NETWORKING ON AN INTERNATIONAL LEVEL – Interact & engage with expert speakers, fellow healthcare providers and cutting-edge exhibitors from all over the world on a group or individual level and make professional connections.
INTERACTIVE HEALTH FAIR AND EXHIBITOR ENGAGEMENT – Explore the virtual health fair where you can connect with our innovative exhibitors including state-of-the-art device companies, advocacy and community-based organizations, health and fitness professionals and leading pharmaceuticals through educational videos, take-home information and one-on-one communication.
30 DAYS OF INFORMATIONAL LECTURES – Enjoy 30 days to re-watch all recorded educational lectures presented by TCOYD's powerhouse faculty of medical experts.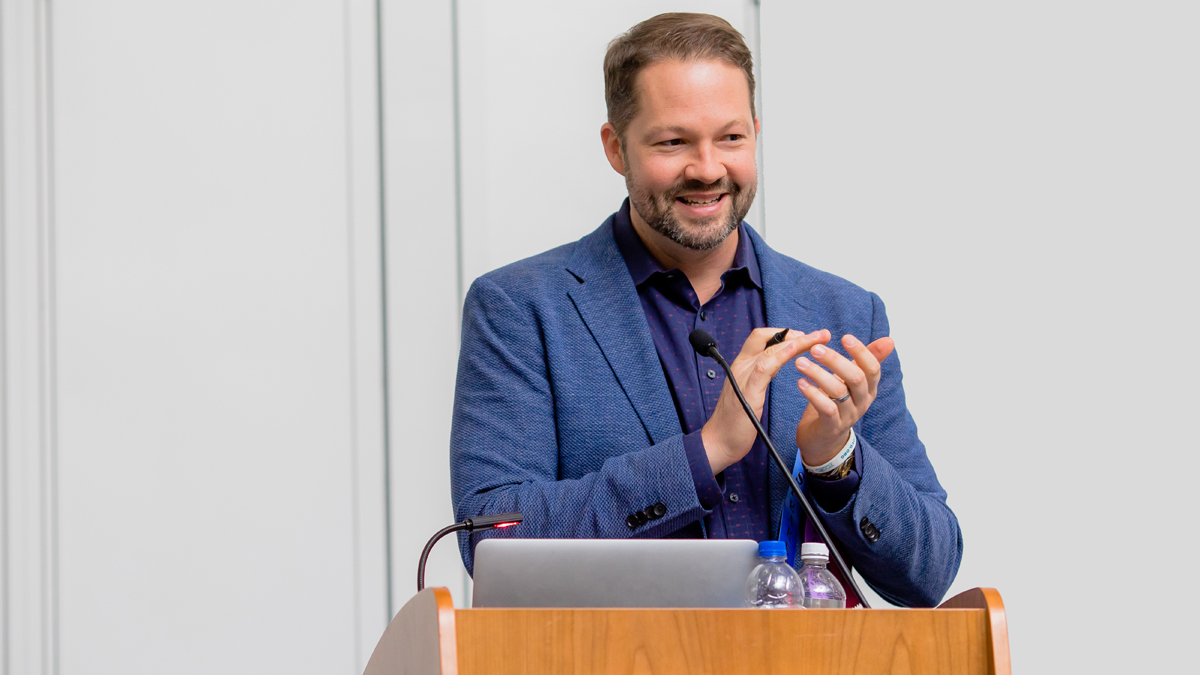 "Appreciate the KNOWLEDGEABLE, EXPERIENCED PRESENTERS and the information provided, and the opportunity to attend and participate in a conference of THIS CALIBER."
– 2020 Virtual MTC Conference Participant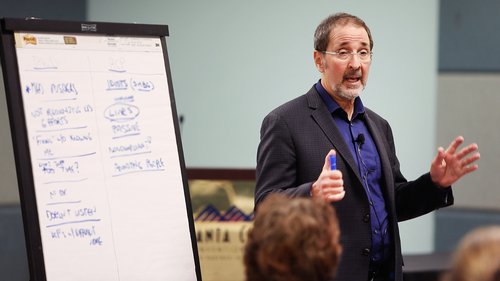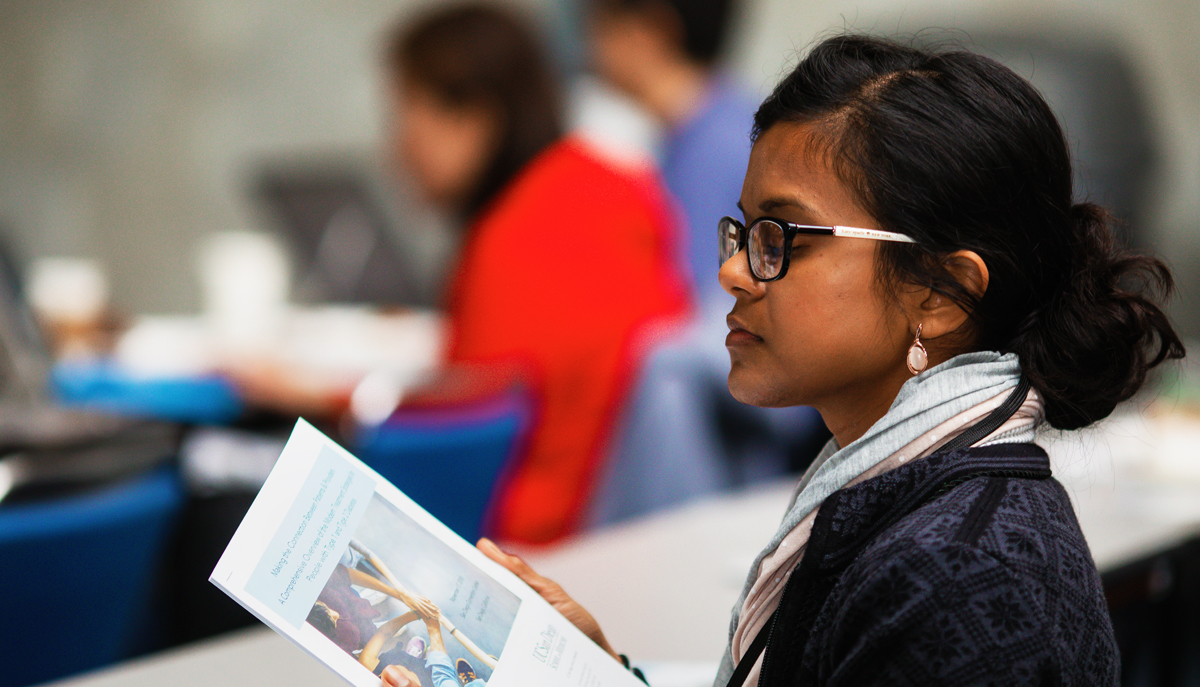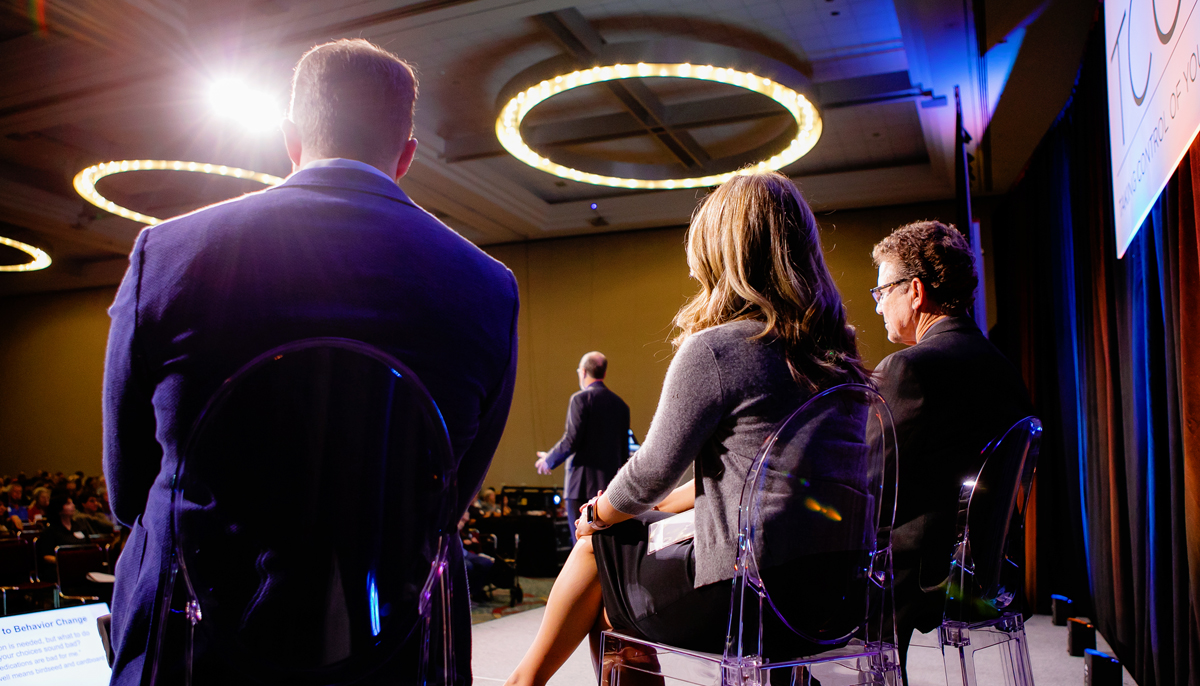 8:00AM - 9:00AM
Enjoy Health Fair Exhibits and Networking on vFairs
9:00AM - 9:15AM
Program Overview & Introduction
Steven V. Edelman, MD
9:15AM - 10:15AM
Understanding and Addressing Problematic Adherence to Oral and Injectable Cardiometabolic Medications
William Polonsky, PhD, CDE
10:15AM - 11:30AM
A Focus on Time in Range, Unmet Needs and Modern Management of Type 1 Diabetes
Jeremy H. Pettus, MD
11:30M - 12:00PM
BREAK
Rest, stretch, relieve…whatever you need or enjoy Exhibit Hall and Networking Opportunities on vFairs.
12:00PM - 1:30PM
Effective Use of Oral Medications for Type 2 Diabetes: Lowering Cardiovascular Risk While Improving Glycemic Control
Melissa Magwire, RN, MSN, CDCES
1:30PM - 2:00PM
BREAK
Rest, stretch, relieve…whatever you need or enjoy Exhibit Hall and Networking Opportunities on vFairs.
2:00PM - 3:15PM
Practical Application of Injectable Agents and Their Cardiovascular Effects: Individualized Treatment Strategies
Steven V. Edelman, MD
3:15PM - 4:00PM
Combined Patient-Provider Workshop:
 Doctors Are From Mars, Patients Are From Venus
William Polonsky, PhD, CDE, and Steven V. Edelman, MD
4:00PM - 4:15PM
Closing Session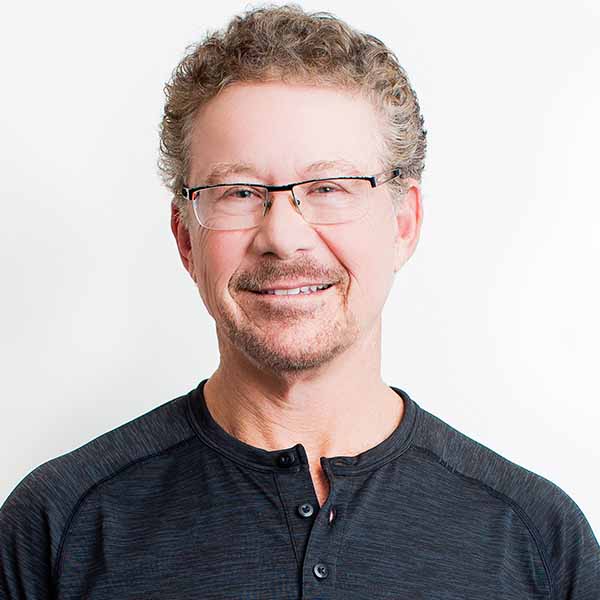 *Steven V. Edelman, MD
TCOYD Founder & Director
Dr. Edelman is the founder and director of Taking Control Of Your Diabetes (TCOYD), a professor of medicine in the Division of Endocrinology, Diabetes & Metabolism at the University of California, San Diego (UCSD) and the Veterans Affairs (VA) Healthcare System of San Diego. He is also the director of the Diabetes Care Clinic at the VA Medical Center. Dr. Edelman, who has type 1 diabetes himself, has written more than 200 articles, five books, and has won numerous awards for teaching and humanitarianism. He has been chosen by the medical students at UCSD as the 'teacher of the year' numerous times. Among his many honors, Dr. Edelman has received the 'Diabetes Educator Of The Year' award by the American Diabetes Association, the 'Distinction in Endocrinology' award by the American Association of Clinical Endocrinologists, and named 'Top 1% of U.S. Endocrinologists' by US News and World Report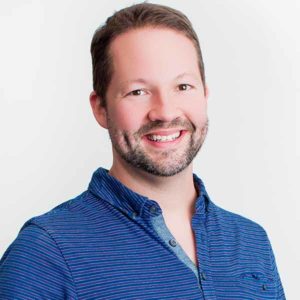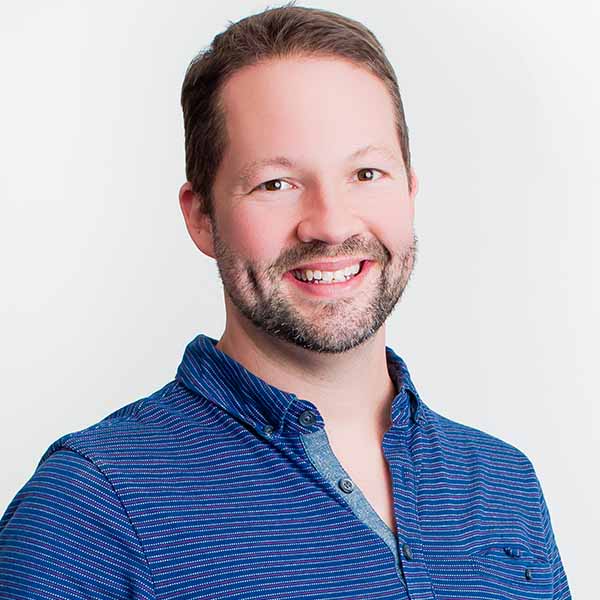 *Jeremy Pettus, MD
Type 1 Track and Professional Education Director, Endocrinologist, Associate Professor of Medicine, UCSD School of Medicine
Dr. Jeremy Pettus was diagnosed with type 1 diabetes when he was 15 years old.  Since that time he has dedicated his career to educating and treating others like himself.  He is currently an Endocrinologist and Assistant Professor of Medicine at the University of California, San Diego.  There, he focuses primarily on clinical trials to develop and test new and innovative therapies for people living with diabetes.  These include studies ranging from medications to reverse or slow the disease once it occurs, to islet cell transplantation strategies, to device studies such as artificial pancreas technology.  As somebody who has the disease himself, sees patients with type 1, and is actively working on curing/treating the disease, we are honored to have him as our Type 1 Track director.  Dr. Pettus travels across the country and the world meeting other leading physicians and scientists and brings this information directly to TCOYD conference participants.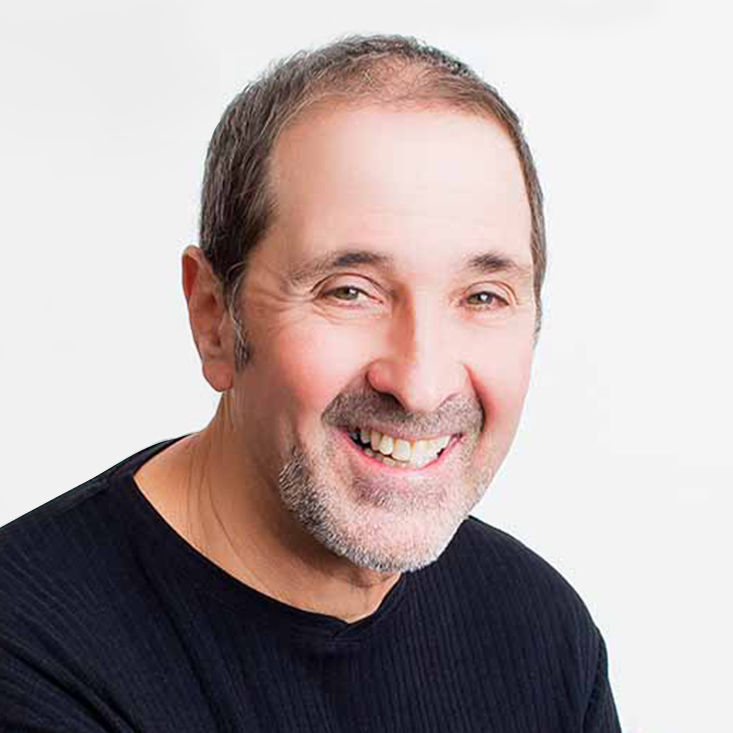 William Polonsky, PhD, CDE
Clinical Psychologist; Founder & CEO, Behavioral Diabetes Institute
Dr. Polonsky is President and Founder of the Behavioral Diabetes Institute, the world's first organization totally dedicated to studying and addressing the unmet psychological needs of people with diabetes. He is also Associate Clinical Professor in Psychiatry at the University of California, San Diego. Dr. Polonsky received his PhD in clinical psychology from Yale University and has served as Senior Psychologist at the Joslin Diabetes Center in Boston, faculty member at Harvard Medical School and Chairman of the National Certification Board for Diabetes Educators. A licensed clinical psychologist and certified diabetes educator, he received the American Diabetes Association's 2014 Richard R. Rubin Award for distinguished contributions to behavioral medicine and psychology. Dr. Polonsky's most recent research projects have focused on quality of life in diabetes, diabetes-related distress and depression, hypoglycemic fear, and glucose monitoring behavior and attitudes in people living with diabetes.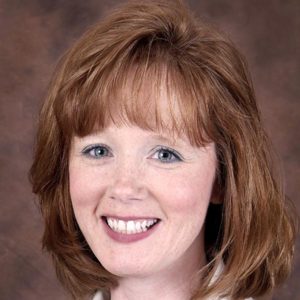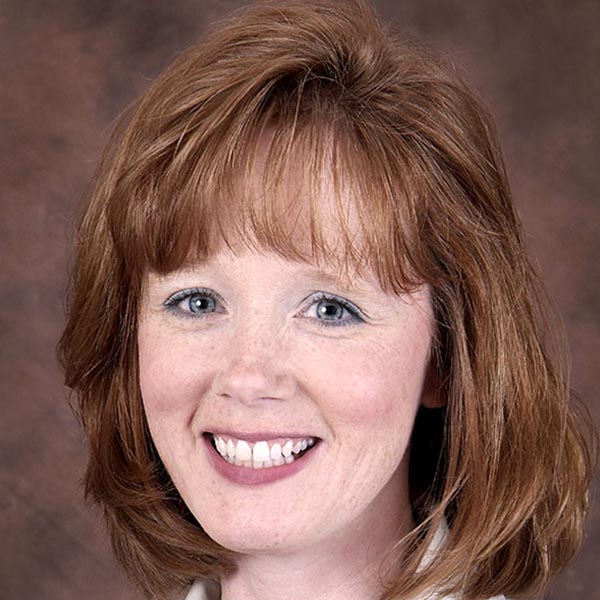 Melissa Magwire, RN, CDE
Endocrine Clinic Supervisor, Shawnee Mission Endocrinology and Diabetes
Melissa Magwire has been an RN, CDE for the last 26 years. Her nursing career started in the Cardiovascular arena as an CCRN and transitioned to outpatient, adult endocrinology. Her current role is that of direct patient care and CDE support for 5 Endocrinology practitioners and consultation for 60+ Primary Care physicians. Ms. Magwire has been published in: Diabetes Obesity & Metabolism, American Journal of Therapeutics and Practical Diabetology. Melissa has been the research coordinator for multiple clinical trials including LEAD 3 and serves on multiple national and international advisory boards. She is currently finishing her Masters of Science in Diabetes Nursing and recently served as a cochairman for the American College of Cardiology Roundtable: Managing CV Disease Risk in Diabetes.
ACCREDITATION INFORMATION
Learning Objectives
At course completion, participants should be able to:
| | |
| --- | --- |
| 1. Identify the different pathophysiologic defects associated with type 2 diabetes and how all the pharmacologic agents (oral and injectable) address these specific abnormalities. | 7. Design a treatment plan for multiple daily injection regimens and insulin pump therapy. |
| 2. Develop individualized treatment strategies based on the living standards of care and patient characteristics. | 8. Explain how to interpret continuous glucose monitoring (CGM) data. |
| 3. Discuss the recently published cardiovascular-renal outcome trials on oral and injectable type 2 medications. | 9. Demonstrate the ability to select effective therapeutic adjustments based on CGM trending or rate of change arrows, time in range, and standard deviation. |
| 4. Summarize the most up-to-date clinical information on GLP-1 RA and SGLT-2 inhibitors. | 10. Recognize the physical and emotional barriers that prevent patients with diabetes from being persistent and adherent to their therapeutic regimen(s). |
| 5. Evaluate the use of SGLT-2 and GLP-1 RA in patients who have cardiovascular risks factors and are at risk or have a history of atherosclerotic cardiovascular disease (ASCVD). | 11. Employ innovative and dynamic strategies for communication with patients to strengthen provider-patient relations and improve patient outcomes. |
| 6. Discuss approaches to combination therapy with the currently available oral agents, as well as physician and patient-directed insulin titration strategies and the basal-bolus approach. | |
Accreditation
This activity has been planned and implemented in accordance with the Essential Areas and policies of the Accreditation Council for Continuing Medical Education (ACCME) through the joint providership of the Uni­versity of California, San Diego School of Medicine and Taking Control of Your Diabetes. The University of California, San Diego School of Medicine is accredited by the ACCME to provide continuing medical education for physicians.
AMA: The University of California, San Diego School of Medicine designates this live activity for a maximum of 6.0 AMA PRA Category 1 Credits™. Physicians should claim only the credit commensurate with the extent of their participation in the activity.
Nurses: For the purposes of recertification, the American Nurses Credentialing Center accepts AMA PRA Cate­gory 1 Credits™ issued by organizations accredited by the ACCME. For the purpose of re-licensure, the Califor­nia Board of Registered Nursing accepts AMA PRA Category 1 credits™ (report up to 6.0 hours of credit and list "CME Category 1" as the provider number).
Physician Assistants: The AAPA accepts certificates of participation for educational activities certified for AMA PRA Category 1 Credit™ from organizations accredited by ACCME or a recognized state medical society. Phy­sician assistants may receive a maximum of 6.0 hours of Category 1 credit for completing this program.
Certified Diabetes Educators: The University of California, San Diego is accredited by the ACCME, which is on the NCBDE list of approved providers.
Pharmacist Accreditation Statement

Global Education Group is accredited by the Accreditation Council for Pharmacy Education as a provider of continuing pharmacy education.
Credit Designation
Global Education Group designates this continuing education activity for 6.0 contact hour(s) (0.6 CEUs) of the Accreditation Council for Pharmacy Education.  (Universal Activity Number – 0530-9999-20-092-L01-P) 
This is a knowledge based activity.
Attention HCPs from outside of the US: To see if you are eligible to receive CME credits check here.
Cancellation Refund Policy
Need to cancel? Email us at cancelmycme@tcoyd.org
To receive a full refund, cancellations must be received no later than December 8, 2020.
GET YOUR CME CREDITS HERE!
Attend the Conference. Get the Code. Get Your Credits!
After you have attended the Making the Connection conference click below to claim your CME credit. Be sure to reference your credit access code, found in the materials you will receive on the day of the conference.