TCOYD VIRTUAL DIABETES CONFERENCES & HEALTH FAIRS
A ONE-OF-A-KIND VIRTUAL Conference Experience
For Type 1s, Type 2s & Those Who Care…FROM AROUND THE WORLD
Each with a uniquely fun theme, a fresh list of topics, and a new lineup of expert speakers!
You're invited into our virtual world for the BIGGEST INTERNATIONAL VIRTUAL diabetes conferences unlike anything you've seen before. We're bringing the EDUCATION and ENTERTAINMENT straight your living room with: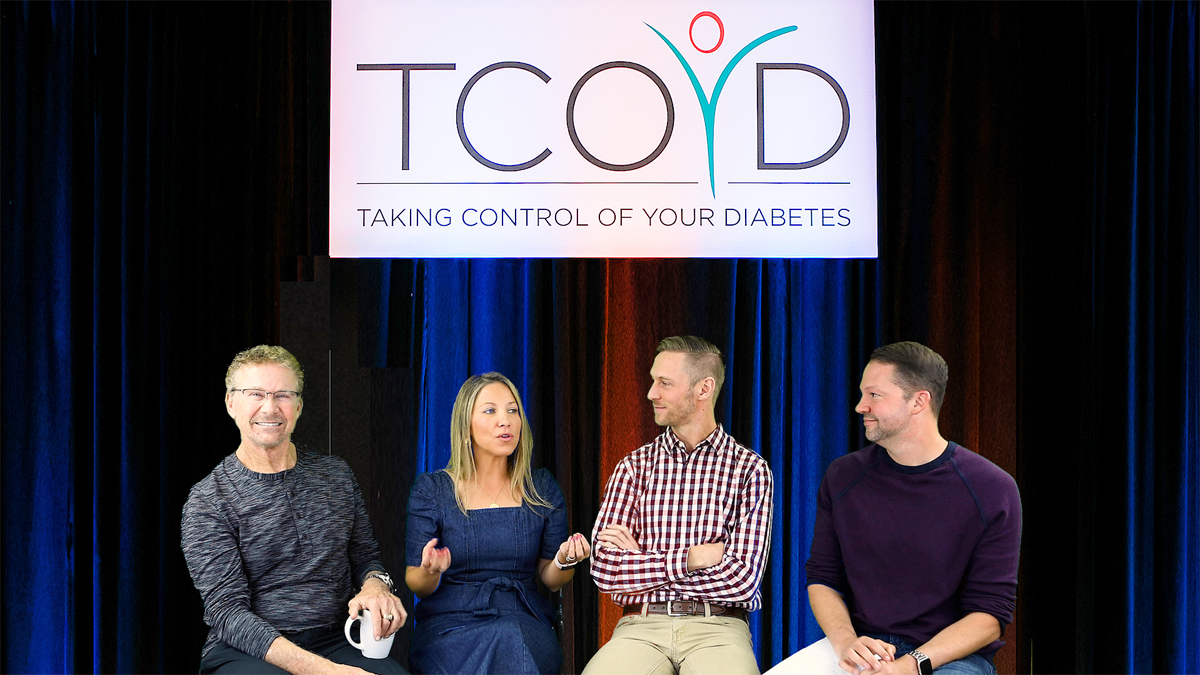 •  State-of-the-art presentations
on the latest updates in diabetes education 
•  Cutting-edge education
and
practical tips
for day-to-day diabetes management 
• 
Diverse lineups of the
best diabetes speakers in the world
•  Expertly-produced videos
and
hilarious musical performances
•  Explorable virtual exhibit hall
with the world's most impactful diabetes companies
• 
Opportunity for
live Q&A with expert speakers
•  Complimentary registration
for all events
• 
Lecture videos and additional bonus workshops
on-demand for 30 days
Each conference features a
uniquely fun theme, hilarious new videos and music, fresh topics
, and a specialized selection of the
world's best diabetes speakers
so
no two events are the same.
We've got a jam-packed year of awesome virtual events and hope to "see" you there!
INDIVIDUALIZED TRACKS FOR TYPE 1 & TYPE 2 EDUCATION
Each virtual conference offers a specialized track featuring the latest updates on devices, medications, research, exercise and nutrition, resources, and day-to-day tips for managing type 1 or type 2 diabetes. Plus, hear from motivational speakers living with either type 1 or type 2 diabetes share their story and empower you to live a happy, healthy life with diabetes. 
We've also got workshops for our type 3s—loved ones helping others manage their diabetes—so you can be an active member of the healthcare team and support your loved one living with diabetes.
"TCOYD is like attending a pep rally for me. After 19 years, I often feel discouraged with the process. Then I see people like Dr. E who has had to deal with it a lot longer than I have and he is so energetic. That energy is infectious. I come away with a renewed sense of 'I can do this'"
Attend a TCOYD Conference and Health Fair From Wherever You Are in The World…
Check out our 2021 dates below and sign up for our monthly newsletter HERE to get more event details and updates.
FEBRUARY 27, 2021


VIRTUAL
How To Be a Diabetes Rockstar: Featuring Taboo
This event took place on Feb 27th.
You can view all lectures from this event in the TCOYD Video Vault.
MAY 1, 2021


VIRTUAL
TCOYD Takes You to Paradise for a DIABETES DAYCATION!
This event took place on May 1st.
You can view all lectures from this event in the TCOYD Video Vault.
AUGUST 7, 2021


VIRTUAL
Back to School!
This event took place on August 7th.
You can view all lectures from this event in the TCOYD Video Vault.
DECEMBER 11, 2021


VIRTUAL
STILL Home for the Holidays!
This event took place on December 11th.
Don't forget to visit our VIDEO VAULT to see recorded lectures from previous virtual events and other educational videos for your DAY-TO-DAY DIABETES MANAGEMENT.
HELP SUPPORT TCOYD'S VIRTUAL PROGRAMS