TCOYD'S PROGRAMS & INITIATIVES
We aim to inspire, educate, motivate & empower individuals with diabetes, savvy health care providers & those who care 
At TCOYD we're passionate in our belief that every person with diabetes has the right to live a healthy, happy & productive life. Taking Control Of Your Diabetes educates, motivates, empowers and inspires people with diabetes — and family and friends who care about them — to take a more active role managing their diabetes, and being self-advocates. We do this by providing the best diabetes conferences & educational programs!
We also provide innovative, cutting-edge & accredited continuing medical education for savvy healthcare providers who care for and treat individuals with diabetes.
TAKE A BROWSE THROUGH OUR CURRENT PROGRAMS & INITIATIVES
NATIONAL CONFERENCE & HEALTH FAIR
TCOYD's day long national conference and health fair is the event when it comes to diabetes education.
Inspiring speakers, motivating workshops, empowering educational lectures, hands-on activities & humor! Bonus points for our interactive health fair brimming with lively exhibitors showcasing the latest in diabetes care and management. A great tasting lunch and the opportunity to connect and make some new friends who totally get you. You'll walk away feeling lighter, brighter and glad you spent your day with TCOYD.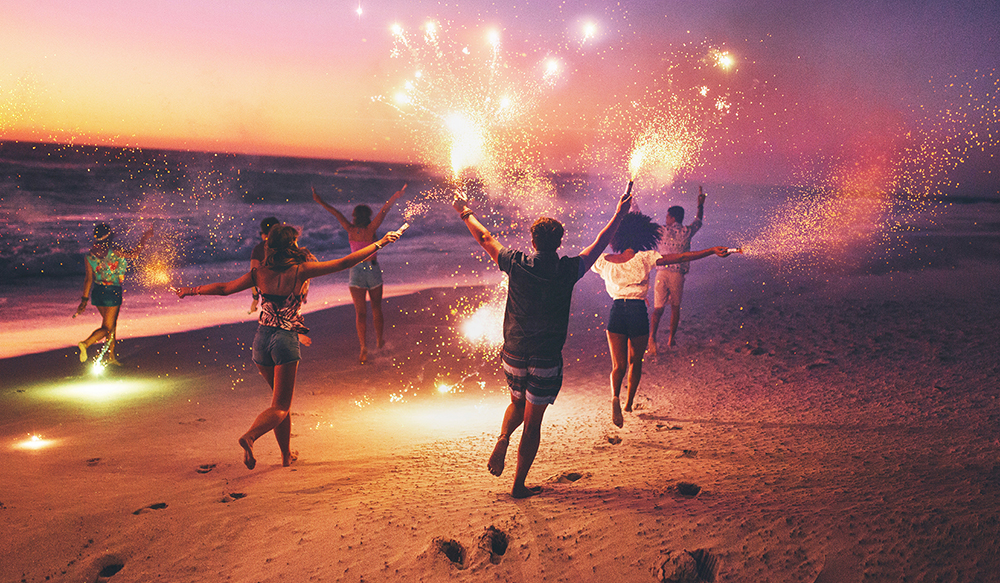 The ultimate goal of our CME conferences is to educate caregivers & clinicians.
This CME program covers the most effective cutting-edge strategies to help patients with type 1 and type 2 diabetes reach their treatment goals and avoid the associated acute and chronic complications. Far from boring, these aren't your typical CME lectures. We promise to infuse a little humor, some good eats, and interesting interaction along the way.
SAN DIEGO SPOTLIGHT SERIES
Diabetes workshops that focus on the day-to-day of managing your diabetes
Our Wednesday evening Spotlights will bring you the most up to date information on managing your type 1 and type 2 diabetes. A wide range of topics are covered and presented by expert speakers. Join us in San Diego for an informative evening.
Tune into TCOYD's favorite video series and hear directly from Dr. Steve himself.
He'll give it to you straight and you'll learn a ton about how to effectively manage your diabetes & stay motivated. From tips to tricks it's the easiest, quickest and most entertaining way to learn a little something every day.
TCOYD LIVING LIBRARY OF RESOURCES
Check out TCOYD's living library of resources with the latest and greatest developments in diabetes topics A-Z
Check out our consistently updated content-rich online resource library comprised of medically-backed articles and videos providing the latest in diabetes management strategies, research, device and pharmaceutical developments, lifestyle content, healthy eating and recipes for type 1s, type 2s, their loved ones and medical professionals.
Join our research registry and be notified about clinical studies and trials that apply specifically to you.
You decide if you want to take part in the trial or study and you'll get compensated for your time and effort. It's a win-win for the diabetes research medical community and also for you!
ONE: THE ULTIMATE CONFERENCE & RETREAT FOR ADULTS WITH TYPE 1
ONE: The Ultimate Conference & Retreat for adults with type 1 diabetes.
This one-of-a-kind opportunity brings together type 1s from all over the world to connect, bond and learn from one another in a fun and welcoming environment. With an all-star cast of speakers and topics, you will be free to attend lectures and workshops from leading experts in diabetes, get all of you questions answered in an imitate one-on-one setting and enjoy a weekend filled with music, food and fun, where you will make friends for life.
Are you a type 1 who is also a diabetes professional?
And when we say diabetes professional we are talking about, doctors, nurses, CDEs, bloggers, pharmacists, activists, pharmaceutical reps, fellow non-profiters, and basically anyone in the diabetes space. Join our online community that keeps the web of type 1 professionals connected and up to date on the most cutting-edge type 1 research, developments, and information.
FACEBOOK LIVE! ASK AN ENDOCRINOLOGIST
Have questions about diabetes you wish someone could answer right away?
Join Dr. Edelman and various TCOYD expert faculty for a Facebook Live Q&A where they'll answer your questions on-the-spot. Get answers about your health in real time on TCOYD's Facebook page! Be sure to subscribe to our newsletter and follow us on Facebook so you can see when we'll be live next! To watch past TCOYD Live sessions, go HERE!

[/vc_section]
Want to interact with the diabetes community on a daily basis?
Join TCOYD on Facebook and connect with your fellow type 1s, type 2s, type 3s and everyone in between. Check out TCOYD's individualized groups based on diabetes-related topics, where you can share ideas and communicate with people who get it!