TCOYD Conference & Health Fair - Charlotte, NC





A life changing CONFERENCE EXPERIENCE
For Type 1s, Type 2s & Those Who Care
ATTENTION HEALTH CARE PROVIDERS:
IF YOU ARE INTERESTED IN THE MEDICAL PROFESSIONAL CME CONFERENCE
CHECK OUT MORE INFO HERE!
When:
Saturday, November 2, 2019
7:30am – Registration & Health Fair Open
9:00am – 5:00pm – Conference
Where:
Charlotte Convention Center
501 South College Street
Charlotte, NC 28202
How Much:
Thru October 29, 2019: $25 per person.
($20 per person when two or more are registering together.)
At the Door: $35 per person.
Parking info coming soon.
Want to attend but can't afford the registration fee? Contact our office at 800.998.2693 and ask about our Registration Assistance Program.
Menu:
Mid-Morning Snack: Apple & String Cheese
Lunch: Chicken Fajita Salad
Dessert: Creamy Lime Mousse
ATTENTION HEALTH CARE PROVIDERS:
TO REGISTER FOR THE MEDICAL PROFESSIONAL CME CONFERENCE, GO HERE!
SO, WHAT'S IN IT FOR YOU?
The most cutting-edge information
for individuals with
TYPE 1 & TYPE 2 DIABETES
& THEIR LOVED ONES
EXPERT Speakers
Important HEALTH SCREENINGS
LEADING Diabetes Doctors, Specialists & Researchers
Interactive & Innovative HEALTH FAIR
One-on-One "ASK AN EXPERT" Sit Downs
Delicious & Healthy LUNCH Included
HERE'S WHAT YOU CAN EXPECT
FOR EVERYONE:
Expert Speakers & Informative Presentations/Workshops – A rare opportunity to get educated by the nations leading experts in diabetes care and mangement.
Important Health Screenings – A variety of complimentary health screenings available in the TCOYD Health Fair, including foot, eye, blood pressure & more.
Ask A Specialist – Sit down with a diabetes specialist & get your questions answered. Doctors, diabetes educators, dietitians, nurses, pharmacists & more!
Exhibitor Booths – Interact & engage with state-of-the-art device companies, innovative pharmaceuticals, local support programs & healthy lifestyle options.
Fun Fitness – Learn fun ways to be active without the gym!
A Delicious & Healthy Lunch – Sit and connect with other's who have type 1 and type 2 diabetes.
LECTURES & WORKSHOPS JUST FOR TYPE 1s
Tips for Type 1s: Given by Real World Type 1s
Not Your Boring Pump Talk
Treatments for Type 1 Other Than Insulin
Avoiding Meal Spikes, From What to Eat to When to Inject
CGM: The Greatest Advancement Since the Discovery of Insulin
Diabetes is About to Get Easier: The Artificial Pancreas is Almost Here!
LECTURES & WORKSHOPS JUST FOR TYPE 2s
An Explosion of Type 2 Treatments
Hey, Every BODY Can Exercise!
Cooking Class with Chef Lewis
We're Loving These New Diabetes Medications…Stable Blood Sugars, Weight Loss & Healthier Hearts
Why Weight? Weighing Medical & Surgical Options
Home Glucose and Continuous Glucose Monitoring (CGM) for Type 2s
Fun Foot Facts and the Latest on Neuropathy
Getting Our Signals Crossed: What Do Patients and Providers Get Wrong about Each Other?
"I always learn something new that I can take home and use. This conference gives me the encouragement that I need so I can do well with my diabetes."
– Conference Participant 2017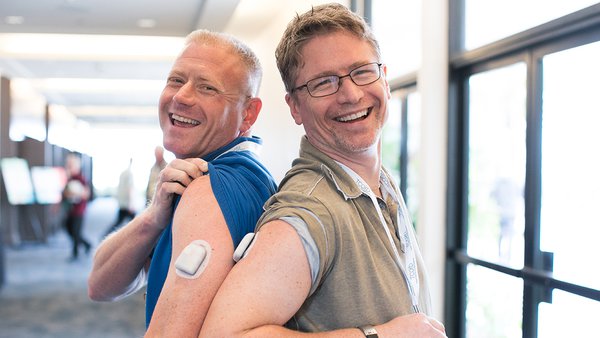 Meet People Like YOU!
Share your own experience & learn from others!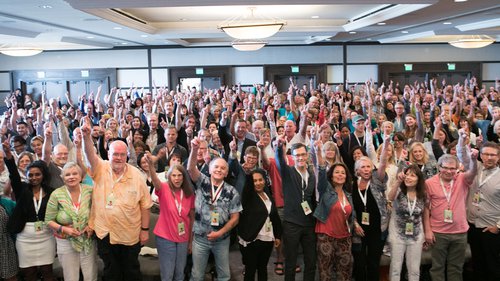 Be Part of Something BIG
We literally fill the room with people ready to take control of their diabetes!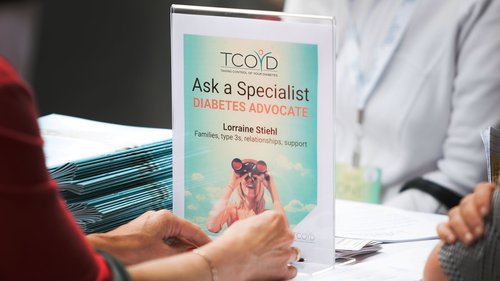 You Ask, We ANSWER!
Get one-one-one time with diabetes educators and specialists.
Early Bird Pricing NOW until October 29: $25!
$20 per person (when two or more registering together)
($35 per person after October 29)
If you'd like to register by phone, call us:
800.998.2693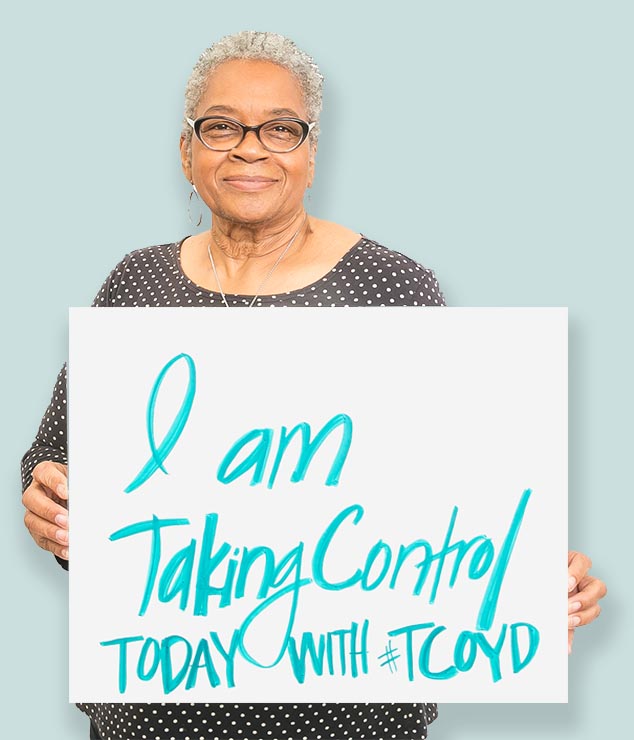 Conference Participant Shares His Story
Hear from someone with diabetes explain why HE keeps coming back to TCOYD conferences.
Hear What Diabetes Experts Have to Say About TCOYD
Don't just take our word for it – hear what the experts have to say!
Hear From a Doctor Living with Diabetes
Endocrinologist Dr. Jeremy Pettus, MD has been living with type 1 since age 15. Hear what he has to say about the TCOYD Conference & Health Fair.
Conference Registration Assistance Program:
Would you like to attend this conference but need financial assistance to cover the registration fee? Contact the TCOYD office at 800.998.2693 to learn more about our Registration Assistance Program and how we can help those in need.
Cancellation Refund Policy
Need to cancel? Email us at cancel@tcoyd.org
To receive a full refund, cancellations must be received no later than Tuesday, October 29, 2019.