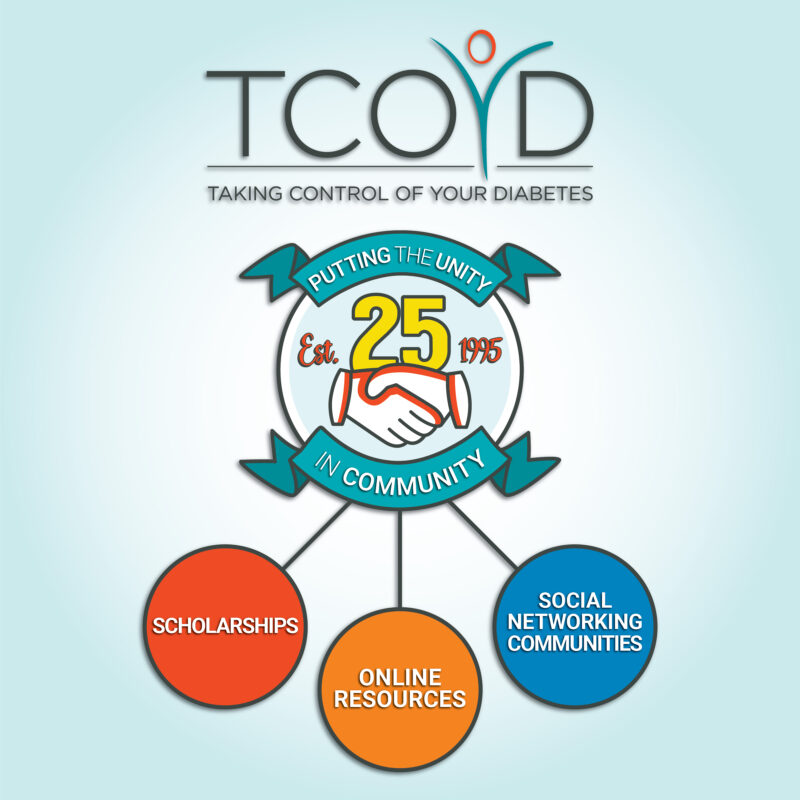 TCOYD turned 25 this year, can you believe it?!
Whether you were able to join us at one of our live events across the country, checked out our educational videos and articles in our online living library of resources or engaged with others on our social media platforms, we really appreciate all you've done to help grow this community into a support system where people can connect and help each other take control.
As part of the TCOYD community, you know our mission is to educate and motivate people living with diabetes and their loved ones to be active members of their healthcare teams and to provide cutting-edge continuing medical education to healthcare providers so they can take better care of all of us living with diabetes—and we believe that we can accomplish more when we work together to spread education and support.
Our goal for 2020 is to increase access to diabetes education, healthcare resources and community support in areas of need. In order to accomplish this, we're focusing on connecting and strengthening the diabetes community nationwide, or as we call it: Putting the Unity in Community.
We'll be focusing on three avenues:
Scholarships
Scholarships provide access to live programs to people who would not be able to attend otherwise, including complimentary registration for veterans and their families.
Online Resources
Online resources offer ideas and information through educational articles and entertaining videos to empower the diabetes community and to reach communities where healthcare resources are lacking.
Social Networking Communities
The diabetes online community brings people together from across the nation to share experiences and support one another.
These efforts are greatly aided by your support, and over the course of this year, we'll be asking for your help to improve our programs, expand our digital resources and grow our TCOYD community around the world, so that we can continue to change lives for another 25 years.
Help put the UNITY in Community Now!