Taking Control Of Your Diabetes
EDUCATION. MOTIVATION. EMPOWERMENT.
Transforming the way people live with diabetes through the best conferences & programs you will ever experience
Rockin' The Diabetes World Since 1995

We've Affected MILLIONS of Lives


The TCOYD Conference & Health Fair
TCOYD's mission is centered around EDUCATING, EMPOWERING, INSPIRING, & MOTIVATING people just like YOU. If you have type 1 or type 2 diabetes, or know someone who does, come spend the day with us.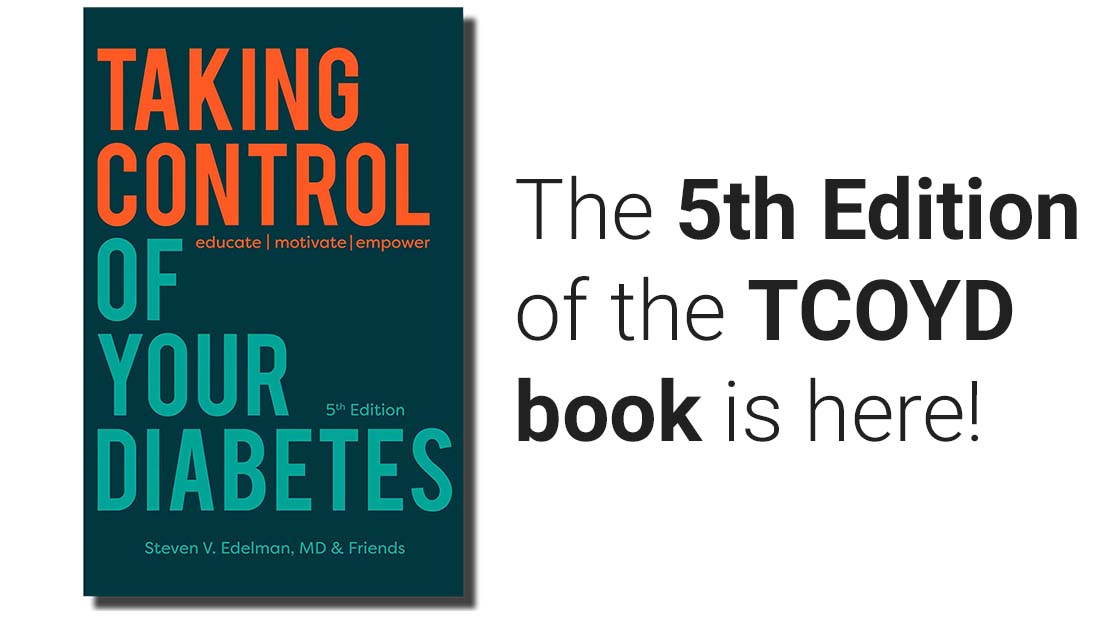 Get your copy of the TCOYD book!
Did you know there's a TCOYD book? Written by our own Dr. Steve Edelman, it not only covers different diabetes treatment options, but his own life as a diabetic, with a little bit of his infamous humor mixed in. LEARN MORE
How Do I Start with TCOYD?
What The Experts Say About TCOYD
Hear medical experts talk about why YOU should be at the next TCOYD event!
A Day at TCOYD!
Our conferences and events are designed to be empowering, entertaining, educational, and FUN!
The Keto Diet: A High Fat Fad or Freaking Fabulous?
The Keto Diet is all the rage and lots of people are having amazing weight loss results with it. Dietitian Adriana Valencia explains exactly what it is, how it's different than other low carb diets, and whether or not it's safe for people with diabetes.
View More Edelman Reports Here
TCOYD ONLINE
Diabetes Workshops That Will Keep You Educated & Entertained
Sign up here for TCOYD's monthly newsletter!
The info YOU need to manage your diabetes, straight to your inbox!
A wide range of type 1 and type 2 topics including:
Management strategies
The latest updates on new medications & devices
Research & developments
Cooking & exercise tips
How NOT to go crazy dealing with this disease every day