Taking Control Of Your Diabetes
EDUCATION. MOTIVATION. EMPOWERMENT.
Transforming the way people live with diabetes through the best conferences & programs you will ever experience
Rockin' The Diabetes World Since 1995

We've Affected MILLIONS of Lives


The TCOYD Conference & Health Fair
TCOYD's mission is centered around EDUCATING, EMPOWERING, INSPIRING, & MOTIVATING people just like YOU. If you have type 1 or type 2 diabetes, or know someone who does, come spend the day with us.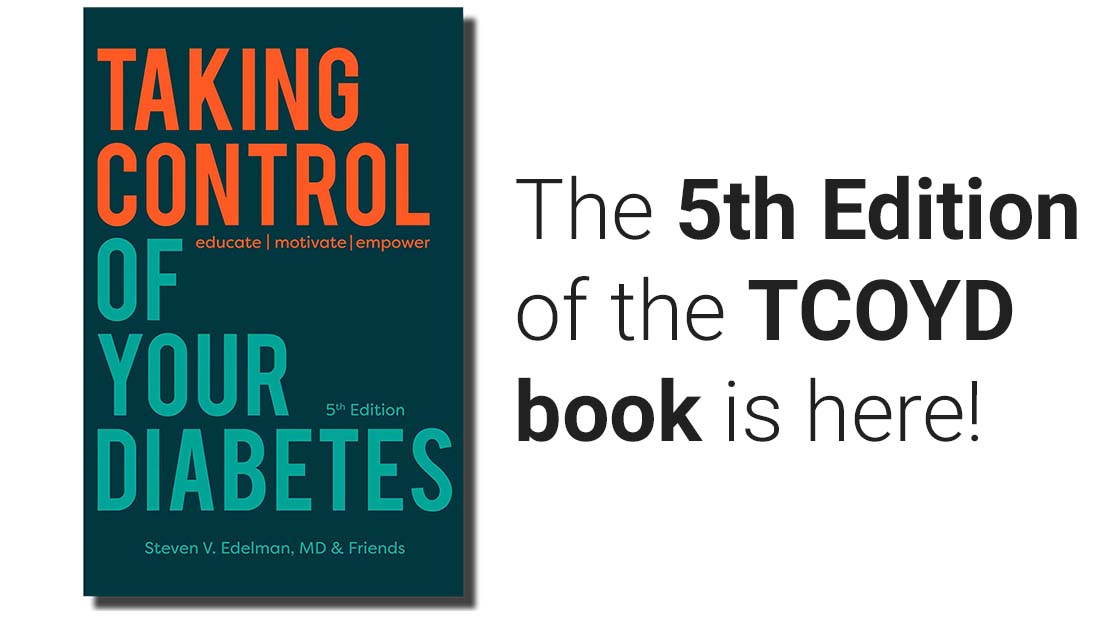 Get your copy of the TCOYD book!
Did you know there's a TCOYD book? Written by our own Dr. Steve Edelman, it not only covers different diabetes treatment options, but his own life as a diabetic, with a little bit of his infamous humor mixed in. LEARN MORE
How Do I Start with TCOYD?
TCOYD ONLINE
Diabetes Workshops That Will Keep You Educated & Entertained
Sign up here for TCOYD's monthly newsletter!
The info YOU need to manage your diabetes, straight to your inbox!
A wide range of type 1 and type 2 topics including:
Management strategies
The latest updates on new medications & devices
Research & developments
Cooking & exercise tips
How NOT to go crazy dealing with this disease every day