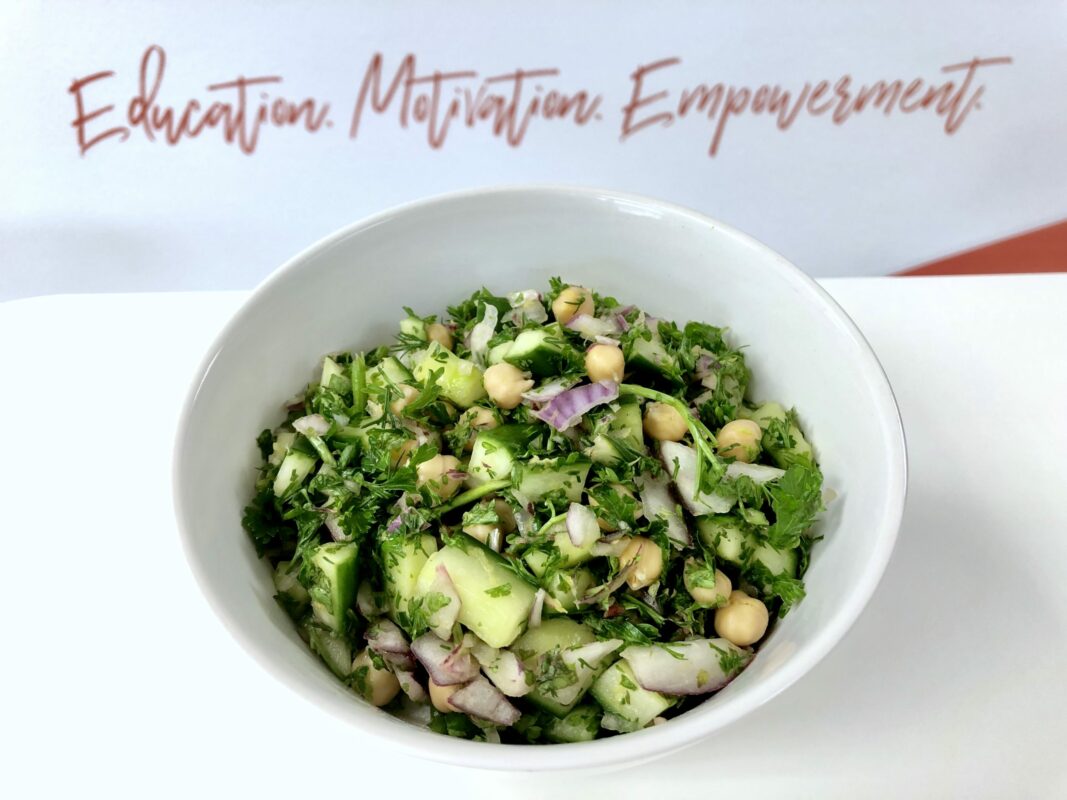 Makes approximately 6 cups (about 8 with if quinoa is added)
Ingredients:
1 bunch parsley
1 bunch mint
1 bunch dill
1 can chickpeas
2 cucumbers
1 medium red onion
2 lemons
Directions:
Rinse and drain the can of chickpeas and set aside to dry.
Finely chop all the herbs. I love using a food processor for this, but if you don't have one just use a sharp knife to mince the herbs.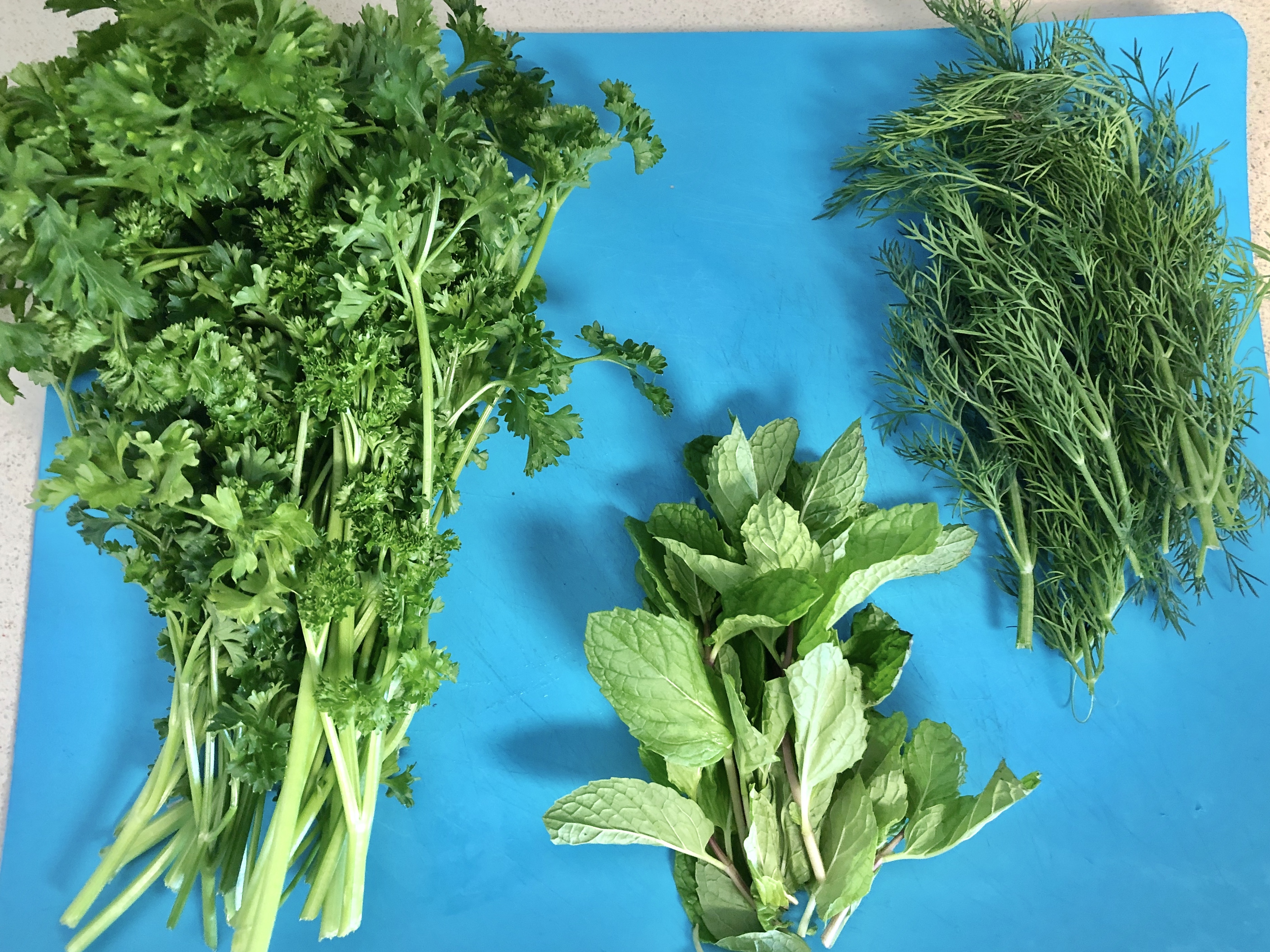 Using the food processor, you can simply add all herbs together and pulse about 10 times. I even include most of the stems of the herbs as they are also flavorful, and no need to waste them!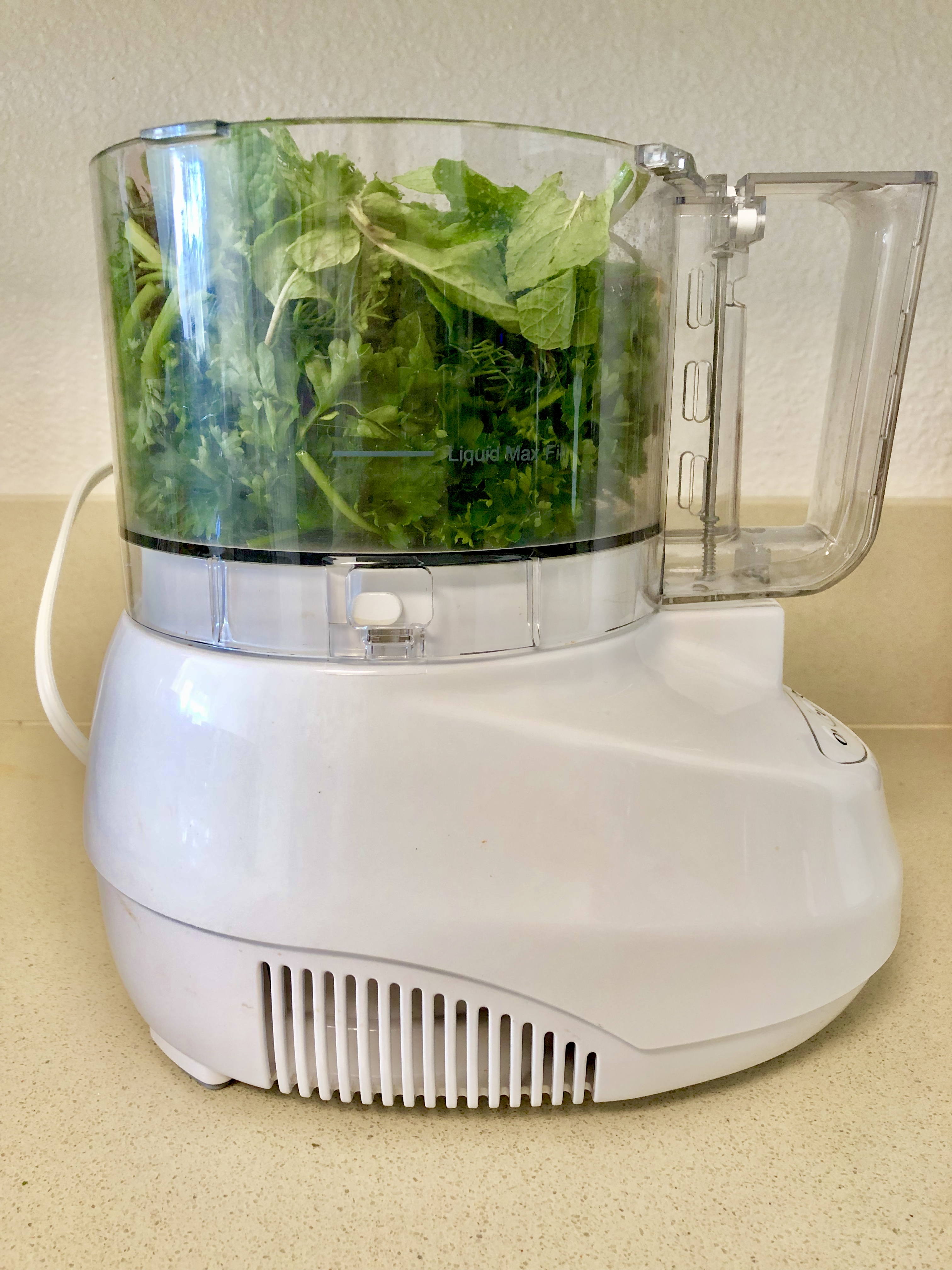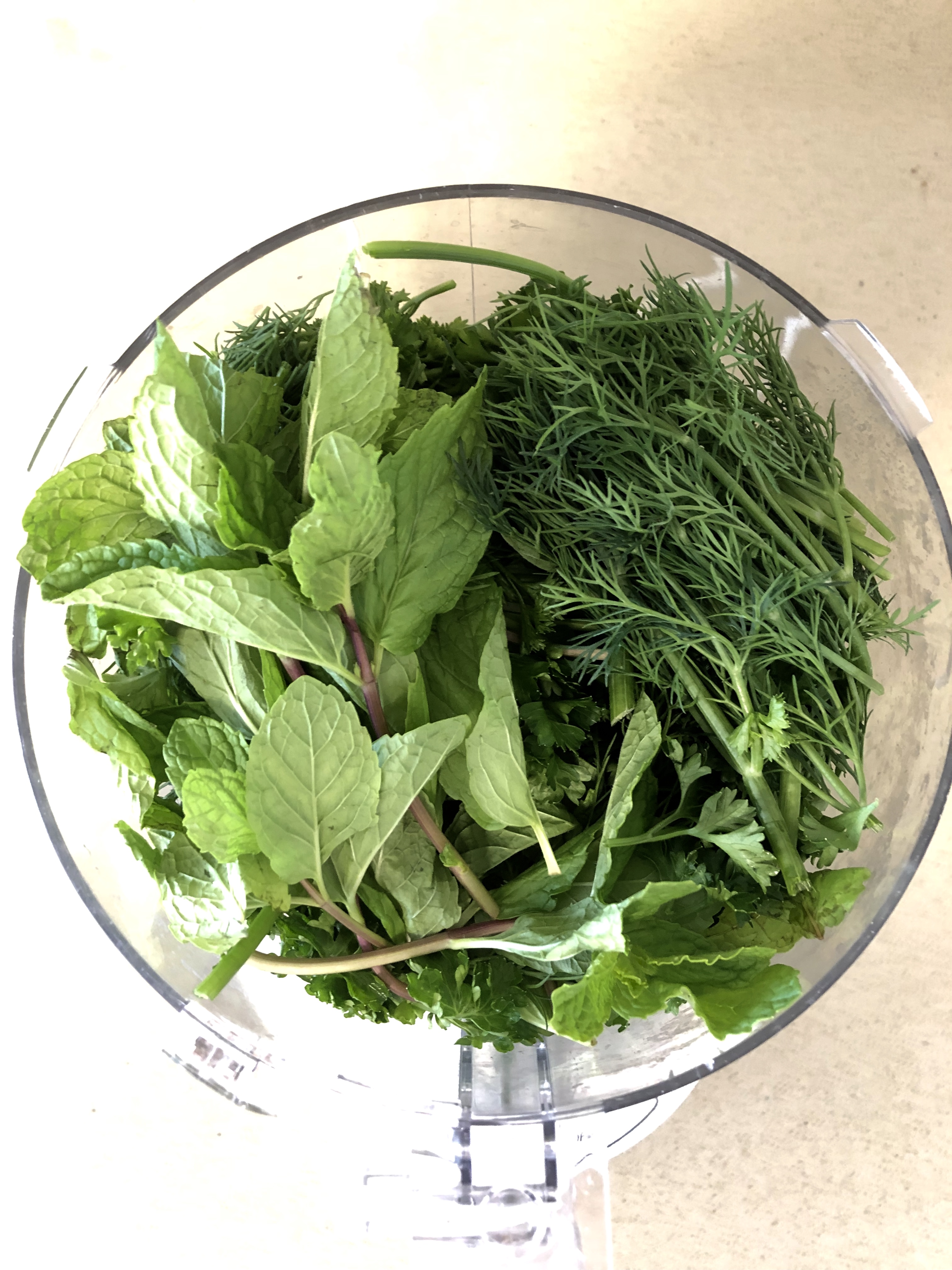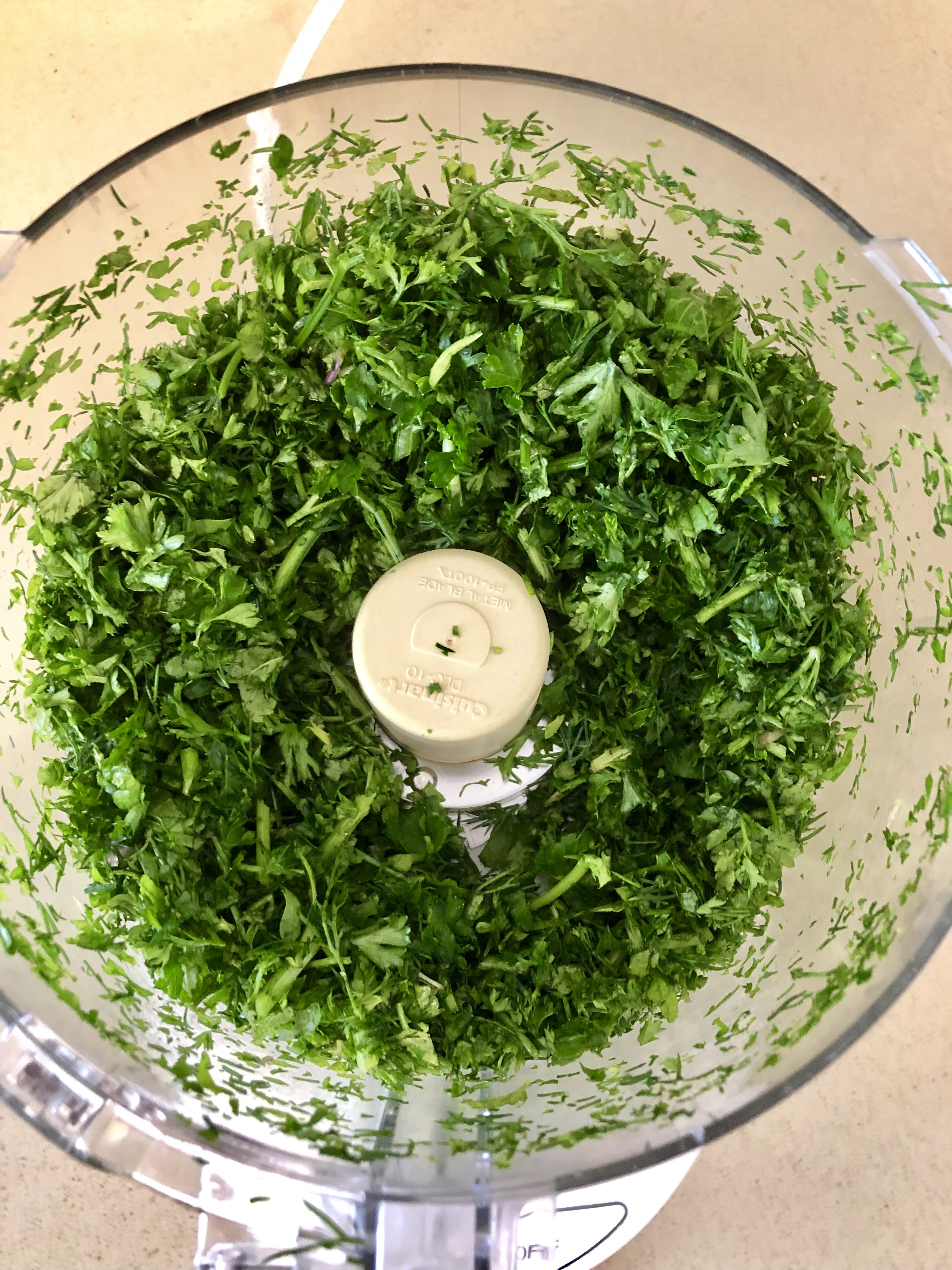 Transfer all the herbs to a large bowl.
Finely chop the onion. I also use the food processor for this. Quarter the onion and add it to the food processor. Pulse a few times until it's finely chopped, or chop it by hand if you love to get teary-eyed!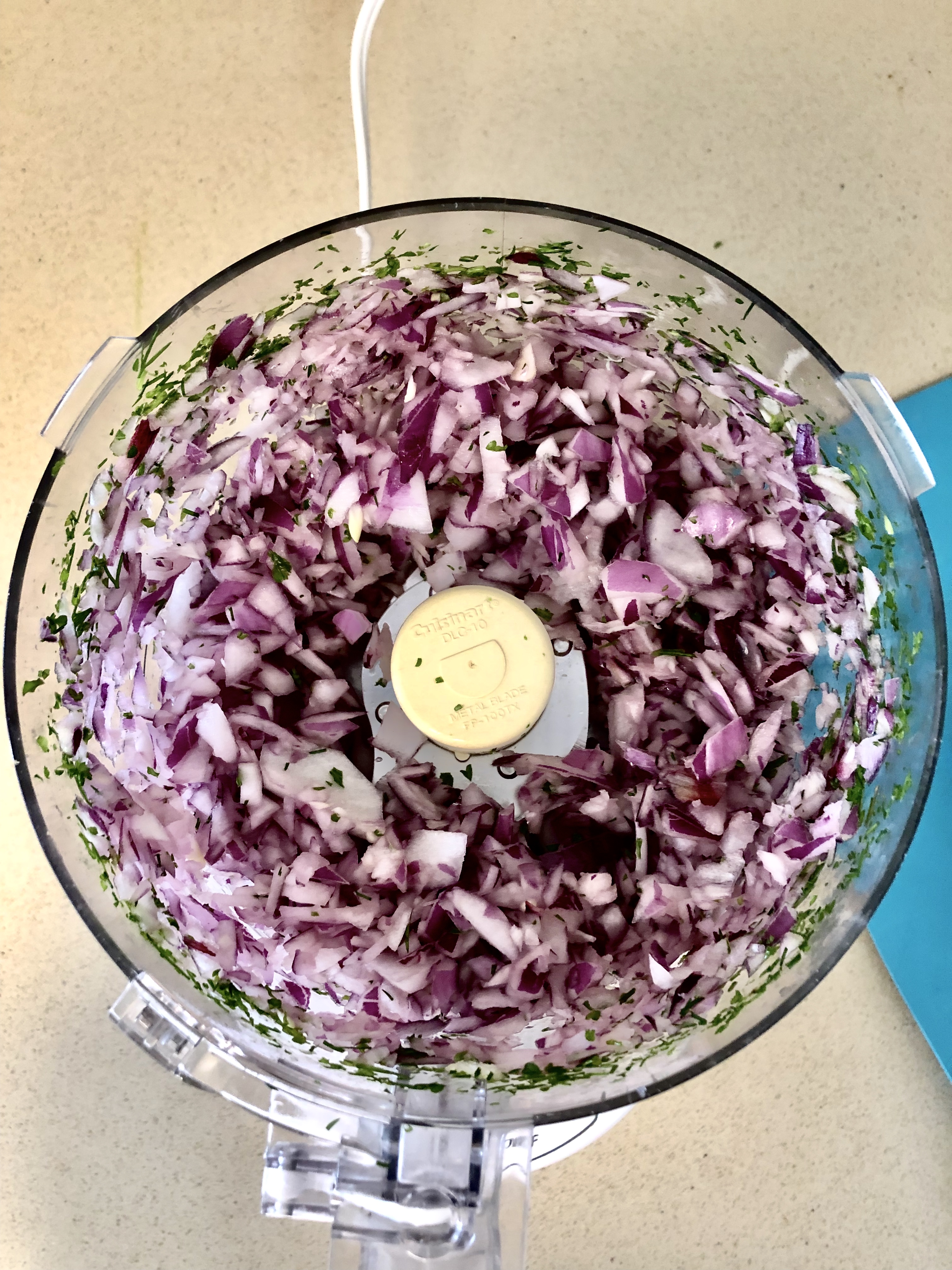 Add it to the large bowl.
Deseed the cucumbers by slicing them in half lengthwise and using a spoon to scoop out the seeds. This helps prevent the whole salad from becoming too watery.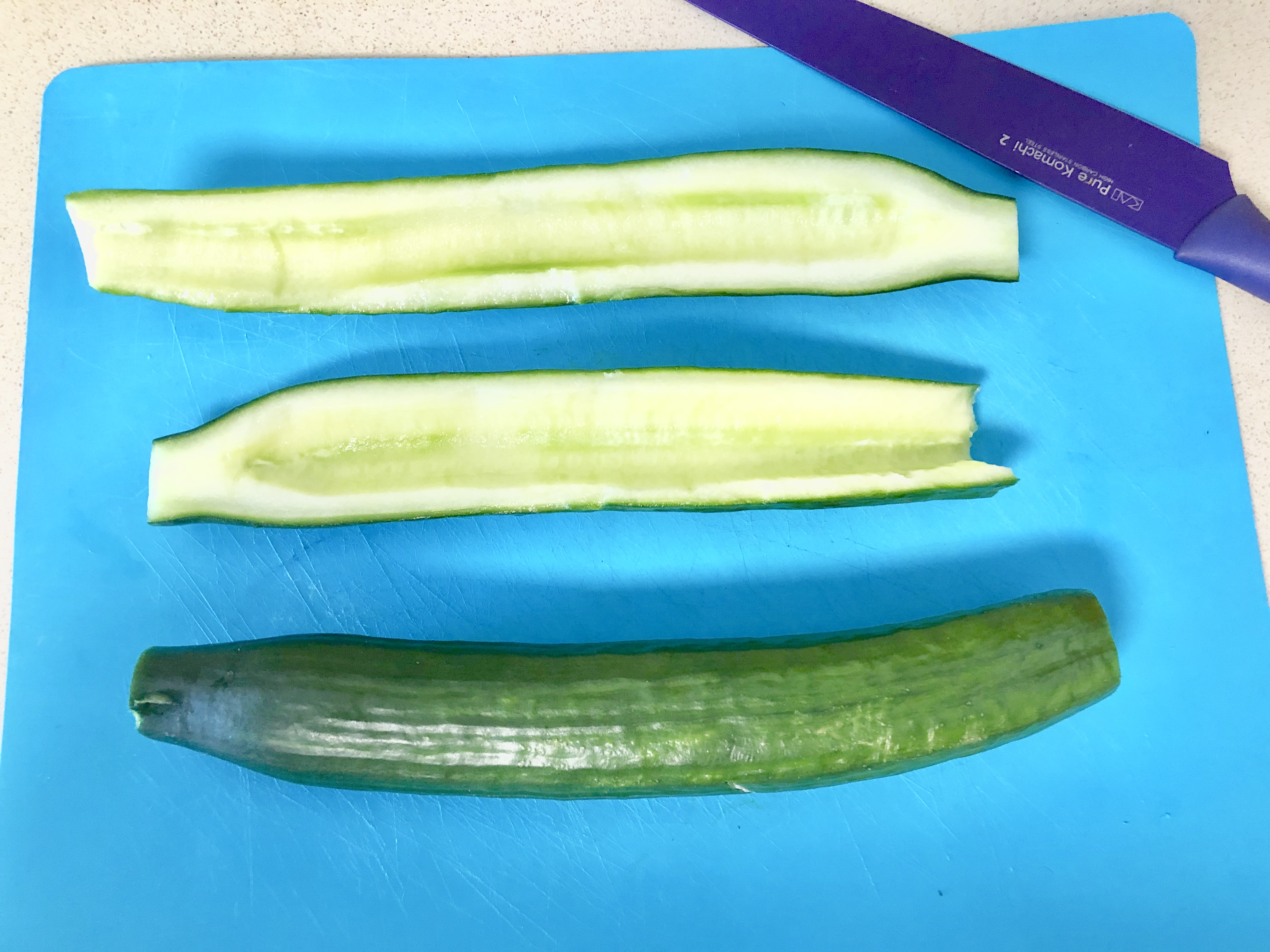 Once deseeded, chop the cucumbers into small chunks and add them to the large bowl.
Add the chickpeas to the bowl.
Zest and juice the two lemons into the bowl. Toss well until evenly mixed.
This tabbouleh is great as a refreshing stand alone salad, or can be used as a topper to veggies or proteins. To make a heartier version, cook 1cup quinoa, chill, and add to the mixture. While this will add carbs, quinoa is also a great source of plant-based protein to "beef" up the tabbouleh!
Approximate Nutritional Info (grain-free version/no quinoa):
Calories: 140, Fat: 5, Carbs: 21, Fiber: 8, Protein: 9