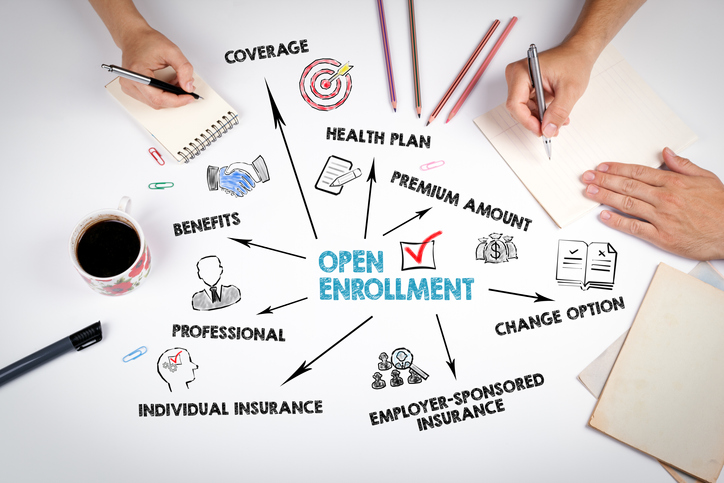 This article was republished with permission from College Diabetes Network. To see the original post, please click here.
By Lauren Wisk, PhD, Assistant Professor at UCLA
Since I was diagnosed with T1D in 2002, I've moved five times across three states and switched insurance seven times. Needless to say, I know a thing or two about changing insurance and navigating new benefits. While managing T1D is hard enough without having to worry about the headaches that come with dealing with insurance, there are a few tips and tricks you should know about this process to make it as painless as possible.
There are many different types of insurance coverage, each with their own pros and cons, but insurance (in the U.S.) can generally be grouped into two categories: private and public. Private insurance includes coverage that you get from your job, your school, your parent(s), or coverage that you buy yourself. Thanks to the Affordable Care Act (sometimes called 'Obamacare'), individuals can stay on their parents' private insurance plan until they turn 26 years old, and this is an extremely popular option for many young people. Obamacare also set up a special way to buy individual insurance plans, sometimes called a health insurance 'Marketplace' or 'Exchange,' that help you compare available plans and get access to special discounts (subsidies) to pay for your plan. There are also many different types of private insurance, like Health Maintenance Organizations (HMOs) or Preferred Provider Organizations (PPOs), that are organized differently in terms of how you access and pay for care.
Public insurance includes sources of coverage that are primarily tax-payer funded and administered by the state or federal government; some examples include Medicare, Medicaid, and the Children's Health Insurance Program (CHIP). Medicare is a federal program that provides coverage for people age 65 and older, but individuals may also qualify if they have a disability or certain health conditions (though T1D does not automatically qualify someone for Medicare). Medicaid is a state program that generally provides coverage for lower-income individuals but may also include coverage for individuals with disabilities and/or pregnant women; eligibility and how the plan works is highly dependent on which state you live in, and different states even have different names for this program (for example, Medicaid is called MassHealth in Massachusetts, while its called Medi-Cal in California). While some states combine their Medicaid and CHIP programs, CHIP generally covers children up to age 19 in families with incomes too high to qualify for Medicaid; again, who is covered and how the plan works differs across states.
Regardless of what type of insurance you have, there are a few general things you'll need to look out for if you want to make the most of whatever plan you have.
First, pick a plan that's right for you.
The most important thing when moving, changing jobs or going to school is to understand your options and pick the best plan that's available to you. Sometimes this decision will be made for you if your job, school or state only offers one type of plan, but usually, you'll have a few options to choose from. I usually recommend that people start by considering what type of plans that had in the past (Which ones did you like? Which ones did you hate?), what your health care costs (including deductible, premium, co-insurance, co-payments) were in the last year, and if you think there might be any changes over the next year. For example, if you know you want to start on a new pump or CGM in the next year, you might want to consider which brands are covered and how much of the cost of your new device (and supplies!) each plan will expect you to pay for. Typically, plans that are cheaper on a monthly basis (in terms of the premium you pay) tend to be more expensive when it comes to what you pay when you access care or buy medications (in terms of a deductible, co-insurance, or co-payment). Also, plans that have a more limited number of providers that they cover tend to be less expensive. If you're moving for a job, someone in human resources at your new company should be able to help you understand the differences between offered plans. The next two tips might also factor into your decision about what plan will work best for you.
Second, really understand your plan benefits, including what services and medications are covered (often called a formulary) and how much of the cost of those services are your responsibility to pay for.
When you sign up for a plan, you should receive a benefits guide that explains what's covered, but not always in great detail, and increasingly insurance companies want you to use their website to find this information, though it's not always obvious or easy to navigate. If you are ever in doubt about what is covered, there is a number on the back of your insurance card that you can call to get information about coverage and costs – don't be shy about calling. It's also important to remember that formularies can change every year, so even if your prescriptions were covered the first year you signed up, that's not a guarantee moving forward. Check and re-check.
Third, know who 'owns' your plan.
If you're on your parents' plan, you are considered a dependent (rather than a subscriber) and there are different rules about how plans communicate with dependents versus subscribers depending on where you live. For instance, it is standard for insurers to communicate only with the plan subscriber and plans may automatically send information about how dependents use the plan to subscribers (usually in the form of an 'explanation of benefits' or EOB). Some states have laws in place that allow dependents to restrict some of these communications and all dependents can request certain privacy accommodations through the HIPAA (Health Insurance Portability and Accountability Act) privacy rule. Remember, as a legal adult (age 18+) your personal health information is always considered private unless you choose to share it with someone else, even if the subscriber on your plan can see some information about when are where you saw a provider, they do not have the right to access details about your visit or medical records without your expressed permission.
Fourth, pay attention to deadlines!
Insurance companies are very strict about deadlines and often don't give you very much time to use or make changes to your benefits. If you are planning to start at a new school or job, you often have a limited window to sign up for coverage and if you miss out, you may have to wait until the next plan year to be eligible to sign up again. Also, some plans will start coverage on your first day of work or school while other plans may require you to wait for a month or more before your coverage starts; if your employer has this type of waiting period, you may consider looking into a short-term policy to fill this temporary coverage gap. You also want to know when your prior coverage ends, as some jobs will stop your benefits on your last day of work, some stop on the last day of the month, and some might pay for coverage for longer (especially if your job ended due to a layoff). In any case, you can extend your prior coverage through a plan called COBRA (Consolidated Omnibus Budget Reconciliation Act). COBRA plans will usually be more expensive than what you previously paid when employed but will offer you the exact same benefits for up to 18-36 months after you leave your last job; your employer should automatically provide you information on how to get COBRA once you tell them you're leaving. Obamacare also made two important changes that affect coverage deadlines. First, Obamacare allows you to sign up for coverage any time of the year (Open enrollment is usually November-December every year) if you have a 'qualifying life event' like ending school, turning 26, losing a job, or getting married. If you've experienced any of these events, you are eligible to shop for Marketplace coverage. Second, some public insurance programs used to require verification of eligibility on a regular basis but Obamacare dictated that income-based eligibility verification cannot be required more frequently than once every 12 months, which means that you don't have to reapply more than once a year. However, some states implement something called 'Medicaid work requirements' which may require you to verify the amount of hours you work each month to maintain your coverage and missed deadlines can mean dropped coverage.
Fifth, stay informed about what's going on with health insurance policy at the state and federal levels.
We've seen an enormous amount of change to rules and regulations governing health insurance over the past decade and there is likely to be more change in the years to come. These changes could dramatically impact your coverage options and how your insurance works. Remember, you have a say in the decisions government officials make about health insurance policy! The best way to make your voice heard is by contacting your elected officials and by voting!
Finally, insurance in the U.S. is very complicated but not impossible to navigate.
Even when you do hit a snag, don't give up! You can always file an appeal or grievance with your insurance company directly, and while this might take some phone calls and paperwork to resolve, it's always a good option if you feel you were unfairly denied coverage or have another issue. Also, all states have a health insurance commissioner whose job it is to regulate insurance providers in your state, advocate for consumer protection, and provide information to consumers about the insurance system in their state. A quick Google search will help you find your state's insurance commissioner's website where you can find useful information about the rules where you live and where you can also file a complaint about any problems you have with your insurance company.
Good luck and happy bolusing!