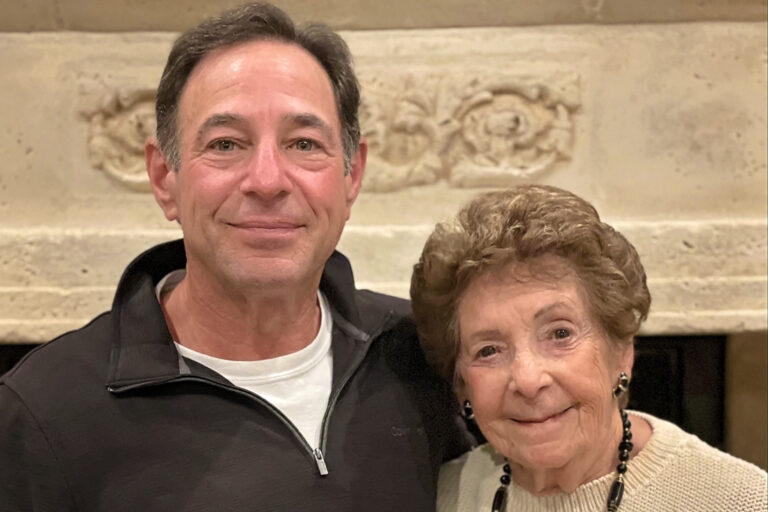 We are proud  to announce that Taking Control Of Your Diabetes  has been awarded a generous grant from the Step Family Foundation that will enable  TCOYD to enhance and expand our virtual programs and patient resources in order to significantly impact a greater number of people living with diabetes around the globe.
Supporting the diabetes community has been a life-long legacy for the Step Family. The family patriarch, Eugene Step, was a senior executive at Lilly for decades, and his work to develop insulin and other diabetes therapeutics during his tenure had a profound effect on the lives and health of millions of people living with diabetes worldwide. His son Mike followed in his footsteps from a young age, first working in the Lilly insulin production plant in Indianapolis, then devoting the majority of his career to global pharmaceutical companies that developed diabetes solutions, treatments, and medications for type 1 and type 2 diabetes.
Mike and his mom Hannah created The Step Family Foundation to give back to the community through patient-focused initiatives that improve the delivery of healthcare to those affected by diabetes.
As stated by Mike, "The mission of the Step Family Foundation is health. We focus our philanthropy to support significant efforts which bring better care to patients. TCOYD has for decades provided the best source of real diabetes education to millions. Your efforts recently to expand into social media platforms have been both entertaining and educational, but also valuable, as the enormous growth in popularity demonstrated by your viewership shows just how much people want your leadership."
TCOYD is honored to partner with The Step Family Foundation  in a shared mission. In Dr. Edelman's words, "We're so excited about this opportunity and appreciate not only the generosity of Mike and Hannah, but also the insightful goal of their foundation to help people in their journeys with diabetes."
The Step Initiative will be a comprehensive virtual resource for people living with any type of diabetes at any stage. There will be presentations for the newly diagnosed, for those who have been living with diabetes for years but need additional help and encouragement, and for those who want advanced information on cutting-edge treatments and technology. Special sessions for loved ones will include advice and guidance on how to best support someone living with diabetes.
An expert faculty of diabetes specialists from around the world will lead sessions showcasing the latest in medications, devices, technology, nutrition, exercise, lifestyle approaches, scientific advances, managing complications, and dealing with the emotional and behavioral challenges of living with diabetes. All programs will be complimentary and accessible on the TCOYD website so they can be viewed anytime, anywhere.
We will continue to  feature interactive elements, live Q&As, fun game shows, humorous skits, original songs, and other edutaining videos that have always been a staple of the TCOYD experience, and which provide our  participants with a shared sense of community.
Unique programs for healthcare professionals will allow them to stay up-to-date on the most important advances in diabetes care, while promoting positive communication techniques to strengthen the patient/provider relationship, a skill that is sorely needed.
Taking Control Of Your Diabetes could not be more grateful to the Step family and the Step Family Foundation for helping us increase and expand our programs in the coming years. The vision of TCOYD has always been for all people with diabetes (and their loved ones) to have full access to proper education and therapy in order to allow for the prevention, early detection, and aggressive management of diabetes. The Step Initiative allows us to offer more education, resources, and hope to a greater number of people around the globe, and will move us one vital step closer to fulfilling our vision.