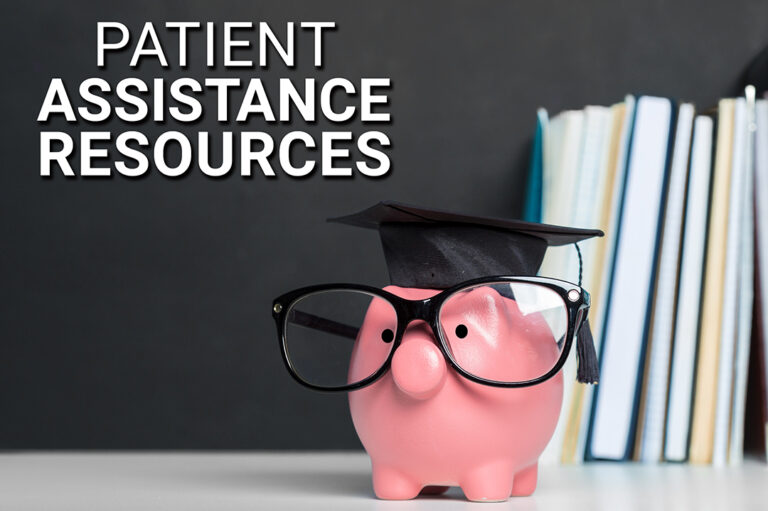 Dear Dr. E,
It seems like everything I need to buy is more expensive right now, and I'm having a hard time affording my medications. Do you have any suggestions on where I can find help?
Dr. Edelman: Inflation is out of control, and it's really tough for a lot of people to afford their medications and diabetes supplies. There are places to look for assistance, however. Many pharmaceutical companies have their own patient assistance programs and savings cards, and there are additional resources online to help people obtain insulin and other diabetes medications at a lower cost.  Here are a few resources to explore:
Insulin Assistance Programs
There are a few programs dedicated to lowering the cost of insulin regardless of income. The details of these programs are below. Please note that many insulins are interchangeable; if your current insulin is unaffordable and there are no resources to lower the cost, you can talk to your doctor about alternative insulin options that may be more affordable.
Afrezza (Inhaled Insulin) Programs
If you have insurance, you may be eligible for the Afrezza Savings Card which lets you pay as little as $15 for your prescription.
MannKind Direct Purchase Program
If you do not have prescription drug coverage, if your insurance does not cover Afrezza, or if you cannot afford Afrezza, the MannKind Direct Purchase Program is designed to help eligible cash-paying patients obtain Afrezza for as little as $99/month.
Lilly Savings Programs
Lilly Insulin Access Information
Lilly Diabetes Solution Center -$35/Month Program
This program provides most Lilly insulins for a maximum of a $35 monthly co-pay for patients without insurance or with commercial insurance. Medicare patients must call the Diabetes Solution Center at 1-833-808-1234 to see if their Part D plan is participating in the program. More details at https://www.insulinaffordability.com.
Novo Nordisk Savings Programs
Novo Nordisk – My $99 Insulin Program
This program allows eligible patients to pay $99 for a monthly supply of any combination of Novo Nordisk insulin products (up to 3 vials or 2 packs of pens). Nordisk also has a one-time offer to get a free short-term supply of Novo Nordisk insulin for those in immediate need until a more long-term solution is identified. More details at https://www.novocare.com/insulin/immediate-supply.html.
Sanofi Savings Programs
Learn more about the medications available from Sanofi, and how you can access savings through various programs.
Additional Resources for Insulin Assistance
Medicare Assistance Programs
Medicare Part D Senior savings program
This program allows participating Part D plans to offer a broad set of insulins with no deductible and a max copay of $35 per month. The program will run at least through December 31, 2025.
Low-Income Subsidy/Extra Help for Medicare
If you have a Medicare Part D plan and your monthly premium, annual deductible, or medication costs are a financial burden, determine your eligibility for this program. If enrolled, your copays could be less than $10.
If you need help navigating Medicare, SHIP (State Health Insurance Assistance Programs) counselors are available in every state to offer assistance.
Pharmaceutical Assistance Programs
Several of the main drug manufacturer's patient assistance programs are listed below. If you don't know who makes your medication, just google it and reach out to the appropriate company for information about their programs.
AZ & Me, AstraZeneca Prescription Savings Program
Gvoke Savings and Support (glucagon)
Janssen Care Pathway/Johnson &Johnson Patient Assistance Foundation: 
Merck Patient Assistance Program
Novo Nordisk Patient Assistance Program:
Novo Care Patient Affordability and Access Support
Novo Care Patient Assistance Program
Sanofi Savings Programs – Teaming Up for Diabetes
Additional Resources
Findhelp.org can connect you to support in your area for financial assistance, food pantries, medical care, and other free or reduced-cost assistance.
Mark Cuban's CostPlus Drug Company is a new online pharmacy offering heavily discounted medications.
Costco pharmacies may have lower copays. They also offer mail order options and auto-refills.
Diabetes Leadership.org lists medication cost-saving ideas and provides assistance with insurance and advocacy.
National Association of Free and Charitable Clinics offers a listing of 1,400 free and charitable clinics and pharmacies providing access to healthcare for uninsured and underinsured people in communities across the U.S.
We have even more resources in our TCOYD access + resources center. If you're having trouble affording your medications, we hope you can find assistance with one of the programs listed above or on our access page, and we encourage you to share any additional resources you may have found in the comments below.