About: Judith Jones Ambrosini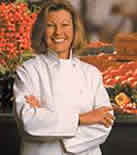 Website:
https://www.diabetesnet.com
Profile:
Forty years ago, while busy being a rebellious teenager, I was diagnosed with type 1 diabetes. I didn't know the difference between a carrot stick and celery rib. All that really mattered was how I could sneak a hot fudge sundae. My years of living with diabetes has spanned the dark ages of testing urine for sugar spills with Benedict solution, an eye dropper and lab tube, and boiling steel needles and glass syringes for that OUCH shot of NPH insulin each morning, to the bright lights now on the horizon, and to oy and amazement as new discoveries emerge. Then a convenient roll of litmus paper, called Testape, revolutionized the old eye dropper method of testing for sugar in the urine, disposable syringes replaced glass, multiple injections replaced that one shot in the AM, insulin analogs swallowed old pork-derived impurities, and the truly pivotal home blood glucose meter changed all our lives.
Posts by Judith Jones Ambrosini: