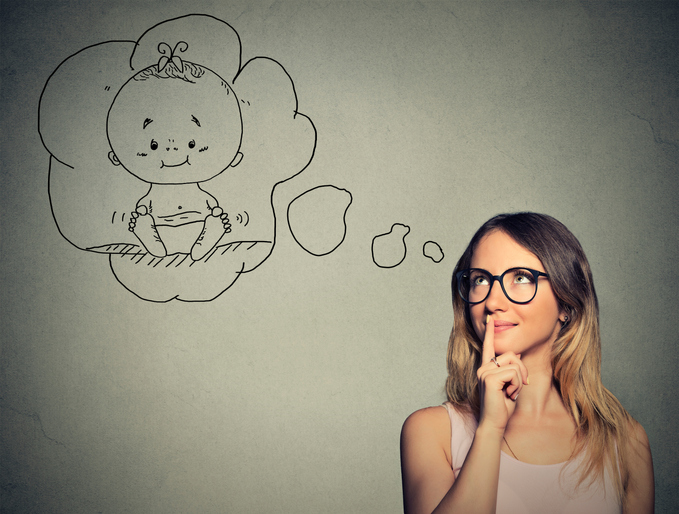 My grandmother was diagnosed with type 1 diabetes as an adult, a highly unusual occurrence back in the late 1940's. As a child, I didn't even know she had diabetes. I did know she always carried a Chunky in her purse. You remember those wonderful hunks of milk chocolate deliciousness. She used them to treat low blood sugar, although I always thought they were for me. Along with the occasional Chunky, she also passed along diabetes. I was diagnosed with type 1 when I was ten years old.
My grandmother developed diabetes after she was done having children. In contrast, I had ample time to think about my decision. Having a child is an irreversible, life-altering decision. Philosopher Christine Overall believes that deciding to have a child is the biggest ethical decision we will ever make. Indeed.
What Are the Odds?
The genetic risk of having a child with type 1 diabetes is not entirely understood and fluctuates greatly. If the father has type 1, the child has between a 6% and 8% chance of developing diabetes. If the mother has type 1, the risk can range from 2% to 3%. If both parents have type 1 diabetes, the risk increases to 25%. There are a number of contributing factors to explain the differences. The younger the parent was when diagnosed, being Caucasian, and the child having an early history of certain childhood traumas and infections increases the odds. The older the parent was when the child was born and the longer the mother breast fed decreases the odds. There are also environmental factors to consider such as living in a cold climate and early dietary variables that can impact risk.
The genetic risk associated with type 2 diabetes is also complex. If the father has type 2, the risk factor is about 30%, slightly higher if it is the mother. If both parents have diabetes, the risk factor jumps to about 70%. There are a number of factors that impact the risk, such as obesity, sedentary lifestyles, poor dietary practices, smoking, elevated blood pressure, and a history of gestational diabetes. All increase the risk.
The Times, They Are a Changing (with thanks to Bob Dylan)
My decision to have a child was not all about odds and statistics. I also addressed the issue of my child's quality of life living with diabetes. I was discharged from the hospital on my eleventh birthday, 1966. My physician assured me there would be a cure within five years. He missed, several times over. My, oh my, did he miss. Just the same, I've seen some pretty impressive advances. I have experienced glass and disposable syringes, animal and analog insulin, urine and blood testing, continuous glucose monitors, and insulin pumps. The quality of my life has improved dramatically, and I believe I am handing off a future with great possibilities. I have to believe a cure is much closer than it was in 1966, when it was a mere five years away.
I'm Only Human
I'm also aware of some psychological influences on my decision making. Like most people, mine is curiously flawed. When dealing with personal issues, I can be unrealistically optimistic. Unrealistic optimism allows us to perceive ourselves and our situations favorably. This is not all bad as it helps us to feel better about ourselves, fend off depression, and deal with all those pesky life annoyances. It can also lead us to believe we can beat the odds, particularly when the odds are not overwhelming. If I am willing to believe that I can beat the odds of maintaining a successful marriage, I can certainly beat the odds that my child might develop diabetes.
Strange Bedfellows
I tend to be a bit academic. I like research, statistics, and psychology. But I found that none of this resulted in a formula to make this decision. My wife and I decided to have a child. It was a deeply personal, intuitive, and optimistic decision. He is now 27 years old and diabetes free. But I still worry. From the very beginning I was warned by his pediatrician not to overdo it testing his blood sugar every time he peed "too often". With each passing year I have been thankful he hasn't had to deal with diabetes. Not that he couldn't, just that he didn't need to. Ultimately, our decision to have a child was not academic. There were no guarantees, one way or the other. We just had to decide what was right for us.