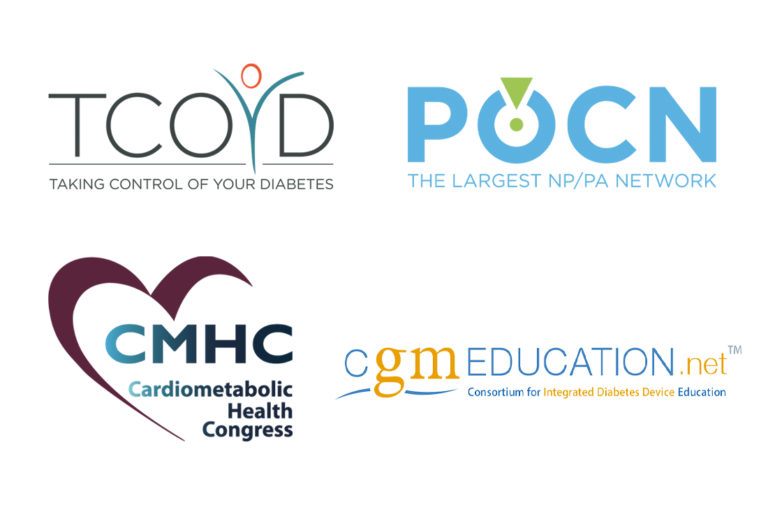 TCOYD is in its 25th year of patient education, all starting back in '95 with Dr. Edelman and our founding Executive Director Sandy Bourdette. A few years into hosting jam-packed patient conferences, Dr. E realized there was another piece of the diabetes-care puzzle that was missing – better communication and understanding between HCPs and people living with diabetes. He thought, "Why not expand our educational reach to include healthcare pros?" Our flagship Making the Connection Between Patients and Providers CME conference was born, and it's still going strong 15 years later. Edelman explains, "It's one thing to educate people living with diabetes, but unless their healthcare team is on the same page and equally updated, new methods of care get lost in translation. It's all about bi-lateral communication." Making the Connection is unique in that it is the only program known to put people living with diabetes and providers in the same learning environment, and is proven to help increase communication between the two worlds.
TCOYD's continuing medical education efforts have transformed over the years from full day conferences held in tandem with our patient education efforts, to regional meetings and enduring webcast lectures. To this day, our CME programs aim to provide quality and affordable education for diabetes healthcare professionals, including endocrinologists, primary care physicians, nurse practitioners, physician assistants, nurses, certified diabetes care and education specialists, pharmacists, and any other healthcare professional looking to expand their knowledge of diabetes management.
We have recently partnered with some like-minded organizations to continue to grow our CME efforts. Small but mighty, these teams strive to provide healthcare professionals with appropriate tools and the most up-to-date information in the diabetes/cardiometabolic space. Our collective primary goal is to educate healthcare professionals so they can, in turn, educate their patients on the latest and greatest care strategies for each respective specialty – ours being type 1, type 2 and pre-diabetes. As we all quickly transition to a virtual world, working together has truly been a win/win for all parties. We are so lucky to be working alongside our CME partners: Cardiometabolic Health Congress, POCN, and cgmEDUCATION!
About our Partners/What's in the Pipeline:
Cardiometabolic Health Congress, or CMHC: Now, for the first time in its 15-year span, CMHC will deliver a historic cardiometabolic educational event entirely online: The 2020 Annual CMHC Live Online: Evolving Paradigms in Cardiometabolic Care: Disparities & Advancements. Through an advanced learning structure, this offering will help you build a practical strategy through which to both keep your practice up-to-date and effectively navigate the challenges of inequity in healthcare.
POCN: POCN was established to promote and support the professions of PAs and NPs nationally by expanding their opportunities to learn, earn, care and connect.  POCN has teamed with leading continuing education organizations to provide NPs and PAs with personalized and engaging education that will enhance their practice and patient outcomes.  Please visit POCN.com for a full selection of free, on-line CME activities.
cgmEducation: cgmEDUCATION.net is a unique CME/CE/CPE-certified initiative committed to improving outcomes in diabetes management through education about integrated diabetes devices. www.cgmEDUCATION.net provides a venue for in-person and virtual cutting-edge information, educational programs, slides, and Clinician Challenge polls to enhance management of diabetes.
All of our new partner organizations have a wealth of resources, tools and expertise in their area of focus. We're proud to provide even greater support to diabetes care teams and positively impact the growing number of people living with diabetes across the country and around the world. For the latest information on TCOYD's CME programs, resources, and events, visit TCOYD.org/CME.