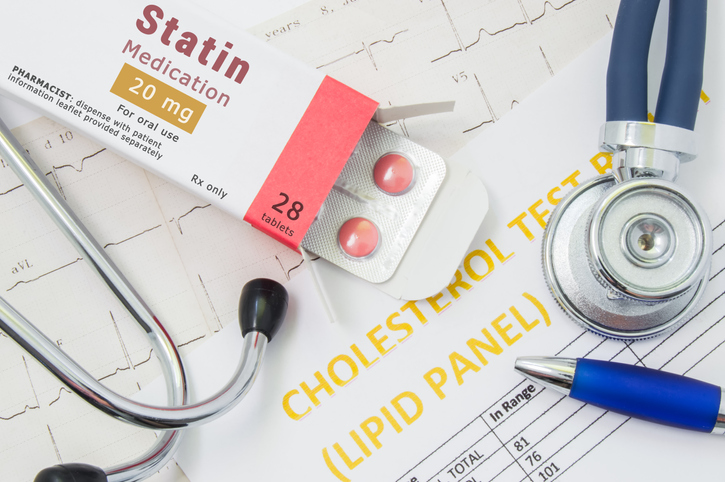 Dr. Dr. Edelman,
Do I need to be on a statin if my cholesterol is normal?
Dr. Edelman: One of the most frustrating things for the vast majority of healthcare professionals in this country is the resistance of patients to take statins. At some point in the past, irresponsible people started to post on the internet that statins were poison and they would kill your liver, cause diabetes, lead to dementia, etc. None of this has even come close to being medically proven in proper studies. There are many zealot doctors (even one at UCSD where I work) who love to scare the public because of personal gain and unfounded theories.
It has been proven in study after study after study (yes…three times) that by lowering one's LDL with a statin, the rate of heart attacks, strokes and overall cardiovascular death was significantly reduced compared to those who took a placebo. In fact, a halt was put to additional similar studies because it was unethical to give patients a placebo if their LDL needed to be lowered.
In the studies that looked at thousands of people with and without diabetes, the people who had diabetes and were treated with a statin had the greatest reduction in heart attacks and strokes. This essentially means that statins are more protective in people with diabetes than the non-diabetic population. These days, all statins are generic and very inexpensive. Statins have saved more lives than almost any other drug developed for heart disease, without question. The clinically relevant side effect of statins is mainly muscle aches that affect a minority of folks. Statins do not cause diabetes, liver disease, dementia or the myriad of other conditions you can read about on the internet. I suggest starting statins on a low dose first and titrate up over time until your LDL is at goal. Being on a statin can save your life…seriously!
In general, all people with diabetes should have their LDL cholesterol level below 100mg/dl and below 70 mg/dl if the individual already had a cardiac issue like a heart attack or stroke. Remember that the lipid profile also includes HDL cholesterol and triglycerides, which is another form of fat in the blood. Statins primarily lower LDL.  If your LDL is at goal, i.e. below 100mg/dl and you do not have any history of cardiovascular disease, then in my opinion you do not need to take a statin. If you have had a heart attack, then your goal should be less than 70mg/dl and if it's not there, then you need to discuss this with your caregiver as soon as possible. Being on a good diet and getting regular exercise are a must as well. You are welcome to download the TCOYD book here and read the chapters on prevention of heart disease. Get your LDL to goal by any means you can. If you try red yeast extract or any other supplement that's fine, but if they do not get your LDL to goal, you should be on a statin.