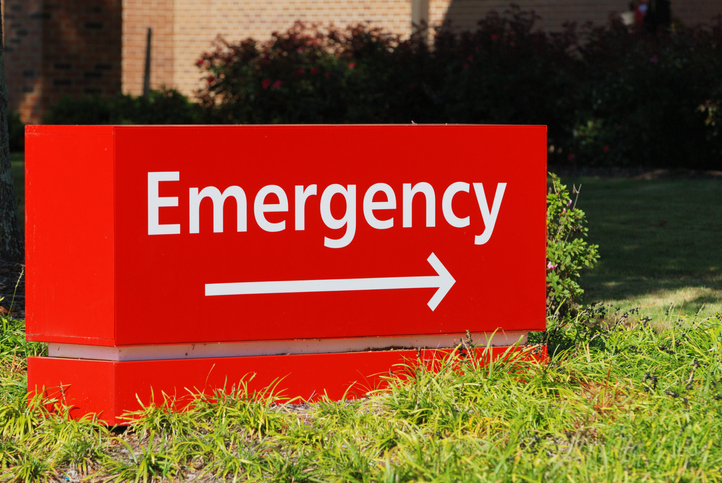 On March 25th, 2022, my husband started going into DKA, but we didn't know it. My husband is 44 years old and has type 1 diabetes. He was diagnosed at age 28, and as a result, was sadly medically discharged after 11 years in the United States Marine Corps while at Officer Candidate School in Quantico, VA. He went into DKA the first month he was diagnosed, and for the next 11 years experienced A1c levels between 7-9 (at times even over 10) until he switched from insulin pens to an Omnipod pump and Dexcom combination. Then his A1c hovered between the mid 6s to mid 8s. Over the last several years, he has maintained a tighter A1c range of 6-7 with the help of Looping with the RileyLink (which we thankfully learned about through the TCOYD conference…a godsend). He has been on only Humalog insulin and Jardiance.
So all in all, he has had stable numbers and a solid A1c for the last several years…till the end of March 2022.
In late March, my husband inexplicably lost 6-8 lbs over the course of a week, was experiencing fruity breath, fatigue, and having high blood glucose numbers (continually over 200 and mostly in the 300s-400s). He hadn't been eating differently and his pump was working properly, though he was using a lot more insulin in an effort to get his glucose levels down.
On the morning he was hospitalized (exactly a week after his numbers had suddenly elevated), his blood sugar levels were surprisingly lower, entering into the range of 185-210. Yet his blood glucose levels weren't reflecting how he actually felt internally. He told me that morning that he felt like he was going to die. He also had tremendous muscle aches, but being the Marine that he is, he still went to work.
Soon after he arrived at work, he began vomiting and nearly passed out, so the sheriff's department called the paramedics. They did not take him to the hospital and instead cleared him because his EKG and blood pressure were normal, and his blood sugar only reflected 144 according to the paramedics (200 according to his Dexcom). I'm guessing the paramedics dismissed the idea of him being in DKA despite the DKA symptoms, due to his blood sugar levels being "normal".

He then came home and his numbers were in the more normal range (130-160s) all afternoon. Despite that, he continued vomiting 5-6 more times, his eyes were bloodshot red, he felt horrible and he could barely move. Yet he wouldn't go to the ER because paramedics had cleared him, his numbers were now in the "normal range" and he didn't want to make it a big deal. (This is where we should have paid attention to the larger picture and the overall symptoms, and not merely the blood sugar levels).
During this time, I couldn't reach his endocrinologist and I was desperate for answers. I reached out to TCOYD because I trust Dr. Edelman and his team implicitly. I explained my husband's situation and offered to pay out of pocket for a consultation. I was told Dr. Edelman only takes VA patients. I practically begged for help as I felt hopeless and helpless. The very kind woman I spoke with took down my information, but said Dr. Edelman was out of town.
I was therefore shocked and amazed that he called me while he was on vacation! He didn't know us at all, yet took time away from his well-deserved time of rest to call. He alerted me to the possibility of euglycemic DKA, where an individual can be going into DKA despite relatively normal blood sugar levels. I had never heard of euglycemic DKA before, despite my husband being diabetic for 16 years! This would explain the normal-range blood sugar level all that day. Dr. Edelman told me to get him to the hospital, what markers they should look for, and what the treatment would be (carbs, insulin, IV fluid).
I then convinced my husband to go to the ER. Upon researching how rare euglycemic DKA is (only 2-3% of DKA patients have low blood sugar levels) and reading about how many ER units miss it and therefore delay care, I went to the ER armed with a few medical articles about it.
Shortly after being admitted, the ER doctor came out and said "Sure enough, it's euglycemic DKA".  My husband's Carbon Dioxide level was at only 5 mmol/L and his Venous Blood pH was 7.01…from what I understand now, these are almost deadly levels!! (Furthermore, his Venous Blood Partial Pressure CO2 was at 24 mmHg and his Venous Blood HCO3 was at 6.3 mmol/L).
Interestingly, his blood sugar was still normal when he was admitted, at 170-180…completely normal range! Yet he was in DKA!!
While at the hospital, doctor after doctor asked if he was taking Jardiance…and pointed to that as the possible culprit of the euglycemic DKA. After doing research online, I see that Jardiance is indeed linked to DKA. Needless to say, he has stopped taking Jardiance since then.
He stayed in the ICU three nights and has since thankfully recovered. His numbers, however, have honestly been really unstable since the hospitalization…we're guessing due to being off of Jardiance, so that's been quite frustrating. His endocrinologist insists all he needs is Humalog…so this is where we're at now: hoping things improve.
All this to say, if I hadn't spoken with Dr. Edelman that day, I would have dismissed the possibility of DKA and maybe never have taken him to the ER. He may not be alive right now…and I say this with no exaggeration. I thank God for Dr. Edelman and his kind help that day! It means the world to our family.
May God bless you, your family and your practice, as you continue to touch countless lives with your work.
Most sincerely,
Talin
Additional Resources:
Everything You Need to Know About DKA