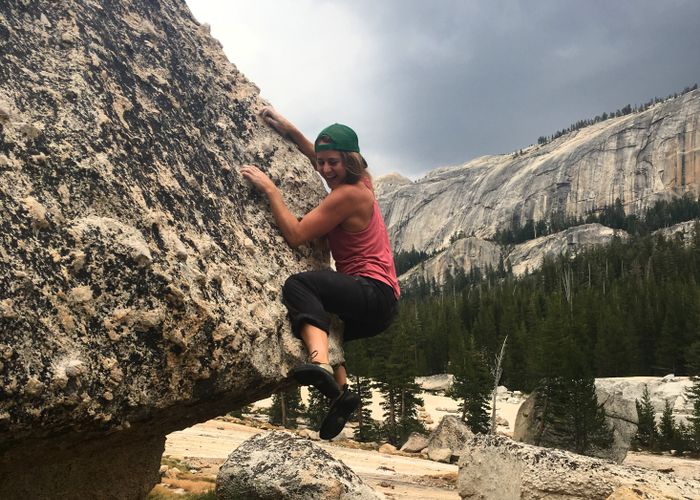 By Maggie Crawford, MPH
Elite Adventure Athlete living with Type 1
My memories of childhood are marked with long days of riding my bike around the neighborhood and exploring the canyon behind my house. College was a whirlwind of triathlons, ski racing, and ultra-marathons. After college, I filled my time with climbing and backcountry skiing. It was around this time, when I was working as a mountain guide, that I was diagnosed with diabetes.
As diabetes information given to me by doctors and the internet bounced around my head, my longtime friend who also has type 1 diabetes said to me: "You have an advantage, Maggie. You love to exercise and you do it consistently. Let that be the foundation for managing your diabetes." Five years of learning later, I can attest to how important exercise is for my diabetes management. Most importantly, exercise remains a central part of who I am and what fuels my excitement for adventure and life.
The following strategies guide how I approach exercise:
Planning
I think of my life in 2-hour increments. My fast-acting insulin does most of its work within 2 hours after I inject, so I plan my exercise to not be within 2 hours of an injection. If I plan to exercise sooner, then I take less insulin to account for exercise bringing my blood sugar down.
Patterns
Sometimes exercise does funny things, like sending my blood sugar high instead of lowering it. This is usually because I am not recovered from a previous workout or adventure. Instead of being frustrated with this curve ball, I think about what exercise I did in the previous days and what else might have caused this pattern in my blood sugar. Next time I experience a similar pattern of events, I can anticipate how my blood sugar will respond.
Timing
Time of day makes a huge difference in how my blood sugar responds to exercise. When I exercise in the morning, I can be pretty confident that my blood sugar will stay in range and not go low. Exercising at night, on the other hand, is sure to send my blood sugar plummeting. I make this pattern work for me by doing my aerobic exercise in the morning— like running and biking— and saving my anaerobic exercise for the evening— climbing, surfing, and yoga.
Consistency
Daily exercise keeps my blood sugar predictable, especially when the intensity, duration, and timing of exercise is similar between days. This is nice because it lets me have a predictable basal rate and to make fewer decisions throughout the day to manage my diabetes.
CGM
My continuous glucose monitor is my number one adventure partner! Not only does it give me feedback during my activities, but it wakes me up at night if I go low from increased exercise. Using my CGM, I am able to reflect on how my blood sugar moved during and after adventures. This has been an invaluable tool in learning how to fuel my body before and during long periods of physical activity.
Learning
I am constantly learning how to manage my diabetes with different sports and conditions. Whenever I try something new— like the first time I ran an ultramarathon with diabetes— I pay attention to how my blood sugar moves during the exercise and for the next day or two. By wearing my learning "hat," I am able to keep a positive perspective and focus my energy on learning why my diabetes management is challenging for a few days.
Partners
While I often workout alone, and prefer to be responsible for my own diabetes management, I keep my friends who I am on adventures with informed about my diabetes in case they need to get involved. I start my conversations with my adventure partners like this: "So, I am pretty in tune with my blood sugar and I don't think anything crazy is going to happen on this trip, but let's go over our plan if I do go really low and you need to get involved." Finding partners who respect your strengths and needs is key to feeling confident while pushing your limits.
Be Prepared
Being prepared for low blood sugar really means that you should always have delicious snacks on hand. I love seeing people's surprised looks when they see me eating snacks in the surf lineup or while hanging on the side of a rock wall. It's simple to create a system for keeping sugar accessible during your daily workout— like always having a carbohydrate gel in your running shorts or cycling jersey pocket.
Being prepared in extreme environments and weather conditions requires planning and creativity. When I surf, I keep a carbohydrate gel in my wetsuit and often have snacks and a glucose meter hidden on the beach. When I do snow sports, I keep my insulin, glucose meter, and phone for my CGM in pockets close to my body in order to keep them warm— this prevents batteries in your electronics from dying and keeps your insulin at a safe temperature. When I climb, I keep dried fruit in a zipper pocket on my pants so that I always have sugar at arms' reach. When climbing committing routes, my climbing partner often carries a CGM receiver and I have my CGM data on my phone, so we can both see how my blood sugar is moving. When I am dropping into remote regions in the mountains, I feel confident that I can safely explore and respond to my environment by keeping a considerable amount of extra food and glucagon in my backpack.
Working hard to keep my blood sugar in a safe place lets me feel comfortable adventuring and pushing my athletic limits.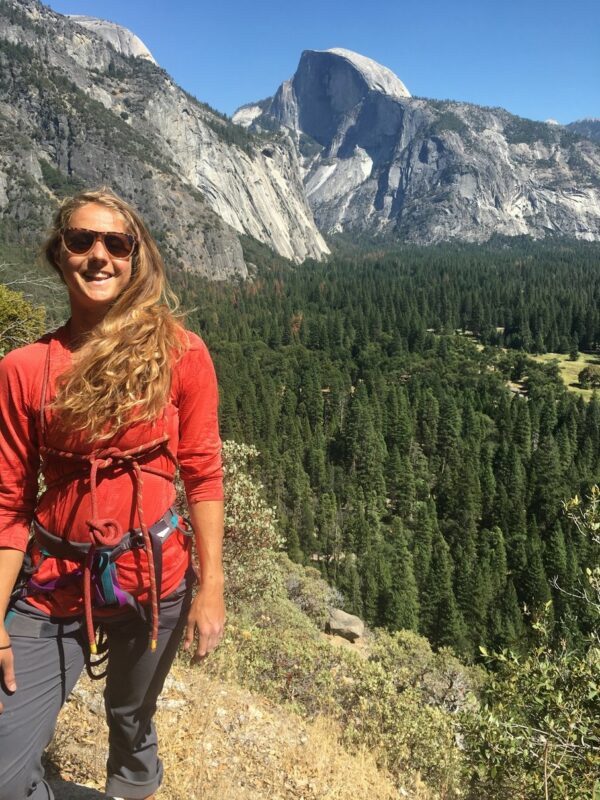 Have fun out there!!!