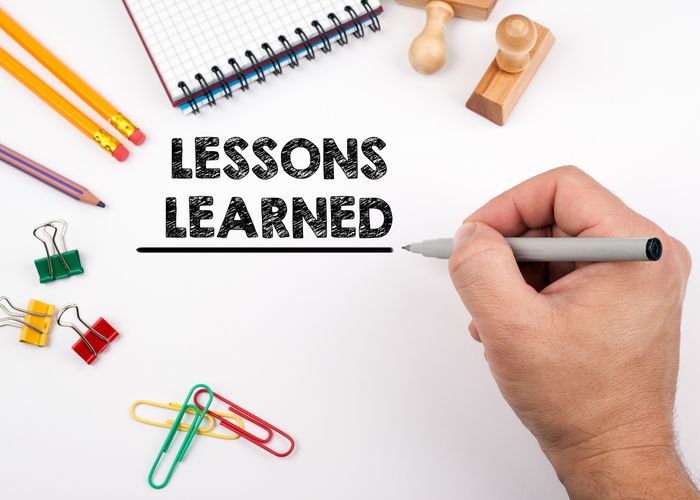 When I was diagnosed with T1D in 1960, my parents cried. Even though I was only 10 years old, I was more affected by their reaction than my own, and I vowed to do all I could to take good care of myself so they would never be that upset again about my diabetes.
I've lived successfully with diabetes now for 57 years (and counting!). At no point do I want to minimize or make light of the daily challenges we live with because it is a challenge in some way or another every day, but it is possible to live a long and fulfilling life.
Here are a few things I've learned along the way:
Humor is Healing
I was in the hospital for six weeks when I was first diagnosed (which now seems like an outrageously lengthy amount of time), but I tried to make the best of it by making the doctors and nurses laugh. Because of this my doctor started taking me on the rounds to visit other kids with type 1. He said, "Marc, you have a knack to make everyone around you laugh, so share that with these other kids with type 1." Laughing together made us all feel better.
Don't Lose Sight of Who You Are
I would not have made it through my young life with diabetes if it were not for my mother. She was there to support, love and nurture me every step of the way. She would constantly say to me, "Marc, you are a normal boy with some added things you need to do on a daily basis. Never forget you're as good as the next kid and will probably achieve more with your life because of these challenges. You have a good heart and you're very funny. Never lose that funny edge because of your diabetes."
Your Outlook Has an Impact
A big concern I had when first diagnosed was whether I'd still be able to play sports. I loved basketball, running and baseball. My doctor told me that because of my attitude, I would probably still do very well in those activities. I tried harder than other kids, and I was accepted to the track team, swimming team and basketball team. This outlook has never left me and when I turned 50, I competed in an international Tae Kwon Do event in Argentina.
Believe in Yourself
When I was in college, I took a physical endurance class run by a former Marine sergeant. Being a teenager and a know-it-all at the time, I thought I could handle it no problem, but boy did I have a rude awakening. We trained for two hours every day and a lot of self-doubt crept up on me. I wondered if I could really do it with my diabetes. But I pushed through and made it to the final test where we had to rappel down a 600 foot cliff and then climb up an 800 foot rock face. I stood at the top of the cliff scared to death, but the sergeant told me I could do anything I wanted and to never let diabetes stop me. I made it down the cliff and back up the rock face with no problem, and proved to myself that I could pretty much do anything I set my mind to.
Don't Be Afraid to Be Vulnerable
When I was 36 I started volunteering with JDRF, running diabetes support/success meetings at area hospitals and doing public speaking. At first I was nervous about speaking in front of large crowds and sharing my story, but it soon became a cathartic experience. Talking about diabetes and sharing my struggles and successes with others who understood made me more confident with my diabetes overall, and my control came even easier.
Embrace New Technology
For most of my career I co-owned a national mail order pharmacy specializing in diabetes medications and supplies. In 1996 I learned about insulin pumps at a regional meeting, and even though I was surrounded by the diabetes medical industry on a daily basis, I was still nervous about trying the pump myself. When I finally took the leap, it was the best thing I ever did for my diabetes control. I brought pumps into my pharmacy and was able to help thousands of other people get acquainted with this amazing technology. Since then I never shy away from new innovations in the diabetes field.
Your Diabetes is Your Diabetes
In my younger years I leaned too heavily on my mother for help with my diabetes. But during my teenage years I started to make excuses for not taking good care of myself, and I would get angry at other people because of my situation. Finally my endocrinologist said to me, "Diabetes is a patient managed illness. It's your responsibility to take care of it and you can do it!" He smacked some sense into me and it stuck. I lean on people around me when necessary to give me moral support, but this truly is a self-managed condition.
Sometimes Cheesy Sayings Ring True
Sayings like "When Life Hands You Lemons, Make Lemonade" drive my wife crazy, but I've learned from experience that out of something bad can come many things good. I probably am healthier, happier and more resilient because of my diabetes, and I've also become more compassionate and empathetic to other people's challenges in life.
You Can Win an Award for Staying Alive
In 2010 I was welcomed into the Joslin Diabetes Center's 50 Year Medalist Club and I became part of a small elite group of people who have lived with diabetes for 50 years or more. We are all living proof that well managed diabetes can help you live a long life.
Diabetes Saved My Life!
In 1984 I fell 26 feet through an open trap door and landed flat on my back. I was rushed to the hospital, put on life support for several days and then had a life-saving surgery. I was paralyzed from the waist down and transferred to rehab. While in rehab, an endocrinologist came to see me and evaluated how my diabetes was doing. I told him I wasn't going to quit working on my recovery until I could walk again. He said, "Marc, because you've lived with diabetes for the past 24 years, it has made you more resilient and tougher." With the help of my amazing doctors and physical therapists I got my mobility back and became a functioning person again.
I continue to live by the following adage: "Diabetes is just a word, not a sentence." In my teachings and travels in the diabetes community, I've come across many people who believe their diagnosis is nothing more than a life sentence. I've encouraged thousands of people to look at their diabetes as something that can help them lead a more productive, healthy and interesting life. Fifty-seven years ago life handed me lemons, but I made lots and lots of lemonade and I will never stop. My mom used to tell me, "Make peace with your diabetes. You can't divorce it, you can't fire it, so make it your partner in life." I choose to have a positive attitude about diabetes and life and I believe our choices are learned habits. I'm 67 years young, still kickin', and still smiling.