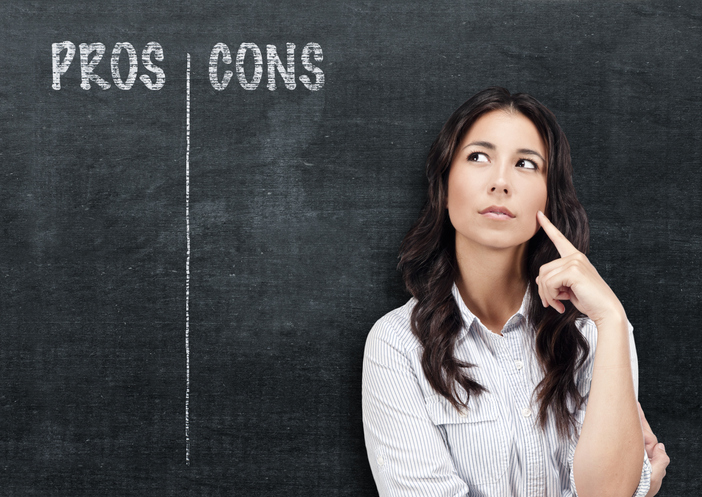 Januvia (sitagliptin), Onglyza (saxagliptin), Tradjenta (linagliptin), and Nesina (alogliptin) are members of a class of oral medications for type 2 diabetes called the DPP-4 inhibitors or incretin enhancers.
What Are DPP-4 Inhibitors/Incretin Enhancers?
In order to understand how these new drugs work, we need to review how our bodies regulate glucose control. In addition to insulin, our bodies release a group of hormones called incretins, such as GLP-1, which are injectable agents covered in the TCOYD book and also in a subsequent newsletter. In any case, these hormones called incretins are normally released from the gut in response to the ingestion of food, and they work to lower glucose levels by stimulating insulin release and by inhibiting glucagon, which is a good thing since glucagon works in an opposing manner to insulin and raises glucose levels. In addition, these incretin hormones have been shown to reduce appetite. In people with type 2 diabetes, the GLP-1 and GIP incretin hormone levels are below normal. Once these incretin hormones are released, they are rapidly inactivated by an enzyme called DPP-4. Here is where Januvia, Onglyza, Tradjenta, and Nesina come in.
How Do They Work?
Januvia, Onglyza, Tradjenta, and Nesina work by inhibiting the enzyme (DPP-4) that rapidly breaks down GLP-1 and GIP, hence delaying these hormones from being degraded and prolonging their action so they can continue working to keep the blood glucose from going up, especially after eating. This is why they are called DPP-4 inhibitors. These four DPP-4 inhibitors can also automatically sense when your blood glucose level is getting near the normal range so that they can shut off their own actions to avoid hypoglycemia. In addition, none of the medications in this class (Januvia, Onglyza, Tradjenta, or Nesina) cause weight gain or fluid retention. In general, the DPP-4s can be used with other oral agents and especially with metformin. The use of DPP-4 inhibitors in clinical practice around the world has been tremendous, mainly because these medications come in a pill, only need to be taken once a day, and have few side effects. In our experience, patients who are taking these medications have virtually no complaints! The drugs in this class of compounds are fairly similar, but there are some minor differences among the individual drugs as listed below.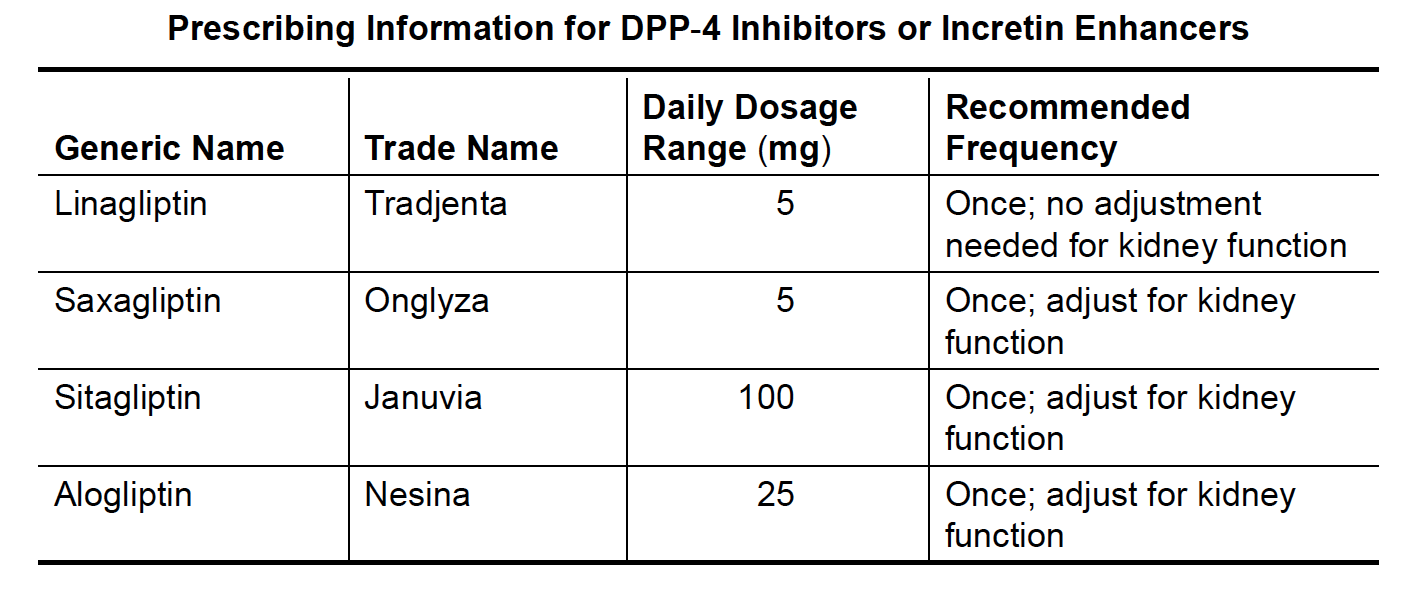 The main difference to be aware of is how they are used in patients with kidney disease. Tradjenta can be used at the same dose (5 mg daily) in all patients regardless of their kidney function, whereas the dose of Januvia, Onglyza, and Nesina must be adjusted depending on the degree of kidney dysfunction.
The Take Away
The bottom line with this class of oral medications is that they are easy to take (once a day), work well with most other diabetes medications, are very safe and have little or no side effects. They are not the most potent in terms of lowering glucose values but are a very important part of our armamentarium of diabetes medications.
More information on these and other type 2 medications can be found in the 5th edition of the Taking Control of Your Diabetes book, which can be purchased here.