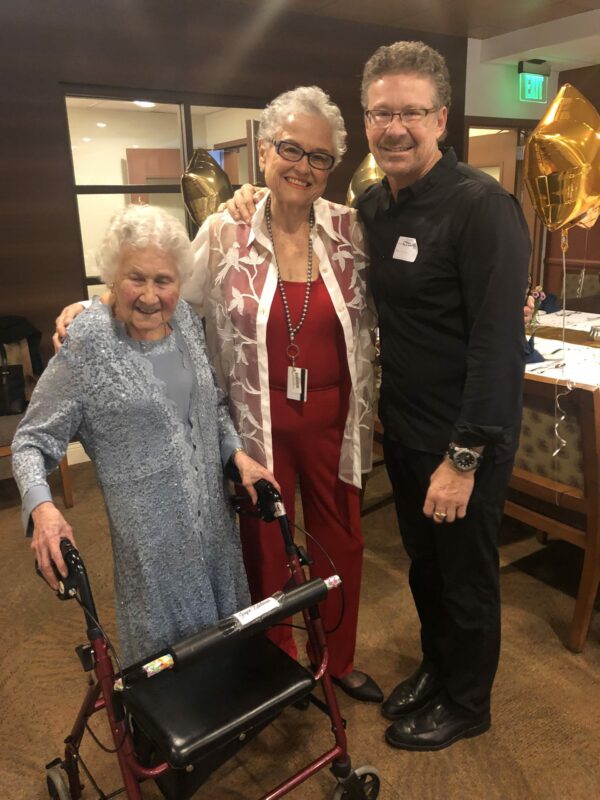 In photo from left to right: Joyce Edelman, her friend Soni, and Dr. Edelman
The independent living senior facility where I live serves a bountiful breakfast buffet every day.  There are tastefully cut up melons, oranges, berries, apples, bananas, hot oatmeal, cheeses, lox, pickled herring, hard boiled eggs, yogurts, jellies, raisins, nuts, prunes, tomatoes, cucumbers, onions, scrambled eggs, pancakes, French toast and matzo brei.  Everything you could dream of eating on a daily basis! This bounty caused me to repeatedly eat more than I needed.  It all looked so good and it was right there for the taking. Lunch and dinner were equally endowed.
This food heaven could not continue for me. Shortly after I moved into the retirement community, I was diagnosed with type 2 diabetes and I realized if I wanted to continue living and enjoying life, I would have to change my habits.
Luckily my good friend Joyce has a son who is some kind of world-renowned diabetes doctor. Joyce gave me a book he wrote called Taking Control Of Your Diabetes and I read it cover to cover. She also showed me some videos he made on what to eat and how to take care of yourself if you have diabetes. He was funny and made things easy to understand. I felt like it wouldn't be that hard to start making some changes.
I started cutting down on the amount of food I was eating, and I also started swimming at the YMCA. I lost a few pounds pretty quickly which felt great. Then I acquired a gentleman friend, and there's nothing like a new romance to make a girl want to look cute, so I kept at it. He is 98 years old but still a babe!
These changes caused me to lose thirty pounds over the course of several months. Instead of getting instant pleasure from the delicious food I was eating, I got more pleasure from hearing the  "oohs" and "aahs' of admiration I received from fellow residents as I walked down the runway of a retro fashion show we had at our facility, as a model wearing a glamorous evening gown that never would have gotten on me several months before. My new diabetic lifestyle is extending my life and making it so much more enjoyable. It just goes to show you that it's never too late to start taking control of your diabetes!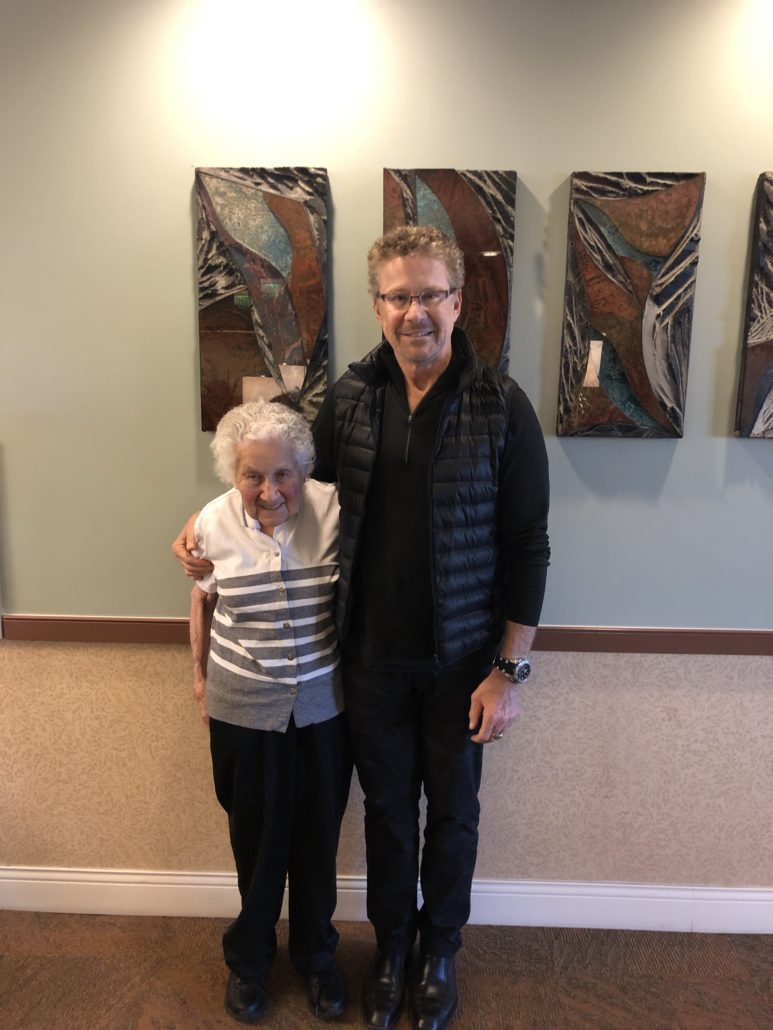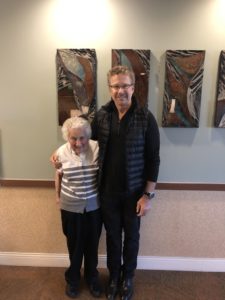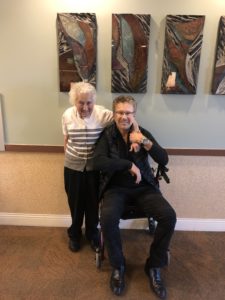 Dr. Edelman & his mom, goofing around…the apple doesn't fall far from the tree!