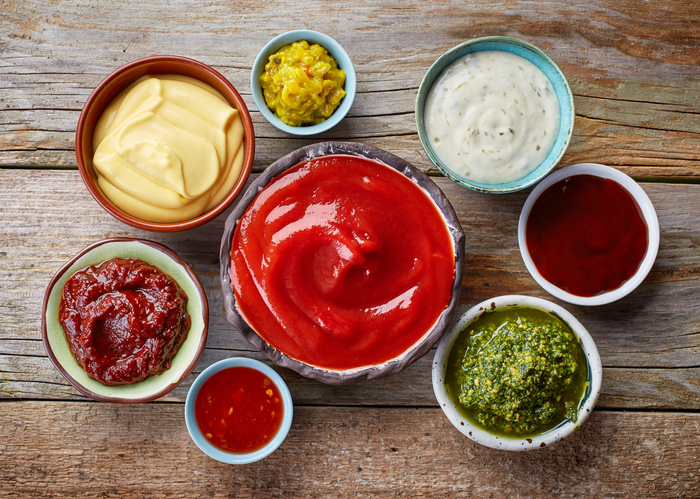 To start off, I am not a RD or nutritionist, I just am a fan of food and all it's deliciousness.
I love ranch dressing – and I mean love. When I was three years old, I was sucking ranch dressing through a straw at our neighborhood Red Robin. (I know, disgusting…) 27 years later, I still love ranch…and ketchup… and any kind of "dip" to slather my veggies in. Yikes, I hope I'm not the only one…
About a year ago, my fiancé, now husband, started his journey on the ketogenic diet. As the person who does the majority of the cooking in the household, I complied and did a half-ass version of the keto diet and saw some fantastic results. Long story short, I found out that some of my favorite condiments were full of sugar (thankfully, my trusted Hidden Valley Ranch complied with the terms of keto, ha!). In the process, I discovered a few amazing products/brands that are very low in sugar, so you can make some tasty dishes without compromising taste – I'm no Gordon Ramsay, but salt and pepper can only take a dish so far, in my opinion!
My Low Carb Go-Tos:
In addition to these fun options, don't forget that a lot of hot sauces have very low or zero carbs! Franks Red Hot, most chili paste, and Cholula are used on the daily in our house. Spice is nice!
Just a heads up, some of these brands are a little more on the pricey side.
Luckily, Thrive Market makes it so easy for busy pros to online shop for all of their pantry's needs, at a discounted rate. You can shop by diet type and they have tons of organic and eco-friendly options from foods to household items. This post is no way sponsored by Thrive Market – I'm just a strong advocate for this company! Check it out and use this link to get 25% off your first order: http://thrv.me/itLHeM