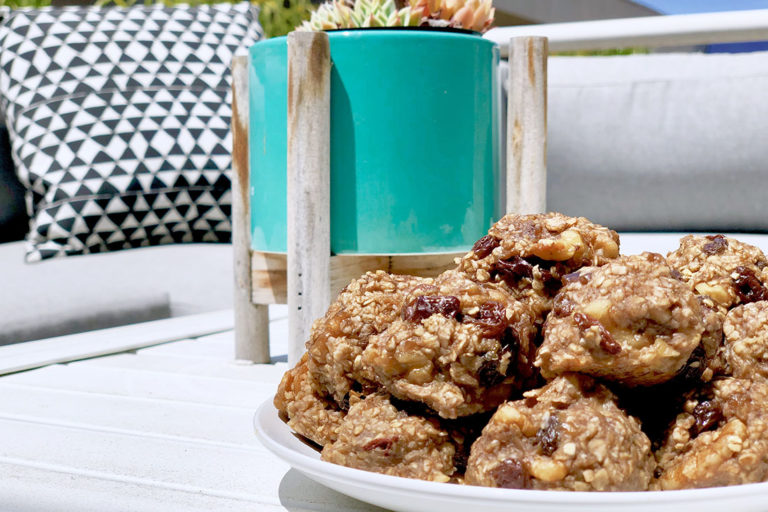 Ingredients:
5 ripe bananas
1 1/2 cups quick oats
1 cup raisins
1 cup walnut pieces
Instructions:
Preheat oven to 350 degrees.
Peel the bananas, put them in a mixing bowl and mash them with a potato masher.
Add the oats and stir together.
Add the raisins and nuts and stir.
Drop by spoonfuls on a greased cookie sheet.
Bake about 20 minutes, until the bottom of the cookies are brown.
Makes about 2 dozen cookies.
Approximate Nutritional Info for 1 cookie:
Calories: 75, Fat: 4g, Carbs: 15g, Fiber: 2g, Protein: 2g, Sugar: 8g