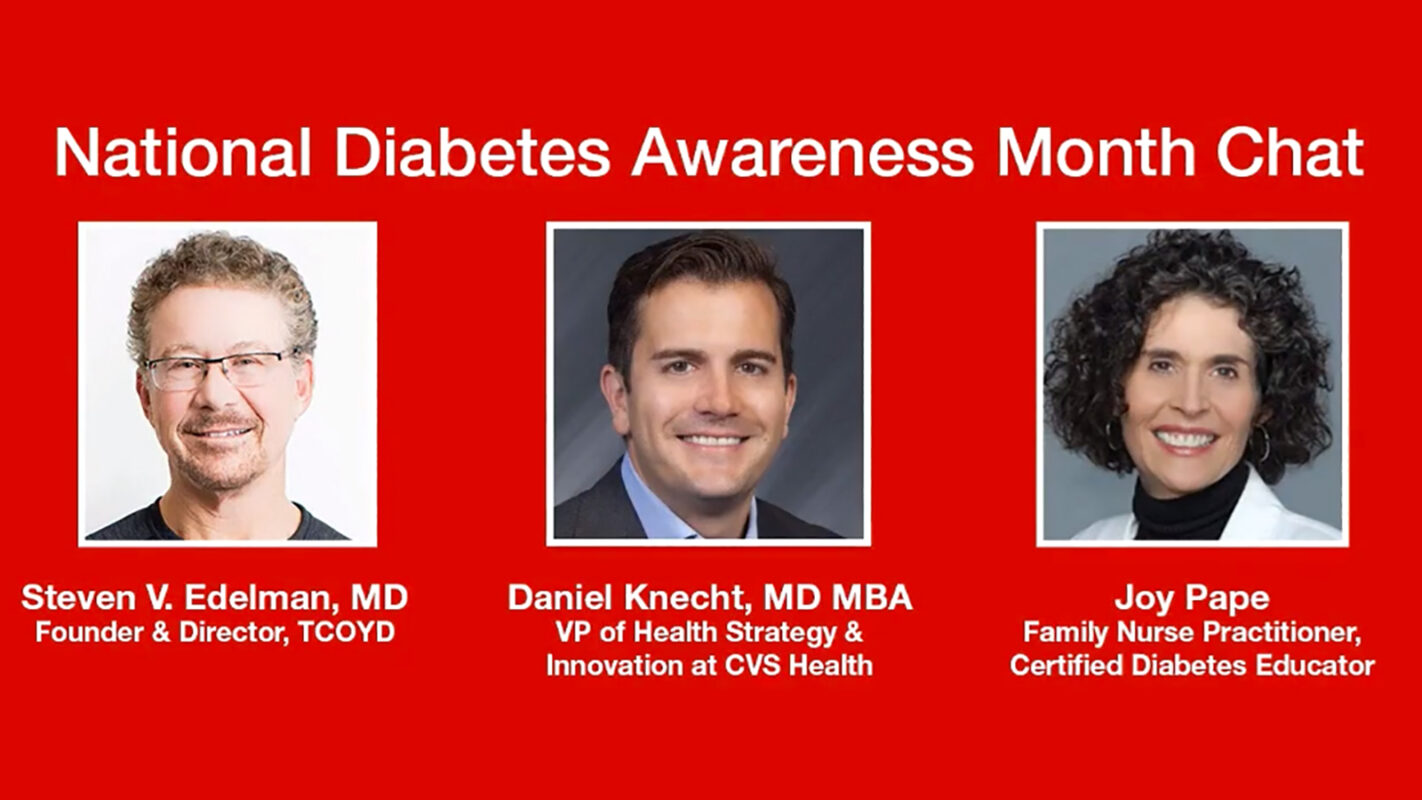 By Dr. Dan Knecht, VP of Health Strategy & Innovation at CVS Health
The Importance of Bringing Diabetes Care Into the Community
1.5 million: That's the number of Americans who are diagnosed with diabetes each year. $327 billion: That was the total cost of diagnosed diabetes in the United States in 2017.[1]
These are big numbers, but they don't tell the whole story. In addition to my day job as Vice President of Health Strategy and Innovation at CVS Health, I also practice as a physician at Mount Sinai West Hospital in New York City. During my weekend rotations, I see firsthand the very real and negative impacts of uncontrolled diabetes on my patients. Diabetes can cause vision loss, kidney failure and neuropathic pain, in addition to accelerating and worsening cardiovascular disease.
Thankfully, the news is not all bad. As the number of people diagnosed with diabetes is rising, so are the resources and treatment options available to them.
CVS Health recently partnered with Morning Consult to better understand the needs of people living with diabetes and the providers who deliver diabetes care. What we heard from patients and doctors is a desire to:
Expand access to local care
Better manage and predict out-of-pocket costs
Provide additional lifestyle support in the form of nutrition, exercise and social services
In honor of Diabetes Awareness Month, I sat down with fellow diabetes experts Dr. Steve Edelman, M.D., founder and director of Taking Control Of Your Diabetes, and Joy Pape, R.N., a nationally known family nurse practitioner and certified diabetes educator, to discuss how we can address some of these needs through real action.
You can watch our full discussion on CVS Health Live here.
The Pharmacist Is Very Much a Part of the Health Care Team
For Steve and Joy, the diabetes epidemic is personal: Steve was diagnosed with Type 1 diabetes at age 15, and Joy is pre-diabetic and has many family members living with the disease. So, they know firsthand the challenges people with diabetes face when trying to manage their disease in a fragmented health care system. Steve explains some of those obstacles:
Because people who have diabetes are trying to manage their health on top of all of the other demands of daily life, it's important to make it as easy as possible to access care. That's where the pharmacist comes in. A patient with diabetes will likely see their pharmacist as many as 18-24 times per year, creating a relationship that offers an important and recurring care touchpoint.
"From day one, I realized that the pharmacist is very much a part of the health care team. It's hard to be motivated when you only see your doctor every three or six months. But when it's your local pharmacist, you can be more in touch," says Joy.
Pharmacy locations are also likely to be more convenient. I grew up next to my neighborhood CVS, and today roughly 70% of Americans live within five miles of one. CVS Health's retail pharmacies are in 10,000 communities nationwide. So, options like MinuteClinic and HealthHubs make it easy for people to receive important monitoring and counseling in between doctor visits. This is especially true for diabetics in rural or underserved areas.
Education and Resources for a Treatable Condition
"Access to education is vital," explains Joy. "A lot of people hear 'you have diabetes' and they get afraid of everything they've heard about complications. I teach them that it doesn't have to be like that – but you do need to understand how to manage your condition."
"Type 2 diabetes is a treatable condition," adds Steve. "You take care of it, you'll live a healthier and longer life."
I wholeheartedly agree with my colleagues. When I see patients with complications of diabetes like amputations or blindness, it's often because they didn't have the resources, support or access to good health care to manage their disease. And that resource deficit can take many forms: Sometimes it can be a lack of education about proper nutrition. Sometimes it can be cost-prohibitive medications. And sometimes it's as simple as not having dependable transportation to doctor appointments or to the local pharmacy to pick up their prescriptions.
That's where new tools can help. For example, telehealth options improve access to care by allowing patients to ask questions remotely and receive lifestyle coaching on their own schedules. Medication refills by mail help improve medication adherence by eliminating transportation needs to local pharmacies. And digital glucometers share blood glucose levels with a pharmacist-led team via a health cloud, enabling the team to identify potential issues and intervene with one-on-one coaching.
In communities that face economic and other social determinants of health challenges, CVS Health offers free health and wellness screenings through our Project Health events. Participants receive on-the-spot assessments of weight, blood pressure, blood glucose and cholesterol levels – tests that can help detect risk for chronic conditions such as diabetes.
Promising Results on the Path to Better Health
It's clear that it will take a multi-faceted approach in all aspects of our health care system to tackle the scourge of diabetes. The results of new programs and tools show promise. After CVS Health launched our Transform Diabetes Care program in 2017, more than 50 percent of enrolled members with uncontrolled diabetes now have their disease under control. As we get ready to move into a new decade, I'm excited to help uncover new ways we can address the unmet health needs of millions of Americans living with diabetes.
To learn more about CVS Health and diabetes, visit CVSHealth.com.
[1] https://www.diabetes.org/resources/statistics/statistics-about-diabetes