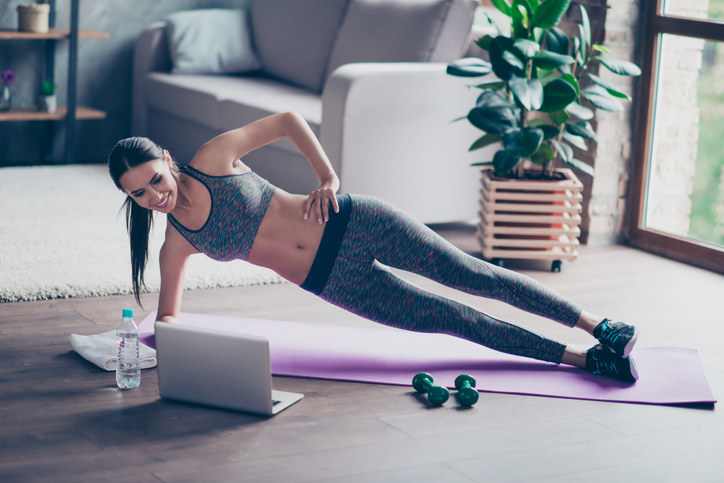 Hi TCOYD Family!  Welcome home!
Since most of us are homebound, now is the perfect time to set up your own home gym. No equipment other than you and an internet connection is needed.
We all know the benefits of exercise on our bodies, but now more than ever we need exercise to help boost our moods and calm our minds. When we exercise we release endorphins, and these endorphins make us feel happier. Exercise also helps reduce cortisol levels in the body. Cortisol is what surges through our bodies when we are stressed out. So the more we exercise, the more in balance these levels will be, helping us to destress and remain calm.
Below are my Five Star FREE YouTube fitness picks!
When I Want to Sweat
This source offers a variety of fitness sessions ranging from 5 minutes to 1-hour long. They offer everything from kickboxing and pilates to sculpting classes. They also offer an array of classes where no equipment is needed.
When I Want to Soothe My Soul
QiGong Master Lee Holden will sooth every joint in your body and calm your mind at the same time. In addition to the above video, you can find more peace by searching other Holden QiGong videos on YouTube. He even has a new video titled Coronavirus: Two Simple Exercises to Relieve Stress.
When I Want to Party…Dance Party
Dance instructor Nathan Short's moves and dreamy Australian accent will put a smile on everyone's face. I especially like his John Travolta-inspired routine: Disco Funk 1 – 10 Min Dance Class.
…so grab your iPad and get your groove on!  You'll boost your immune system and your mood!