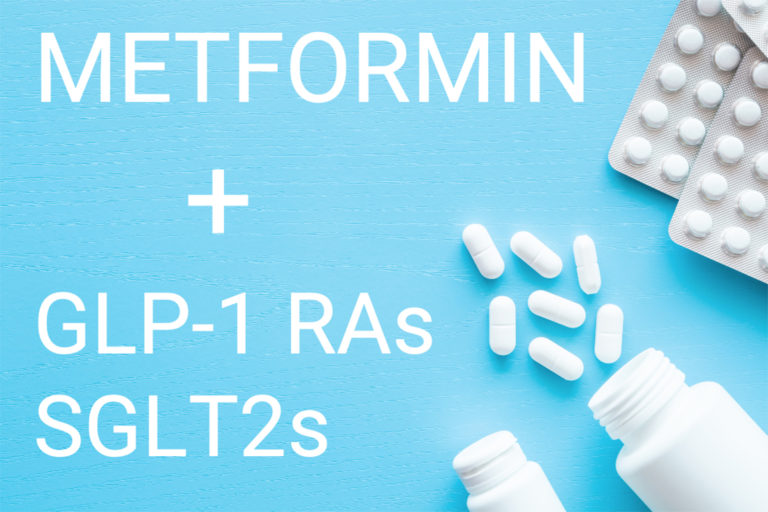 Dear Dr. Edelman, I'm confused about the SGLT2s and GLP-1 RAs. Are you supposed to take them with metformin, or are they a replacement for metformin?
Dr. Edelman: SGLT2 inhibitors (Farxiga, Invokana, Jardiance, Steglatro) and GLP1-RAs (Adlyxin, Byetta/Bydureon, Ozempic, Rybelsus, Trulicity, Victoza) have now become two of the most important classes of medications for type 2 diabetes. Both of these groups of medications have been shown to protect against heart disease and also progression of kidney dysfunction (primarily the SGLT2 inhibitors) that could lead to dialysis or transplantation.
Since the treatment algorithm put forth by the ADA says always start with metformin first, some professionals and people with diabetes are asking, why start with metformin and not with one or both of these two classes of medications?
Metformin has been around forever, it is generic and the cost is just pennies a day. It does have a good track record in terms of safety, and it does not lead to weight gain or hypoglycemia. Metformin is the first drug of choice around the world in every country, and you can add an SGLT2 or GLP1-RA to it if your HCP recommends it for you. However, starting with an SGLT2 inhibitor or a GLP-1 RA in an individual who is intolerant to metformin (primarily diarrhea) is a good choice, and even in the future we may see large diabetes organizations recommending these two classes as first line therapy once they get less expensive.