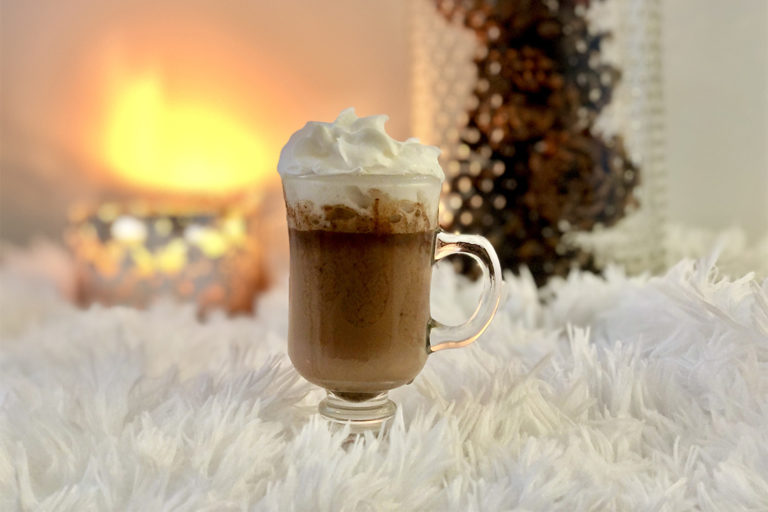 Did you know that a regular coffee shop hot chocolate can easily have 400 calories, 40 grams of carbs and 40 grams of sugar? Delicious, but yowza! Be your own barista and give this one a try – it's under 200 calories, has 10 net carbs and only 1g of sugar.
Ingredients:
Here's what we used:

Directions:
Heat the almond milk and the chocolate bar in a small saucepan over low heat. Stir occasionally to mix the chocolate as it melts. Do not bring it to a boil, only simmer until melted/warm.
Pour into your favorite mug and top with whipped cream. You can also add a shot of espresso or a shot of something stronger. We won't judge you if you spike it…'tis the season!
Nutritional Information for 1 serving:
Calories: 170, Fat: 13g, Carbs: 20g, Fiber: 10g, Sugar: 1g, Protein: 3g