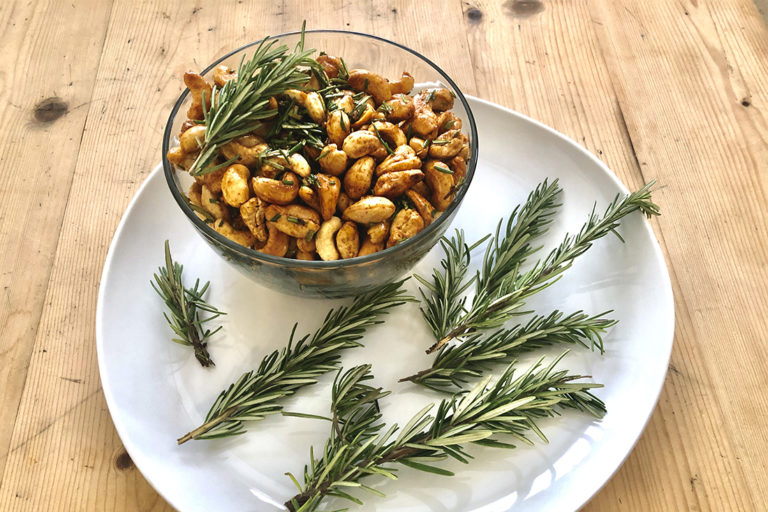 Jazz up your table with this specialty nut recipe that turns a bowl of simple cashews into a gourmet treat.
Ingredients:
1 lb raw, unsalted cashews
1 tbsp butter
1 tsp cayenne pepper
1 tsp pink salt
2 tbsp chopped fresh rosemary
2 tsp date syrup (or other sweetener of choice)
Directions:
Preheat the oven to 375 F.
Place cashews on an unlined baking sheet and warm for 10 minutes.
While the cashews are warming, melt the butter and add all the other ingredients into a medium sized bowl.
Add the melted butter and stir so the mixture is even.
Scoop the warm cashews into the bowl and toss to evenly coat. Serve warm or cooled – they're delicious either way. Grab a handful and enjoy!
Nutritional info depends on your sweetener of choice and how big of a handful you grab.  🙂