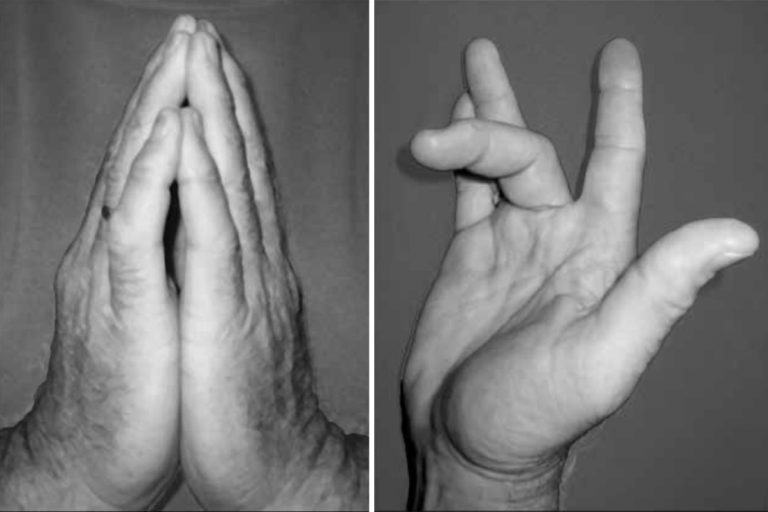 The musculoskeletal system (your joints, muscles, tendons, ligaments, bones and how they all work together) is quite commonly affected by diabetes. Some musculoskeletal conditions are unique to people with diabetes, but others are the same as those seen in people without diabetes; however, they may occur at a higher frequency among people with diabetes. Many of these conditions are treatable, but you must first recognize and identify them. In this article, we're going to focus on conditions of the hand because diabetes can affect the hands in a number of ways, and our hands clearly play an integral role in our daily life.
Diabetic Cheiroarthropathy
Also known as limited joint mobility syndrome (LJMS) or diabetic stiff-hand syndrome, this condition is very much what it sounds like. Over time, the skin of the hands often becomes thickened, waxy, and tight, especially on the back of the hands and fingers. This results in limitation of joint movement, especially the small joints of the fingers, producing a decreased ability to bend and/or straighten them. The fourth and fifth fingers are typically affected first. It is generally a painless condition but can have a big impact on the ability to use hands normally. The "prayer sign" observed in this condition is an inability to flatten the palms together completely, with a visible gap remaining between the opposed palms and fingers.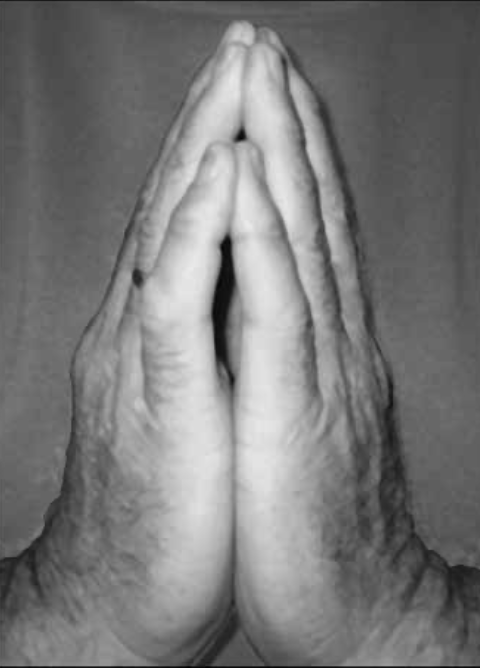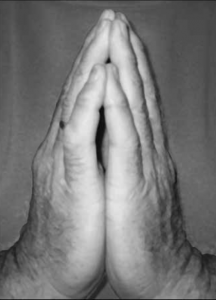 Stiff Hand Syndrome occurs in both type 1 and type 2 diabetes, and the risk is higher with increasing A1c values as well as with increased duration of diabetes. Nearly half of adults with type 2 have some evidence of LJMS. LJMS is difficult to treat and generally irreversible. Optimizing control of blood glucose is advised. Physical and occupational therapy with regular, gentle stretching of the fingers and palms may be helpful. When LJMS affects the feet, it may also be associated with an increased risk of foot ulcers.
Flexor Tenosynovitis or Trigger Finger
In our hands, fingers bend when tendons shorten (contract) and straighten out when tendons lengthen (extend). When there is an abnormality in the tendon or the surrounding tissue, the finger may actually become stuck in a flexed or bent position, requiring the use of the other hand to straighten it out.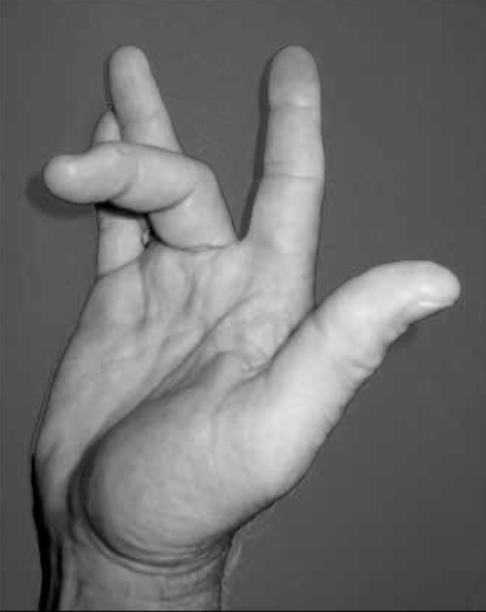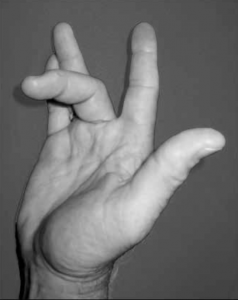 Flexor tenosynovitis (FTS) is caused by a thickening and fibrosis of the tendon or the tendon sheath that limits movement of the flexor tendon of the affected finger(s). FTS, or trigger finger, is a frequent musculoskeletal complication of diabetes and occurs more commonly than in the general population. Affected people complain of a catching sensation, or locking, of the finger(s). It is often painful, and there may be a nodule that can be felt on the palm at the base of the affected finger. Trigger finger is more common in long-standing diabetes and the risk of developing flexor tenosynovitis goes up as A1c levels increase. A local steroid injection may be adequate treatment, at least temporarily, but sometimes minor outpatient surgery is required for trigger finger. Treatment with local steroid injection may be less effective in patients with diabetes compared with those without diabetes.
Dupuytren's Contracture
Dupuytren's contracture results from a persistent thickening and shortening (fibrosis) of the tissue (fascia) just under the skin of the palm. The result is permanent bending (flexion) of the finger(s), particularly the third and fourth fingers in people with diabetes. The area often feels thickened and has bands, bumps, or nodules along the palm. Dupuytren's contractures tend to interfere with "gripping" activities but are not usually associated with pain. The frequency of Dupuytren's contracture is higher in people with diabetes and increases with the duration of diabetes, and is also associated with the presence of peripheral neuropathy in type 2 diabetes.
Dupuytren's has a variable course. For mild cases, gentle stretching of the fingers and palms a few times a day is recommended (you can use a tabletop to try and get the hand flat along the table surface). For more advanced cases in which function is affected, steroid injections may be tried, but are not very effective in long-standing cases. Surgery may be done for extreme cases, but the recurrence rate is high. More recently, injection of collagenase has been tried with some significant improvement seen and is an (expensive) alternative to surgery.
Carpal Tunnel Syndrome
Carpal tunnel syndrome (CTS) is due to compression of the median nerve as it passes through the palm side of the wrist into the hand. In people with diabetes, this compression may be due to thickening in the connective tissue of the wrist caused by high blood glucose. Affected people often notice a burning pain, pins-and-needles sensation, or loss of sensation in the hand, most commonly in the thumb, index, and middle fingers as well as half of the ring finger. Pain may radiate up the forearm. Symptoms may be worse at night and can be worse with activities such as driving, holding a newspaper or book, typing, or using a knife and fork. There may be associated loss of dexterity or weakness of the hand.
CTS is seen in up to 20% of people with diabetes, and people with diabetes are at three times higher risk of developing CTS than people without diabetes. The finding of CTS is related to the duration of diabetes. If CTS is not severe, initial treatment consists of using wrist splints. Anti-inflammatory medications may also be tried (such as ibuprofen). Local steroid injection of the carpal tunnel is another option. For severe or refractory cases, carpal tunnel release surgery may be performed.
Summary
These conditions can have a significant impact on the quality of daily life of people with diabetes, but many of the complications are treatable, offering improvements in quality of life and daily activities. It's important to be aware of the possible ways in which diabetes can affect your musculoskeletal system, and discuss any concerning symptoms with your doctor or rheumatologist.