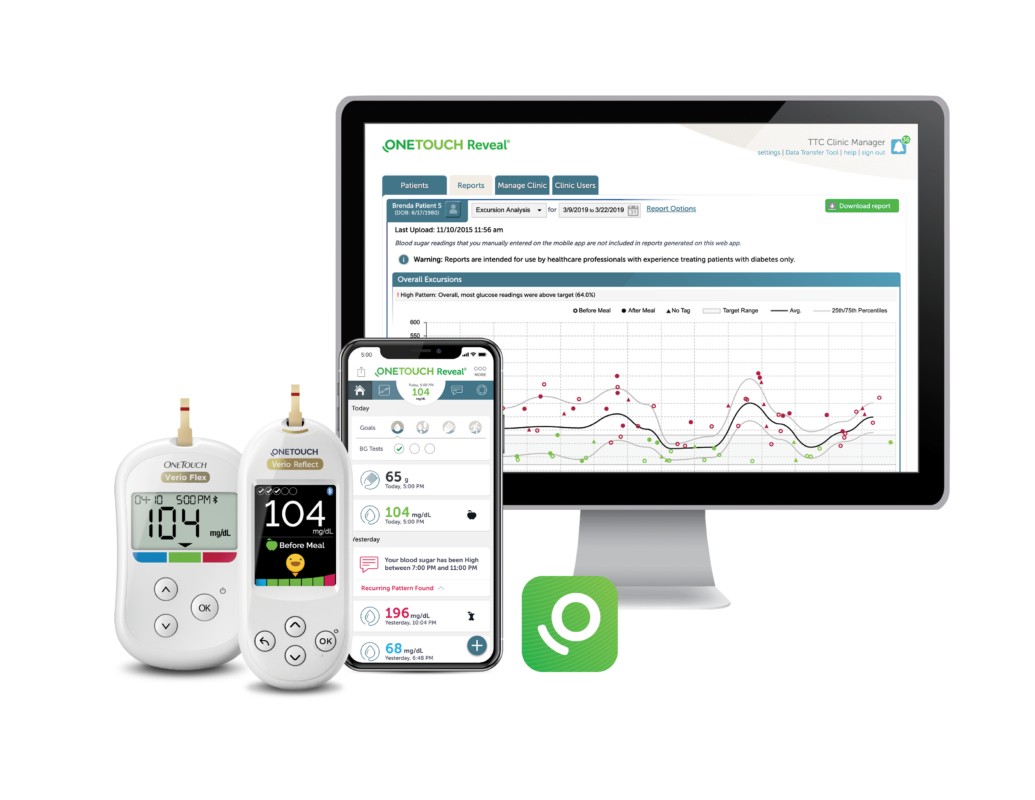 For me and my patients, it may have started the day I taped a sign on the entrance of my endocrine clinic and shut the doors. The earliest reports from other countries suggested that diabetes was one of the major risk factors for contracting and dying from a new virus called COVID-19. Our instinct was to protect as many people as possible while we waited for more information. Patients arrived for their appointments that day to find sealed doors. They read the signs and saw our cell phones pressed up against the glass asking them to call us, as we could not see them in person that day. As it turned out, we would not see our patients in person for many days, weeks, and months thereafter. The distance and disconnect had begun.
But just forty-eight hours later, with the practice still closed, we started to "see" our patients again on newly installed monitors and desktops, for "virtual" office visits. The staff and practitioners were given a crash course in a novel technology.  We would all soon know it well as telehealth, the first of many new digital health innovations that would reconnect people with diabetes and their clinicians in ways we could never have imagined before the pandemic. In the beginning, we struggled to "admit" our patients on "Zoom" calls and clumsily navigated new pathways of patient care as best we could. The patients didn't all have computers, and some didn't even have smartphones, but most were willing to buy or borrow digital devices and try to learn new technology skills.
I felt the next disconnect when I went shopping a few days later and noticed there wasn't any toilet paper on the supermarket shelves. No bathroom disinfectant. No hand sanitizer. I wondered, if I couldn't find toilet paper, how would my patients get their diabetic supplies? Their medications? Their insulin?
Whichever day was truly the beginning of the worldwide shutdown is the personal story we each recall, but what is clear is that we underestimated the impact of the global response that followed, as well as the huge opportunities that evolved from the COVID-19 "disconnect". The heroism, industry, ingenuity, and dedicated research of so many led to new possibilities and solutions. Nowhere has this ability to reconnect and go forward been more clearly felt than in the expanded world of digital diabetes care.
As an Endocrinologist, President of my practice and research division, and Medical Director of our Diabetes Center, I saw myself, my staff, my colleagues, and our patients adapt to telehealth. At first a temporary necessity, it soon became a permanent choice that many patients and healthcare practitioners (HCPs) continued to use. The "digital connection" of telehealth began to feel almost like a virtual "house call" of days gone by. I was welcomed into patients' homes online, meeting them in their kitchens and family rooms, accompanied by their loved ones, children, and barking dogs. Computer cameras were able to assist with many elements of the physical examination, and patients began to take charge of more aspects of self-monitoring. Many took greater responsibility for checking their own blood pressures, temperatures, pulses, and their glucose levels, recording and reporting results online before visits. This new digital health approach required close teamwork between patients and staff.
Increasingly, individuals with diabetes began to take greater control of their own health, seeing the efficiencies of uploading their blood glucose data from new tracking devices ordered online. Some abandoned old logbooks with pages of handwritten data in favor of digital tracking apps on mobile phones, watches, and other wearable devices. Friends tracked steps virtually together and took digital app exercise classes. Some found remote work improved their nutrition with more home cooking and healthier food choices, some connected with online nutrition coaches. People discovered the power of new forms of shared digital communication that gave meaning to their data and reinforced their lifestyle changes. They saw improvements in weight, blood pressure, stress reduction, sleep patterns, and blood glucose levels.
Becoming digitally connected takes time, resources, education, and support, but the use of digital health tools and solutions is only increasing. Today, over 90% of people in the U.S. with type 2 diabetes have a smartphone! More healthcare providers are encouraging patients to use specific devices that not only offer data collection, but also coaching and support. Despite not seeing patients in person, doctors have been able to stay engaged in their patients' healthcare journey. The digital connection has helped overcome miles of separation.
As a diabetes specialist, I worked to utilize the power of digital communication to improve  care. I switched many patients to newer glucose monitoring systems capable of tracking data wirelessly, giving insights, and comparing results with target glucose numbers. Even older patients did remarkably well learning these new skills. Digital apps reduced the burden of their previous routines of monitoring, which lacked real-time assessments and guidance, often leading some to abandon glucose monitoring entirely. People were motivated further by advancements like color-coded glucose results which indicated whether glucose readings were low, high, or in-range. These new digital solutions seemed to simplify and improve self-motivation for positive lifestyle changes. They even reduced stress and frustration.
Digital health coaches for self-monitoring and tracking do not replace the important interactions between a doctor and patient, and can actually improve them. People can now have blood glucose readings sent wirelessly to their HCPs before a visit, or even between visits via web apps available with some glucose monitoring systems, such as the One Touch Reveal® mobile app and web apps. This improves the quality of the visit by decreasing the time to track down data, replacing it with time spent discussing the many other aspects of comprehensive medical care a person with diabetes deserves. Digital technologies can also reduce stress on the physician, improving his/her job satisfaction and performance. I found it to be a win-win to be digitally connected.
The upsides from the pandemic can never balance the millions of lives lost, the suffering of survivors, and the impact on healthcare professionals; that has been life-altering for all. But the positive lessons and new opportunities can make those losses more impactful if we apply them to the well-being of present and future people with diabetes by implementing digital health tools.
The expanded possibilities of digital health and diabetes care also led to a pivotal career change for me. I became a Medical Director of LifeScan, the maker of OneTouch® diabetes products, and a global leader in providing medical devices, state-of-the-art technology, and well-being applications to millions of people with diabetes worldwide. Working digitally with a global team is anything but "remote" as we all lean in to find new solutions for the many problems people with diabetes face every day. LifeScan has even formed partnerships with other digital health companies such as Noom, Fitbit, Cecelia Health, and Welldoc, to streamline comprehensive digital diabetes care together.
Many patients still need to be connected digitally to their own health data and the many healthcare options that are at their fingertips. Digital health is here to stay, and to better our world if we all reach out and learn to use it to enhance our overall wellbeing.
In health!
Dr. G
Linda M. Gaudiani MD, FACP, FACE
Dr. Linda Gaudiani is an endocrinologist with over 30 years of patient care, clinical research, and program development. Dr. Gaudiani's knowledge and passion for patient needs in the treatment of diabetes and associated metabolic conditions continues as she serves on the Global Medical and Clinical Affairs team as a Medical Director for LifeScan, the maker of OneTouch®.