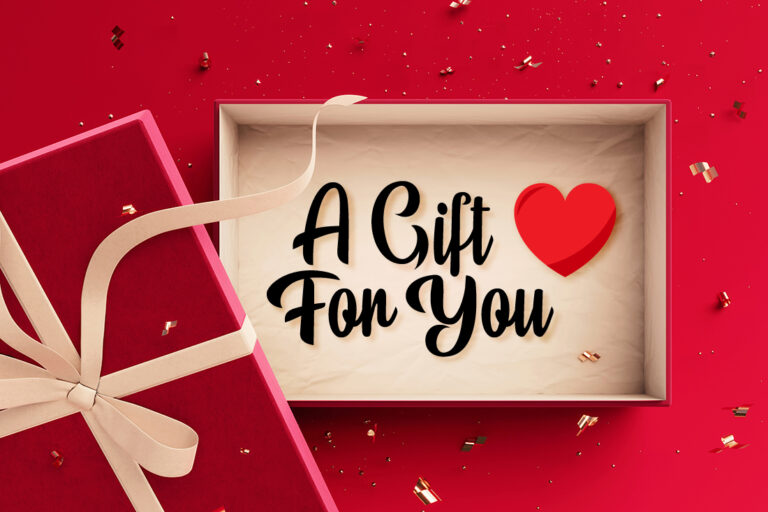 The Gift of a Health Legacy
Studies reveal that giving gifts provides the giver with as much joy and satisfaction as it does the recipient. Making the gift personal boosts the happiness factor even more.  A legacy is defined as a gift from the past. A person with type 2 diabetes can give themselves a very personal gift or legacy of a future with better health–lower A1cs and reduced risk of cardiovascular problems. How? By following a therapeutic regimen that achieves blood glucose targets and goals within 6-12 months of diagnosis or treatment.
A landmark study (UKPDS) of treatment in type 2 diabetes demonstrated that when people reached blood glucose goals in the first year of treatment they had fewer complications 10 years later compared to those who did not. This gift of better health 10 years later was sustained even when A1c levels gradually worsened.  Other studies have since supported that achieving blood glucose targets and goals quickly results in fewer years with high blood glucose levels.
The Challenges of Diabetes Management
No problem, you think—newer medications, new monitoring devices, technology—this should be easier than in the 25-year-old UKPDS study! But managing type 2 diabetes is complicated. The most recent national health survey (NHANES) study in 2018 found that, despite advances in healthcare, diabetes control in the U.S. has steadily worsened in the past 20 years. Only half of people with diabetes have achieved an A1c goal of 7%—this is an 11% drop from the previous survey in 2014.
The Role of Therapeutic Inertia
A major reason for this lag in achieving diabetes goals is something called "therapeutic inertia". Inertia means standing still—not moving forward. In diabetes treatment, that means not adding or changing medication therapy when it is appropriate to do so. The three main contributors to therapeutic inertia are thought to be clinicians, people with diabetes, and the healthcare system.
Clinicians
Clinicians (from specialists to primary care clinicians) often have many health issues to cover in brief office visits—heart, eye, kidney health, and more.  This leaves limited time to address daily blood sugar levels and the medication changes necessary to achieve blood sugar targets. Sometimes clinicians hesitate to change or increase medications because they think patients aren't taking their medication due to concerns about side effects, cost, or their beliefs about medications.
People with Type 2 Diabetes
People with type 2 may not understand the physiology of type 2 diabetes and the role medications play in treating T2D. The ability of the body to make, secrete and use insulin changes over time. The result is that diabetes treatment must also change over time. Anywhere from one to three medications may be needed to address each person's unique metabolism and keep blood glucose levels in target ranges. Misperceptions and negative beliefs about taking multiple medications can interfere with people adopting medication changes.
Healthcare Systems
Healthcare systems, policies, and insurance plans may restrict access to newer diabetes medications, and substitute or change medications to older or cheaper versions. Different copays for medications can result in high out-of-pocket costs that are a problem for many people.
How to Create a Legacy of Good Health
Research and best practices in diabetes care indicate that people with type 2 diabetes can take three important steps to give themselves the gift of a legacy of good health.
1. Recognize That Diabetes and Diabetes Treatment Changes Over Time
Treatment regimens will differ based on individual physiology and metabolism, lifestyle, and how long someone has had diabetes. Insulin secretion usually decreases with time, and insulin resistance or sensitivity fluctuates with body type, weight, stress, and physical activity.  Some people may use nutrition and exercise as their only treatment early in their diagnosis, but most will eventually use combinations of pills, injectables, or insulin to achieve blood glucose targets and A1c goals. More than 82% of people with diabetes take medication to manage blood sugars. Taking a medication is not a sign of failure on your part or that you are sicker. it is a responsible way to reach blood sugar targets as rapidly as possible.
2. Develop a Personal Treatment Plan and Timeline and Use Tools to Get There
Time gets away from us all, and before you know it blood sugars have been above target for two or three clinic visits! Talk to your clinician about setting an A1c goal and a timeframe to achieve it.  Is 6 months doable? 12 months for sure! Then identify daily blood sugar targets that will achieve your A1c goal. Use tools available to you to achieve blood glucose targets. Monitoring blood sugars with tools like continuous glucose monitoring (CGM) and reviewing results with healthcare team members allows you and your  team to make better and quicker medication changes. This may include a dosage change, a change in the type of medication, or adding a new medication.  These actions between 3-6 month A1c measures help you reach goals faster.
3. Don't Go It Alone – Build Your Team
A recent study looking at Strategies for Overcoming Therapeutic Inertia in Type 2 Diabetes, found that when primary care providers partnered with Diabetes Care and Education Specialists, including nurses, dietitians, and pharmacists, patient A1c levels were lower and more likely to be at goal. These team members work with primary care clinicians to analyze blood sugar numbers and make recommendations to initiate, adjust, or change medications and doses. They also provide another important tool-Diabetes Self-Management Education and Support (DSMEDS). DSMES can lower A1c levels by as much as 1% or more—as effective as some medications. If education was a diabetes pill, would you take it? It is usually covered by insurance including Medicare. Ask for a referral to an education program near you, or go to the ADA or ADCES and enter your zip code. Online education and coaching programs  are found on these sites too.
Dr. Edelman notes in his recent research that "Many people with type 2 diabetes would do more than their clinician asks of them to achieve blood sugar targets".  Don't get frustrated by blood sugar inertia—talk about what is important to you and what you are willing to do to reach your goals. Research shows that non-medical issues such as finances, transportation to care, housing problems, neighborhood, and food insecurities prevent people from sticking with their treatment regimen. Your clinician, team, and programs like TCOYD can identify people and programs in your community that will help address these non-medical issues. Social workers, psychologists, community health workers, and other organizations exist in nearly all communities—use them. A  toolkit for you and your team can be found on the American Diabetes Association website.
Give yourself a gift of health now and in the future. Don't delay working towards your blood sugar targets and goals—it's never too late to achieve your best health legacy.