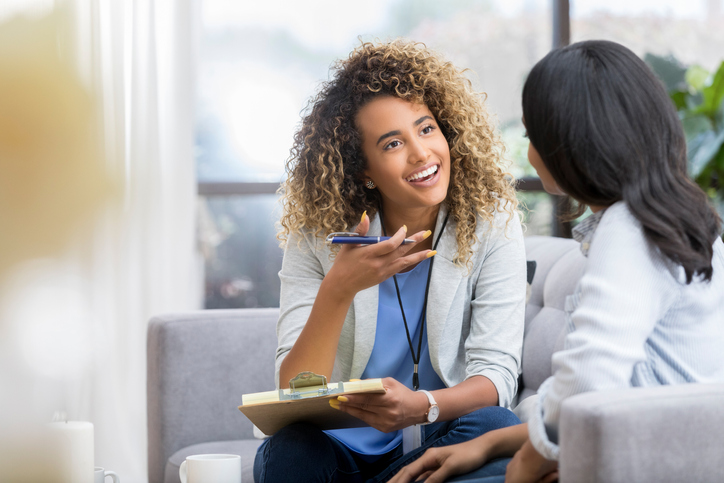 Any medical professional will tell you there are hundreds of different paths we can choose in healthcare.  Yet, a select group of people, like myself, dedicated time and energy into becoming a Certified Diabetes Educator  or CDE.  We decided helping people with diabetes was the most important thing we could do with our career.
What is a CDE?
CDEs are medical professionals, such as pharmacists, nurses, dietitians, doctors, or social workers who specialize in working with people with diabetes.  You may also hear a CDE referred to as a diabetes educator or a diabetes education and care specialist.
To become a CDE, it takes a minimum of two years, plus 1000 hours, of diabetes education experience.
Once a medical professional (the majority of us are nurses and dietitians) reaches that minimum standard, he or she takes the CDE exam.  The exam covers a wide range of diabetes topics, from pregnancy to pediatrics, and includes hospital care, behavior change, nutrition, exercise safety, and more.  It's no cake walk!
In short, CDEs are diabetes specialists in the healthcare field.  We work with people living with all types of diabetes and can often assist in special diabetes populations, like children and pregnant women.  Most of us are well-versed in diabetes technologies (pumps and continuous glucose monitors), medications, and research.
But how does that help you? And why is working with a CDE better than using the nutritionist at your gym or the nurse at your primary care provider's (PCP) office?
Here Are 10 Good Reasons:
We see the person before we see the diabetes.
We've dedicated ourselves to a higher standard of training and knowledge through obtaining our CDE.
We have the knowledge and tools to help you understand available treatment options so you can make informed decisions about your diabetes health.
We have the skills to help you make behavior changes that will improve your health.
We understand that diabetes, its diagnosis, workload, and ever-changing state can be overwhelming, exhausting, and bring out many different emotions.
We know no one with diabetes wants poor health, but almost everyone has barriers that make it hard to care for their diabetes at times.
We understand diabetes impacts every aspect of your life.
Our ultimate goal is to decrease your burden while helping you improve or maintain your diabetes health.
We look at all aspects of your world, and work as your partner, to help reduce costs, eliminate barriers, and adapt diabetes self-care based on your everyday needs.
We understand that your diabetes, and how it impacts your life, is different than everyone else's diabetes.
In a nutshell, we strive to make diabetes fit into your world, instead of making your world fit into diabetes.
How Do I Find a CDE?
Most of us work within a Diabetes Self-Management Training (DSMT) program, and using your DSMT insurance benefits is the best way to find us.
DSMT requires a referral from your primary care provider (PCP).  Ask your PCP's office to send a DSMT referral to your local diabetes education program.  Look for programs that are nationally recognized by the American Association of Diabetes Educators or the American Diabetes Association.  Search here to find one in your area:
What Does It Cost to See a CDE?
Again, most often, you'll meet us within a DSMT program, and DSMT is an insurance benefit.  Cost and coverage depends on your insurance.  Most cover DSMT.  DSMT is free for people with Medicare.
The number of hours (how often or long you can receive DSMT) generally ranges from 2 hours a year up to 10 hours, or as medically necessary.  Usually your DSMT insurance benefits renew every calendar year.  This means you'll have the opportunity to meet with a CDE on a regular basis, which is important.  Your body, your diabetes, your life stressors and needs, and your diabetes treatment options change over time.  Meaning you'll need adjustments to your diabetes care plan; something a CDE can help you navigate.
Call your insurance company and ask what coverage is available and what the cost will be.  Also, check the location of your local DSMT program.  If it is hospital-based (meaning the program is through a local hospital) the cost of DSMT may go towards your deductible.  If the program is clinic-based, DSMT cost may only be a copay.
Parting Thoughts…
A Certified Diabetes Educator is an invaluable resource.  We are the one person in the medical field who has the time and tools to help you turn your diabetes fears, questions, struggles and barriers into confidence, understanding, hope and action.  We may be a diabetes expert in the medical field, but, YOU are the expert of your own life and TOGETHER we make a pretty awesome team!
Megan Muñoz is the host of Type2andYou with Meg, the only podcast by a Certified Diabetes Educator dedicated to people living with type 2 diabetes.  She holds a bachelor's and master's degree in nursing, along with certifications in medical surgical nursing and diabetes education.  Megan works with a wide range of people living with type 1, type 2, and gestational diabetes in both the hospital and clinic setting. You can find her on Instagram @Type2andYou_by_a_cde, Facebook @Type2andYou with Meg or on her site, Type2andYou.org.
Megan's Philosophy as a CDE:
I believe when you are a CDE, the most important thing to remember is you're helping someone on their journey with diabetes, not yours.  They've given you the privilege to come into their story, even for a brief moment of time. Be respectful and gracious with this invitation. Your job is to guide, support, challenge, empower, inform, and advocate so they have the tools and skills to be successful WITHOUT you.