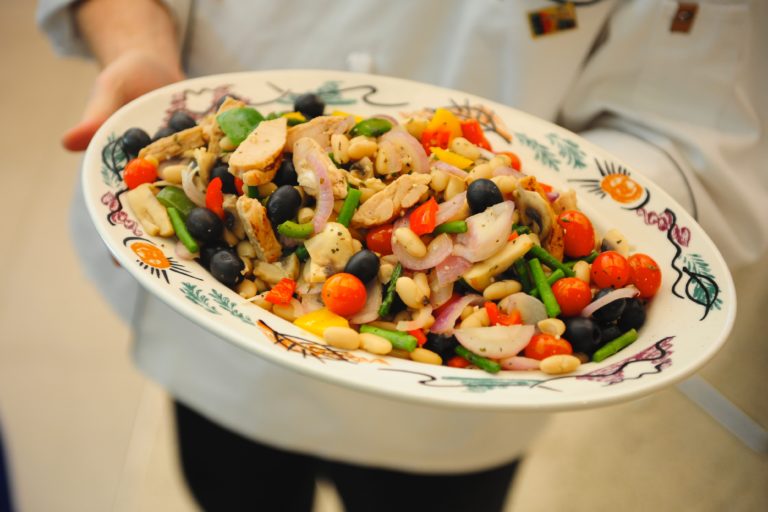 Servings: 6
Ingredients:
1 tablespoon extra-virgin olive oil
1 tablespoon garlic
2 large white button mushrooms sliced
Half a red bell pepper sliced, and green bell pepper sliced
1 Roma tomato diced
½ red onion sliced
1/4 cup vegetable broth
5-6 stalks of asparagus
1 t oregano
1 t rosemary
1 t basil
1 T fresh garlic
8 ounce skinless sliced, precooked chicken sliced
10 black pitted olives
1 can 15 oz. white Italian beans, drained
Black pepper, to taste
½ fresh lime
Directions:
Heat oil in a large skillet over medium heat.
Add the mushrooms, bell peppers, onions and asparagus and sauté for 3 minutes.
Add the cooked chicken and garlic.
Lower heat. Add vegetable broth, oregano, rosemary, basil, diced tomatoes, beans, olives, and simmer for about 5 minutes.
Cook over low heat until chicken is nice and hot.
Season with pepper to taste and a squeeze of lime.
Nutritional Info per serving:
Calories: 216, Fat: 8.5g, Carbs: 24g, Fiber: 6.5g, Protein: 11g