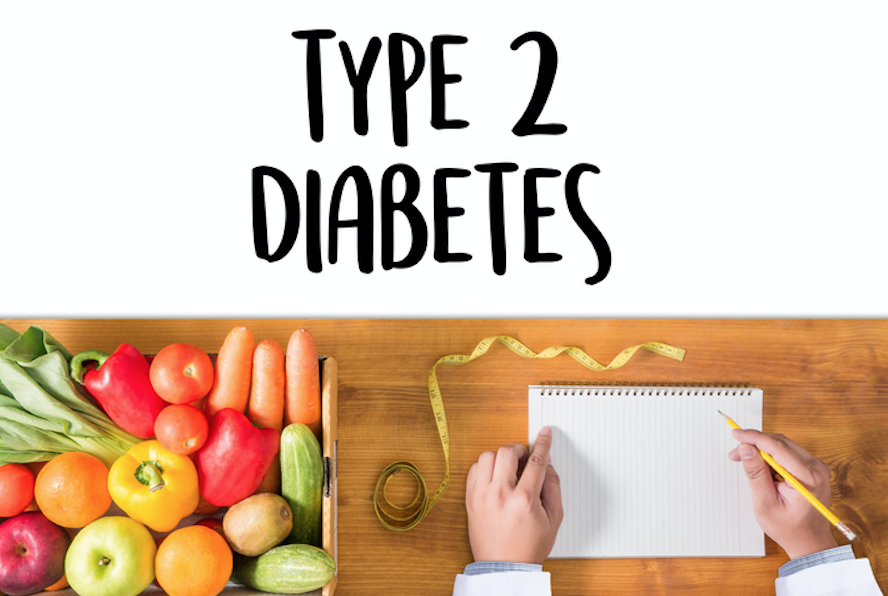 Before we start talking about the nitty-gritty of using insulin, we need to talk about getting over the fear of starting in the first place. People with diabetes and some doctors often put off starting insulin for far too long. So, let's look at some of the reasons why people resist starting insulin. This can be a huge issue for those with type 2 diabetes. For type 1s, it is do or die! We have no choice, but at least you can seek out the best needles and insulin regimen.
Top Reasons Why People With T2D Resist Starting Insulin:
1. It's going to hurt.
I hear you. Nobody likes the idea of injecting anything, especially every single day. The good news is that insulin needles have come a long way and are essentially pain-free these days. The original syringes (back when insulin was discovered in the early 1920s) were made of glass (or as Steve complains, bamboo), the needles required sharpening with a grindstone, and both had to be disinfected every day. This type of insulin delivery was used well past the 1920s. Today we have plastic, disposable syringes and sophisticated insulin pens with needle tips that are extremely thin and short. Believe it or not they are sharpened, polished and lubricated to make the injections basically pain-free. Most of the time. Good technique is also important.
2. It means my diabetes is getting worse.
For many patients (and some doctors), starting insulin means the end of the line for your diabetes. It is mistakenly interpreted to mean a sense of failure in that you were not able to get your blood glucose under control with pills and lifestyle changes. But here is the truth – as type 2 diabetes progresses, the pancreas is not able to keep up with insulin demands, and you will likely need insulin over time. In other words, you are not alone. This is what we call the natural history (normal progression) of the disease and is not a failure on your part. The important thing to remember is that insulin is another tool to get your control where it needs to be. If you use it well, it will serve you well.
3. I don't want to have hypoglycemia or low blood sugar.
Insulin lowers your blood sugar and, as with any medication that lowers your blood sugar, there is always an increased risk of hypoglycemia. This is something you will need to be aware of and work with your HCP to fine tune your insulin dosing to help avoid low blood sugar. You should always carry something with you when you are out and about that can raise your blood sugar should you experience hypoglycemia. This can be some sugar snacks like Jelly Beans or juice. I find that every person with diabetes has their own "go to" treat to get their blood sugar up. Check out Chapter 11 in the TCOYD book on hypoglycemia for additional tips and tricks.
4. Insulin regimens are too complicated.
This is one that I sympathize with the most. When I was diagnosed with type 1 diabetes, I had several days in the hospital with intensive teaching to get me up to speed on all the ins and outs of insulin therapy. Most people with type 2 diabetes are started on insulin during a 10-minute office visit, and that just isn't enough time! When you start taking insulin, your HCP may want you to start checking your blood sugar more often, start counting carbs, be an expert on injecting insulin, and on and on. This can be overwhelming. The health care field realizes this and is always looking for ways to simplify starting insulin. Just remember that all people find this somewhat daunting but if you take it one step at a time, you can definitely do it.
Some HCPs have diabetes educators or nurses that can help instruct you on how to inject insulin so you won't be sent out of the office with just a prescription and not a clue on how to start (you can always ask to see a CDCES – Certified Diabetes Care & Education Specialist). Also, HCPs generally like to start with just one injection a day (type 2 diabetes only) to get patients used to the whole process and go up from there. Remember, nobody expects you to be an expert at this right out of the gate, but with some time and education, you will be off and running. Don't be afraid to ask questions!
Insulin has been around for almost 100 years now and is the diabetes medication with which the medical field has the most experience. Also, this is a hormone your body makes and needs to survive. In that sense, you can look at insulin therapy as the most "natural" way to control your diabetes. We should put a little sticky on each bottle of insulin that says "Vitamin I."
With the addition of other excellent medications to our type 2 medication armunitarium. The SGLT2 inhibitors and GLP1-Receptor Agonists (OMG…what a mouthful) are two types of medications that have now been shown to protect the heart and kidneys! Examples include Jardiance, Farxiga, Invokana, Steglatro, Victoza, Bydureon, Ozempic, Rybelsus and Trulicity. With the increasing use of these medications, the need to start insulin may be decreased but we will always need insulin for when oral medications and other injectables cannot control the glucose levels.
Eventually, following your daily insulin regimen will be as easy and routine as brushing your teeth. You have the ability to have a flexible lifestyle while achieving excellent glycemic control on insulin. Being educated and motivated to work with your HCP to design the perfect insulin regimen for you is the key. We now have many new insulins and other medication options to choose from, and with the advent of continuous glucose monitoring, excellent control with minimal hypoglycemia is easily possible.
Don't freak out if you have type 2 diabetes and your caregiver says one day in clinic, "I am going to have to start insulin for you." Many folks with T2D will need insulin over time to maintain good glycemic control with an A1c of less than 7.5%, and there are many ways to alleviate your fear of the needle and get on the appropriate insulin regimen.