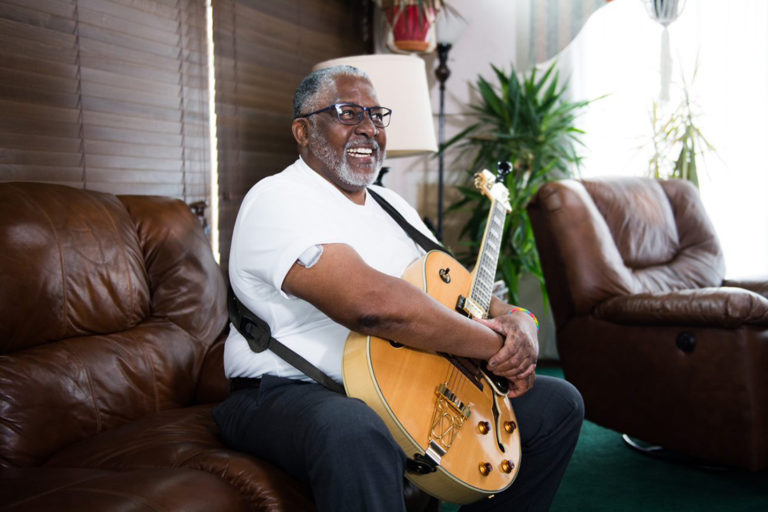 Content provided by Insulet.
A common misconception in the diabetes community is that those with type 2 diabetes don't wear insulin pumps, or if they do, they've somehow failed to take responsibility for managing their disease. In fact, nothing could be further from the truth. People with insulin-requiring type 2 diabetes can take control of their diabetes by reaping the benefits of insulin pump therapy, especially those who find it a challenge to meet blood sugar goals.
Insulin pumps are small, computerized devices that deliver a continuous dose of rapid acting insulin through a tiny flexible tube called a canula that is inserted under the skin with a fine needle. The idea is to mimic how a normal working pancreas would release insulin into the body. Pumps are designed to deliver insulin 24 hours a day according to a programmed (but adjustable) plan that is unique to the wearer and typically includes two methods of dosing. The basal dose accounts for blood sugar levels between meals and eliminates the need for an injection of long acting insulin. The bolus dose controls blood sugar levels after meals, which can be used to correct a blood sugar that is out of range.
One of the many pump options available to the type 2 community is the Omnipod DASH™ Insulin Management System. The Omnipod DASH System has been voted the 2020 Product of the Year in the Health Systems category. Product of the Year is the largest consumer-voted award for product innovation with 40,000 U.S. consumers surveyed by Kantar.
Designed with user discretion and convenience in mind, the Omnipod DASH System is the first and only tubeless device that can provide three days of non-stop insulin delivery. Its unique design consists of just two parts: a lightweight, tubeless, waterproof*, wearable Pod controlled by a smartphone-like touch screen Bluetooth® enabled controller. The Pod can be worn almost anywhere an injection would be administered and the automatic insertion to activate the Pod means never having see or handle a needle. A suite of mobile apps for iPhone/iOS users allows for even more discretion and convenience, providing remote access to diabetes data. Ultimately, the Omnipod DASH System provides users with a simple and effective solution that fits easily into their lives, eliminating the burden of syringes, pens and tubes. What's more, it's available through the pharmacy with no commitment or lock in periods, depending upon insurance.  These are some of the reasons 97%1 of users would recommend it to others.
Just ask John Hale. John is a 69 years young veteran of the United States Air Force, lawyer, husband, father and grandfather who is passionate about the Omnipod DASH System.  Diagnosed with type 2 diabetes in 1999, John, like so many others, struggled to control his blood sugar and suffered with both vision and memory issues.
"For me fighting this disease was like a full-time job. I was taking six to eight insulin shots a day. I went in for a visit with my endocrinologist and he said John, your A1C is far too high. Then he told me about the Omnipod [DASH System] … When I went on the Ominpod [DASH System] I forgot about it being there. I have the freedom to do everything I did before I went on insulin."
Today, John feels like he's 35.
If you have type 2 diabetes and require multiple daily insulin injections, you may want to ask your doctor about the Omnipod DASH System.
*The Pod has a waterproof IP28 rating for up to 25 feet for 60 minutes. The PDM is not waterproof
The Bluetooth® word mark and logos are registered trademarks owned by the Bluetooth SIG, Inc. and any use of such marks by Insulet Corporation is under license.
1Nov 2019 Customer Satisfaction Survey.
INS-ODS-03-2020-00160 V1.0