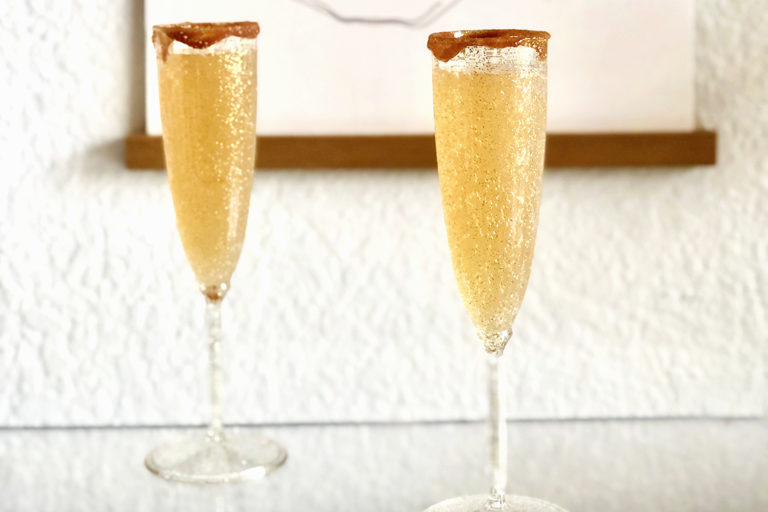 This is a fun twist on a traditional mimosa, but keep in mind it does have about 22 grams of carb and 10 grams of sugar per serving. To keep the carbs and sugar lower, you can make sugar free spiced apple cider and chill it before adding it to the champagne.
Servings: 2
Ingredients:
2 Tbsp sugar or sugar substitute
2 Tbsp cinnamon
2 tsp. caramel sauce
1 bottle champagne
4 oz (half a cup) spiced cider
Directions:
Mix sugar and cinnamon together.
Rim each champagne flute in caramel sauce and then dip in the sugar/cinnamon mixture.
Fill each glass with desired amount of champagne (we did ½ flute).
Add a splash of spiced cider (we did 2 oz) per glass.
Nutritional info for 1 glass:
Calories: 127, Fat: .5g, Carbs: 21.5g, Fiber: 4g, Sugar: 10g, Protein: 0g