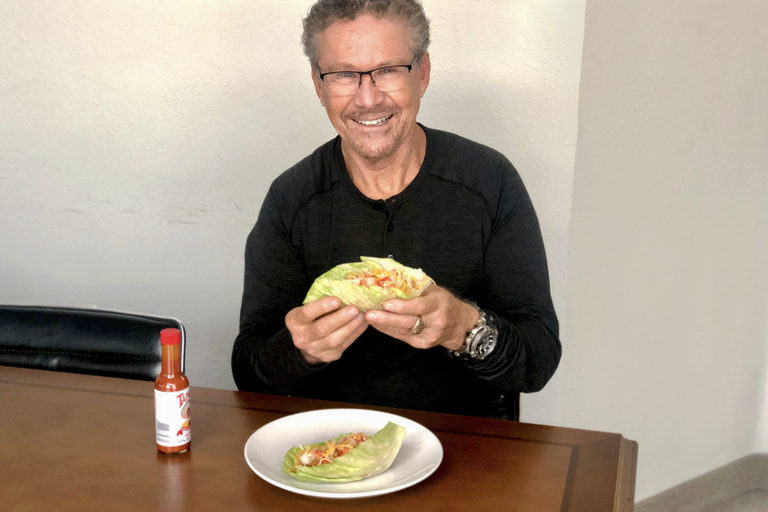 I live in southern California, and tacos are a way of life. When I don't feel like bolusing a ton for tortillas, this is a great way to get all the flavors and crunch of a taco but keep things super low in carbs and calories.
Ingredients:
1 lb. ground beef (or ground turkey)
1 package McCormick taco seasoning
3/4 cup water
4 iceberg or romaine lettuce leaves
½ cup shredded Mexican cheese
½  white onion, chopped
½ cup chopped tomato
Tapatio sauce (optional)
Directions:
Brown the meat over medium heat in a sauté pan. Break the meat up into crumbles as you cook.
After the meat is fully cooked, add the McCormick seasoning packet and the water. Simmer for about 5-10 minutes until the water is gone.
Spoon ¼ of the mixture onto each lettuce wrap and top with cheese, tomato, onion and Tapatio sauce, if desired. Feel free to add your own favorite taco toppings, salsa or hot sauce!
Nutritional Info (for 1 taco):
Calories: 139.5, Fat: 7g, Carbs: 8g, Fiber: 1g, Sugar: 1g, Protein: 10g