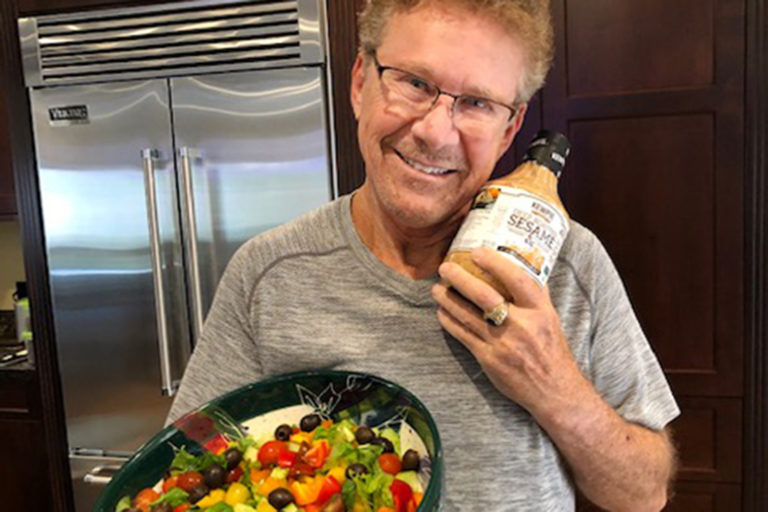 I eat this literally almost every day for lunch. It's great because you can make a huge bowl of it, divide it up into thirds and you've got lunch for the next couple of days. My absolute favorite dressing to go with it is Kewpie Roasted Sesame Dressing (I get it from Costco). Sometimes I top the salad with rotisserie chicken or another type of lean protein.
Ingredients:
2 heads romaine lettuce, chopped
1  yellow bell pepper, chopped
1 orange bell pepper, chopped
1 red bell pepper, chopped
½ English cucumber, chopped
½ can black olives
1 big handful of baby carrots
2 big handfulls of cherry tomatoes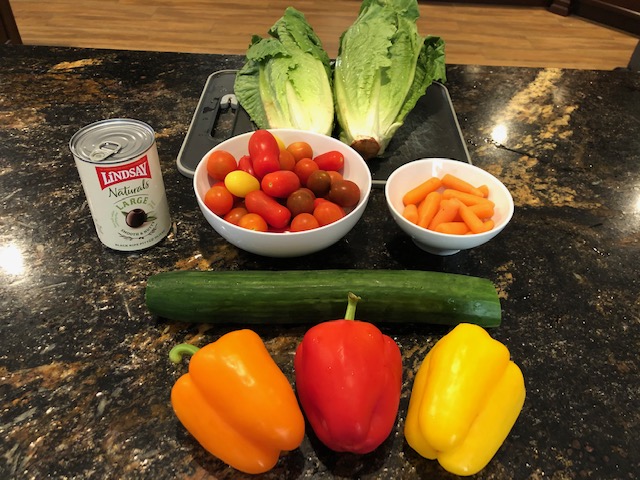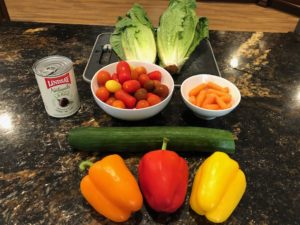 Directions: Throw everything into a big bowl, toss with your favorite low-carb dressing, and enjoy!