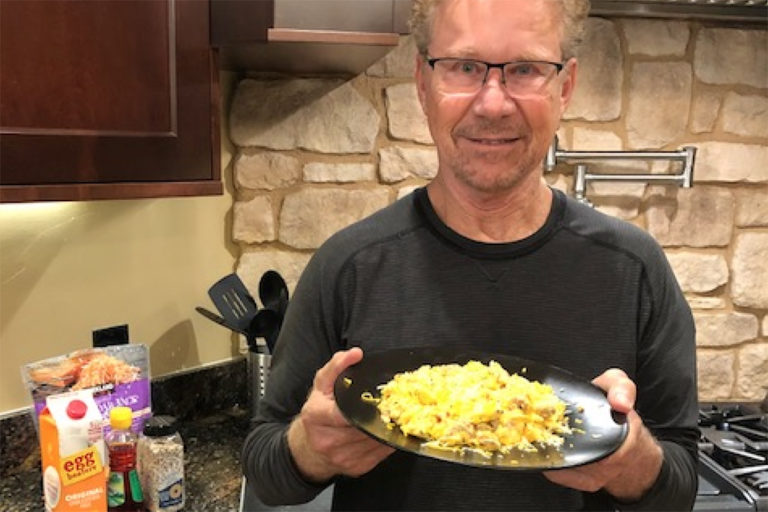 This is one of my favorite things to eat for breakfast! Egg Beaters are lower in calories than regular eggs, and they have zero cholesterol, zero fat and zero carbs. If you haven't tried the chicken and maple breakfast sausage, you've got to – they're sooooooo good!
Ingredients:
1 tablespoon chili oil (or olive oil if you don't want the extra spice)
3 cooked chicken and maple breakfast sausage links
½ cup Egg Beaters
a dash of Everything But the Bagel seasoning
¼ cup Mexican blend cheese (or your favorite cheese)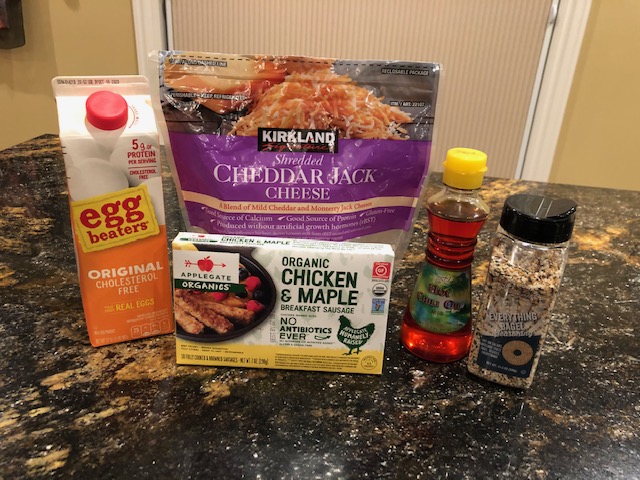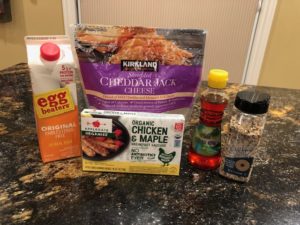 Directions:
Microwave the chicken sausages for a few seconds and then cut each one into thirds.
Heat chili oil in pan over medium heat.
Add the chicken sausage and cook 2-3 minutes until they turn a little brown.
Add Egg Beaters to the pan and sprinkle in the seasoning.
Using a rubber spatula, pull the outer edges of the eggs in toward the center of the pan.
Sprinkle the cheese over the egg mixture about 30 seconds before you turn off the heat.
Slide onto serving plate and enjoy!
Nutritional Info: Calories: 354.5, Fat: 23.5g, Carbs: 3.5g, Fiber: 0, Sugar: 3g, Protein: 30.5