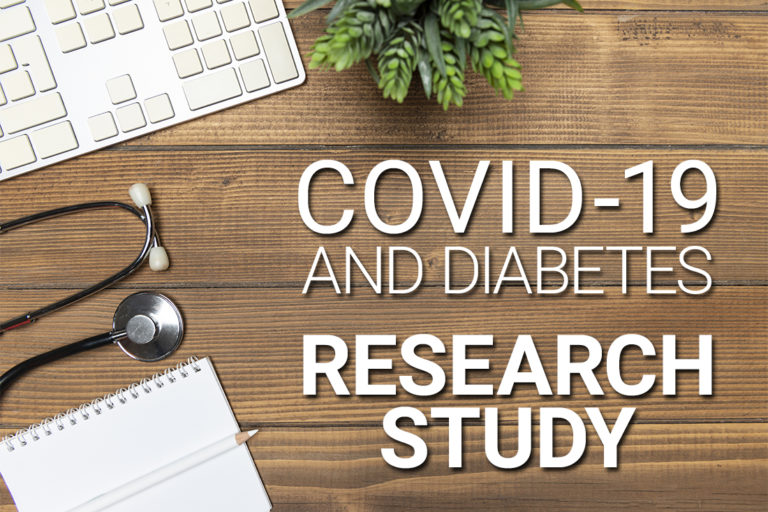 Join me on a Sentimental Journey…to Dollywood
If you're like me, it's nice to mentally travel back to a long time ago in a galaxy far, far away…one year ago. In my case, I was happily taking my four young kids to Dollywood in my native East Tennessee. Although I hated seeing so many Roll Tide shirts crowding in as we waited to ride the Wild Eagle, the furthest thing from my mind was whether or not these rival fans were breathing on me. That wouldn't last for long though…
Exit 2019, Enter 2020
That same week I read news about a new virus called SARS-CoV-2 spreading in China. Over the next two months, we learned that the illness it caused—COVID-19—was not only very serious, but also that it was particularly problematic for people with T2D. As the virus spread to Italy, then to the Seattle region, the data indicated T2D was a major risk factor for severe COVID-19.
What about T1D?
Those early studies showing increased risk for people with T2D were very important. In my home state of Tennessee, over 13% of people have diabetes. Of these, 90-95% have T2D. Physicians and health policymakers are now using this information every day. As a pediatric endocrinologist, though, I see more patients with T1D than any other diagnosis. I also live with the same condition myself. For these reasons, my concern grew that the medical community was taking the lessons we were learning from T2D and applying them to T1D. Because the two forms of diabetes are distinct in some important ways, I wanted to learn more about what happens when patients with T1D get COVID-19.
We Ride at Dawn
In March I began discussing my concerns with physician and scientist friends, many of whom have T1D themselves. We decided to determine how much more likely severe illness from COVID-19 was in people with T1D versus people without diabetes. Our team designed a study to identify every patient who went to a clinic or hospital in our health system and had a positive SARS-CoV-2 test. We then followed them for fourteen days to see how sick they became. Our team categorized each patient by diabetes category: T1D, T2D, or no diabetes at all. Additionally, we gathered information about other factors that might contribute to worsening COVID-19 severity, like increased age and body mass index.
What We Learned about COVID-19 in T1D
From mid-March through early August we studied patients who developed COVID-19. Over that time, nearly 70,000 patients were tested at Vanderbilt clinics around middle Tennessee. Nearly 6,500 people tested positive for SARS-CoV-2. Of those, 6,138 had no diabetes, 40 had T1D, and 273 had T2D. We learned that people with T1D were three-to-four times more likely to require a hospital admission or to have a more critical illness compared to people without diabetes. Further, after accounting for other risk factors, patients with T2D also had a three-to-fourfold greater risk of more severe illness compared to people without diabetes. Taken together, our analysis shows that T1D and T2D similarly increase the risk of severe coronavirus-related illness.
Importantly, we learned that while maintaining optimal glucose levels helps to reduce the risk of severe illness, demographic and socioeconomic factors appear to have an even greater impact on illness severity in T1D. For example, we found that the odds of having worse illness was tenfold higher in people who identified race as black compared with people who did not identify race as black. Our data showed that people who had public health insurance or no insurance had thirtyfold higher odds of more severe illness than people with private health insurance.
So What Now?
First, I do not think people with diabetes need to morph into backwoods recluses. In its rightful place, diabetes comes along for our lives' adventure, but the condition is not our lives' master. For me, this means that people with diabetes should strive to consistently take the same steps everyone should take to prevent the virus's spread. Everyone should wear masks outside their home. Everyone should aim to maintain social distancing. Everyone should avoid large gatherings, especially indoors. People with diabetes should set the standard.
Second, we should eagerly welcome vaccines to prevent severe COVID-19. We know two things: 1) people with diabetes are more likely to get really sick from SARS-CoV-2 and 2) the two new vaccines rolling out are very protective against COVID-19. While many know both vaccines were about 95% effective, a lesser known detail is that people with diabetes comprised roughly 9% of participants in each vaccine's clinical trial. Both studies found that the vaccines were just as effective in preventing the virus in people with diabetes as in people without diabetes. This information underscores the considerable benefit the vaccine holds for people with diabetes. For these reasons, policymakers should prioritize immunizing people with T1D alongside people with T2D.
Third, stay positive. Living with diabetes has its up and downs, but better days are ahead. We will get there together. I can almost see me and Dolly screaming for joy on the Wild Eagle.
If you would like to read more about our study, please click here: Diabetes Care COVID T1D Study