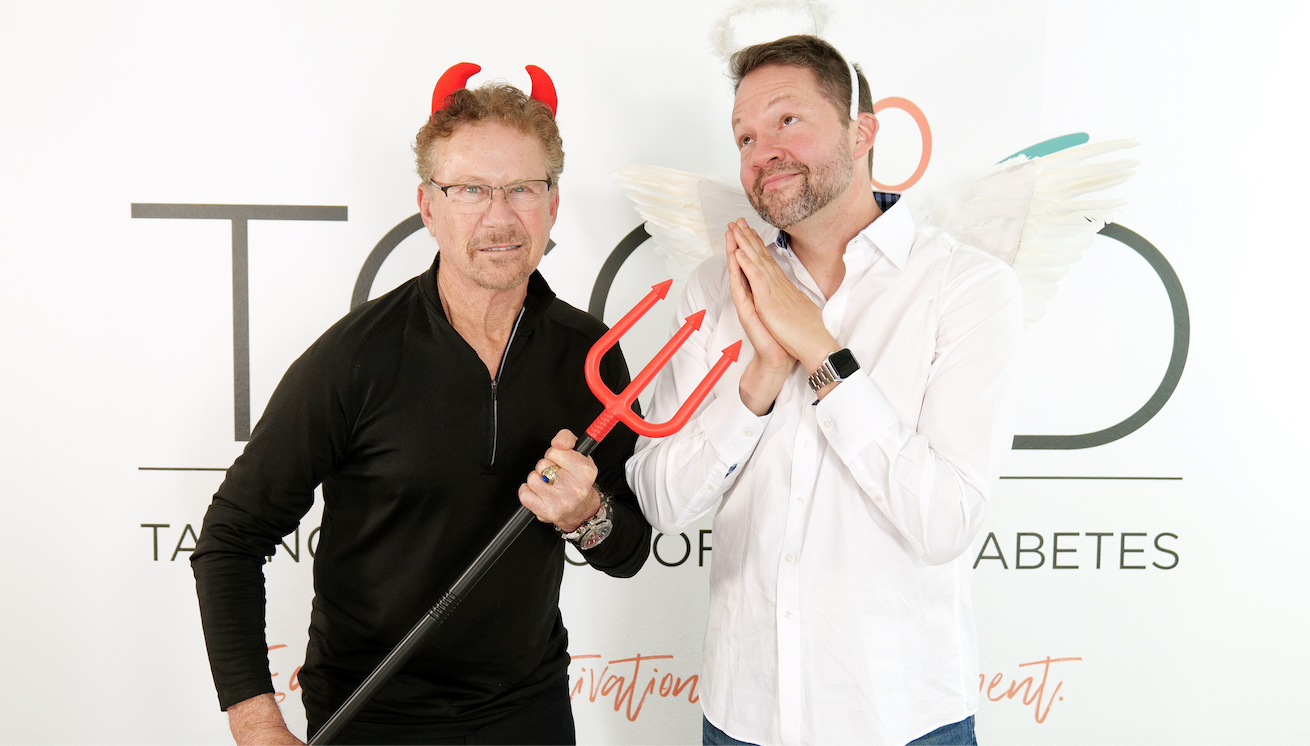 Remember Highlights? For over 60 years it has been a very popular magazine for kids with lots of stories and games that make you think. (Quite different than building a a transformer, Optimus Prime!)  When I was younger, one of the regular sections I liked was called Goofus and Gallant. They were two guys, one of whom was kind of dorky and goofy and always did everything wrong, and the other was polite, proper and did everything right. Look at some of these scenarios below and see if you relate to Goofus or Gallant.
Scenario # 1
Goofus has type 2 diabetes and hates to take prescription medications, adamantly refuses insulin, and his goal in life is to "get off my medications". As a result, he stopped his medications or takes them very sporadically before his doctor visits…if he shows up at all. He has type 2 with poorly controlled glucose values (A1c above 9%), elevated cholesterol levels, and high blood pressure. He does, however, take tons of over-the-counter supplements from the vitamin store to treat anything from diabetes, memory loss, and male pattern baldness to daytime tiredness and reduced energy. He never misses his Viagra! He constantly brags to his friends and family that he does not take any prescription medications at all for his diabetes!
Gallant also has the diagnosis of type 2 diabetes, as well as the commonly associated cardiovascular issues of abnormal cholesterol and high blood pressure. His diabetes medication list includes Glucophage (metformin), Jardiance (empagliflozin), Bydureon (once weekly exenatide), Novolog (insulin aspart) and Lantus (insulin glargine). He is also taking two drugs to control his blood pressure (fosinopril and diltiazem) and one pill for his cholesterol control (simvastatin).  Gallant would rather not have to take the long list of medications; however, he has a good relationship with his doctor, understands how important medications are for the prevention of complications down the road, and takes his medications religiously (not just on Christmas and Easter, like Goofus). His A1c is 7.2%, LDL cholesterol is at goal (below 100), and BP, measured at home with his BP cuff, on average is extremely good (~125/82 mmHg).
If you have type 2 diabetes, are you more like Goofus or Gallant?
Scenario # 2
In this scenario, Goofus has type 1 diabetes and wears an Omnipod insulin pump, but his A1c has been well above 9% for years. He tests his blood sugar level using a glucose meter, from zero to two times a day because he says, "I can feel what my BS is so I do not need to test." Goofus drinks regular soda because he "does not like the taste of diet". He adamantly refuses to use a continuous glucose monitor that has been offered to him by his endocrinologist even though he has had several severe hypoglycemic reactions at work, while driving his car, and at home; some so severe he required assistance from others including a paramedic! When he recognizes his lows, he typically eats two or three Snickers bars. He gets up at night to urinate two or three times, and then is really tired during the day and falls asleep on the job. His wife repeatedly threatens to divorce him because she is tired of watching over him. He was prescribed an ACE inhibitor (medication that protects the kidney) and a statin to keep his LDL cholesterol low, but he stopped taking them because "he felt the same whether he took them or not" and he read on the internet that statins cause liver damage, memory loss and muscle aches. He does take his Viagra regularly!
Gallant also has type 1 diabetes and doesn't have an insulin pump, but instead he takes multiple daily injections of his long-acting basal insulin (Tresiba or Toujeo), as well as his pre-meal fast-acting insulin (Lyumjev or Fiasp). He also uses Afrezza when he plans on eating a carb-heavy dinner and needs to correct for a high glucose level.  He wears a Dexcom CGM and looks at it quite a bit to make daily adjustments. Gallant struggles somewhat with the daily ups and downs, but at least his A1c is 6.8%  and his time in range (TIR) is 81%. He has a few mild hypoglycemic reactions a week.
If you have type 1 diabetes, are you more like Goofus or Gallant?
I know these examples may seem extreme to you, but I see these types of folks in clinic every day! There is no question that Goofus wants to live a long and healthy life, but he has many misbeliefs and misaligned priorities. He may have fear, guilt, depression, or just a plain old lack of motivation to take control of his diabetes. As a caregiver, it is disheartening and frustrating to see Goofus as a patient year after year with little or no change. I rarely give up on these folks because I know if you continue to give support without judgment, the Goofuses of the world eventually do come around!  For me, I personally can only relate to Gallant, as I am perfect…hahaha!